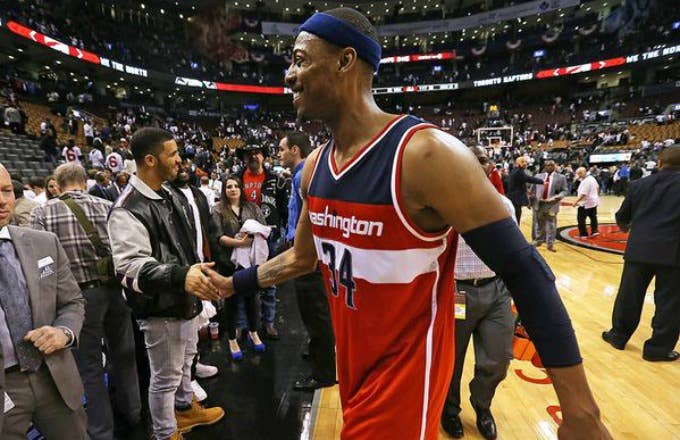 The entire city of Toronto seems to hate Paul Pierce right now. He's played a big role in the Wizards jumping out to a 2-0 lead against the Raptors in their best-of-7 playoff series. And apparently, some people in Toronto are also mad at Drake because he decided to shake hands with Pierce after Game 2 of the series.
One of those people is Toronto politician Norm Kelly. He saw the photo of Pierce and Drizzy following Game 2 and didn't like it. So he sent this tweet to the rapper yesterday:
He's not alone, either. Twitter has been filled with tweets just like his over the last 36 hours:
Game 3 is tonight. You probably shouldn't expect to see Drake siding with Pierce again.
Send all complaints, compliments, and tips to sportstips@complex.com.
[via CBC Sports]