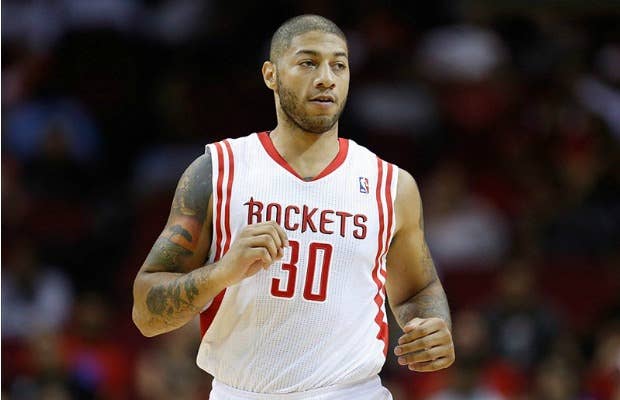 Royce White's NBA career isn't getting off to a very good start. Through five games, the No. 16 overall pick in the 2012 NBA Draft hasn't logged a single minute for the Rockets. And now, White—who suffers from a well-publicized anxiety disorder—is refusing to attend practice with the team, seemingly because he's not happy with the lack of support that he's getting from the Rockets during his battle against the anxiety disorder. He also took to his Twitter account last night to try and explain why he's been MIA for the last couple days and refusing to practice with the team:
Again My "Anxiety" is not well but not BAD, my main WORRY is being treated as a digit instead of a HUMAN, in the case of my health.
White, who was scheduled to be demoted to the D-League this week, also released a statement last night. In it, he called the Rockets out for not living up to their promise to support him during his battle against his anxiety disorder.
"In hindsight, perhaps it was not a good idea to be open and honest about my anxiety disorder due to the current situations at hand that involve the nature of actions from the Houston Rockets," he said in the statement. "The Rockets have been inconsistent with their agreement to proactively create a healthy and successful relationship. Failure to meet my requests for support will end with me being unhealthy and that is not a consequence that I am willing to accept to play any sport."
The Rockets released a statement as well, saying that they are committed to White's long-term health and wellness. But, this sounds like it's turned into a really messy situation really quickly. So, let's hope that the Rockets and White can start working together to get his NBA career back on track.
RELATED: The 25 Biggest Sports Fails of 2012 (So Far)
[via Eye on Basketball]