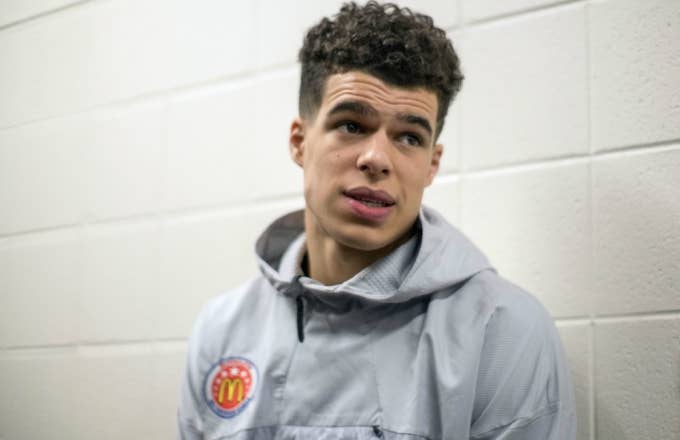 Michael Porter Jr., who is projected to be one of the top picks in the 2018 NBA Draft, was expected to do some special things during his freshman season at Missouri. But according to the school, his freshman season is already over as a result of a back injury. Porter Jr. is going to be sidelined for at least three to four months after undergoing back surgery and is unlikely to return to the court for the Tigers this season after logging just two minutes in one game for the team.
The good news for Porter Jr. is that, despite the severity of his injury, he is reportedly expected to make a full recovery from it. But the bad news for him—and for all the Missouri fans out there—is that he probably won't ever end up playing again for the Tigers. He could conceivably decide to return to the team next season if his draft stock takes a tumble in the spring because of his injury. But even with the injury, he would likely be a lottery pick, which means he might never take the court for Missouri again.
Porter Jr. released a statement on Tuesday thanking Missouri fans for the kind words they've sent his way. "I'm thankful for the kinds words and messages I've received from fans," he wrote. "Those mean a lot to me. I cannot wait to be completely healthy and playing the game I love, once again."
But Missouri fans and college basketball fans as a whole are understandably frustrated about not being able to see Porter Jr. play this season. There was so much buildup to his arrival in Missouri, and now he's done for the season before most people even got to see him play.
Heading into the season, Porter Jr. was the No. 2 freshman overall in ESPN's Top 100 list behind only Duke's Marvin Bagley III.