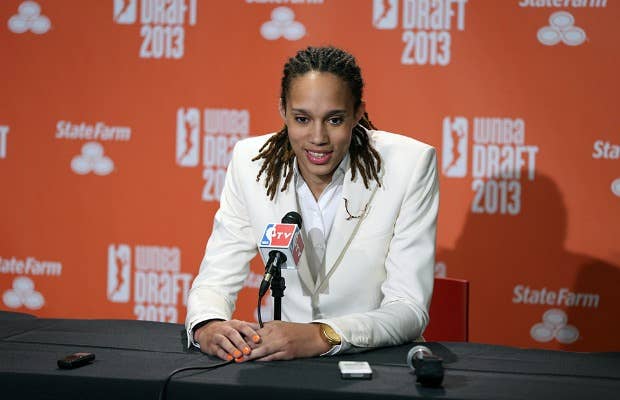 For years now, Brittney Griner has refused to discuss her sexuality at great length. But, yesterday, she came out for the first time and publicly admitted that she is gay. During an interview with Sports Illustrated, she was asked about why it seems like more female athletes come out as opposed to male athletes. And she offered up this response.
"I really couldn't give you an answer on why that's so different," she said. "Being one that's out, it's just being who you are. Again, like I said, just be who you are."
She also provided some advice for other gay athletes who may be thinking about coming out.
"Don't worry about what other people are going to say, because they're always going to say something," she said. "But, if you're just true to yourself, let that shine through. Don't hide who you really are…I wouldn't say I was hiding or anything like that. I've always been open about who I am and my sexuality. So it wasn't hard at all. If I can show that I'm out and I'm fine and everything's OK, then hopefully the younger generation will definitely feel the same way."
Even though Griner appeared to be confident in her decision to come out, she should still be commended for being brave enough to talk about her sexuality. Good for her.
RELATED: Hall of Shame: A Recent History of Homophobia in Sports
[via ESPN W]