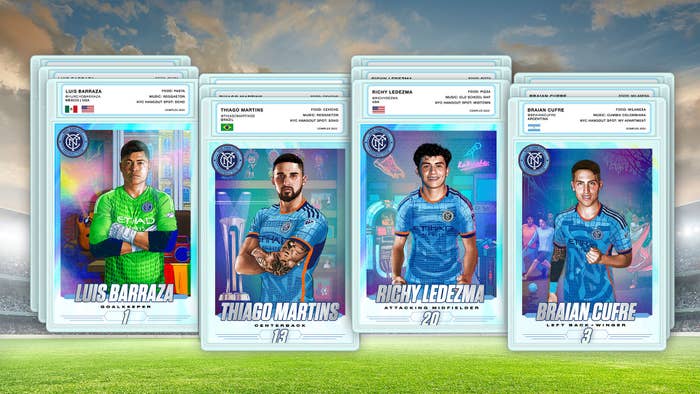 "Dale New York" is the New York City Football Club's signature cheer. And it's apropos. The club, which plays in Yankee Stadium, is intrinsically interwoven with Latin pride. This profound sentiment permeates every facet of the organization, radiating through the players who, on the field, not only represent the iconic city of New York, but also their home countries.
The NYCFC players' stories are as vibrant and multifaceted as the city itself, helping inspire a new generation of soccer enthusiasts while showcasing the transformative power of the game. Among the NYCFC players who hail from Latin countries are Luis Barraza, Richy Ledezma, Thiago Martins, and Braian Cufré. These players stand as living testaments to the fusion of cultures that define this city. Their journeys are as diverse as the boroughs that make up NYC, united by a shared passion for the beautiful game and an unyielding connection to their Latin roots. And that all makes for some interesting stories.
To see what these players have to say about football, New York, and some of their other favorite things, scroll through.
Luis Barraza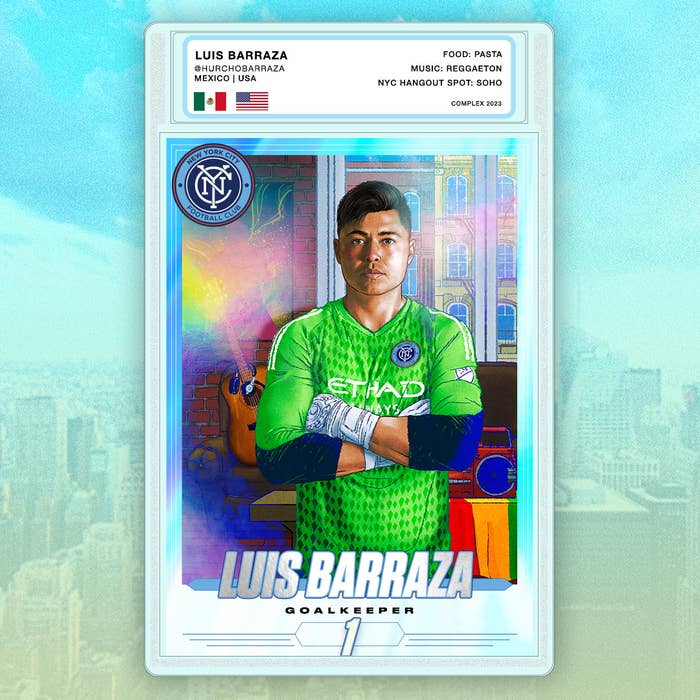 Growing up in El Paso-Juárez, a border town at the crossroads of Mexico and the United States, Luis Barraza proudly celebrates his Mexican-American heritage. He's been playing soccer since the age of 8 and his years of hard work and collegiate play officially landed him onn the club in 2019. Since touching down, NYCFC's goalkeeper has embodied the perseverance and grit of the city, which lead the club to their 2022 Campeones Cup win. "The energy of the people and this city really motivates me and makes me proud to represent a city like this," he says.
But beyond diligently working on his skills on the field, he has an affinity for style, frequenting SoHo and getting off some fits for Instagram in his spare time. He loves playing the guitar, and jamming to reggaeton or hip-hop at any time.
Thiago Martins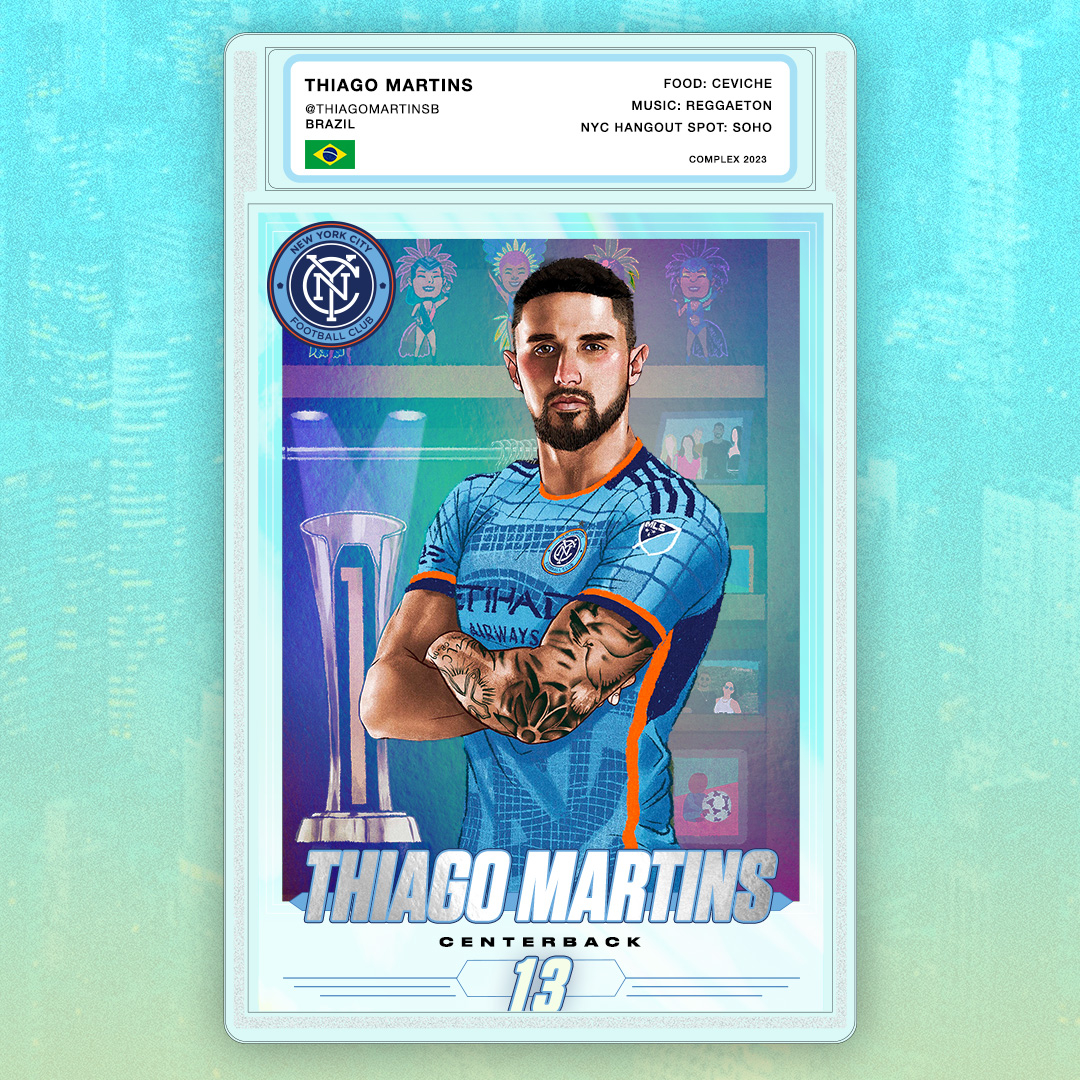 Thiago Martins, the formidable center-back and co-captain of NYCFC, is from Brazil and has left an indelible mark since his arrival at the club just last year. The star is an exceptional player who's started 28 out of 29 MLS games this season. Working through the grind of the club's playoff journey culminated in a Campeones Cup victory last year for the club. Martins has been playing the game ever since he could walk and his technical skill and prowess around the field certainly shows a wealth of experience.
Amidst the myriad joys of playing in the grand arena of New York City, Martins loves the city's cultural diversity. "The energy and the people that power this city is something that fuels me," he says. The melting pot of styles, foods, languages, and experiences is what this city's about. That's why he fits it like a glove.
Richy Ledezma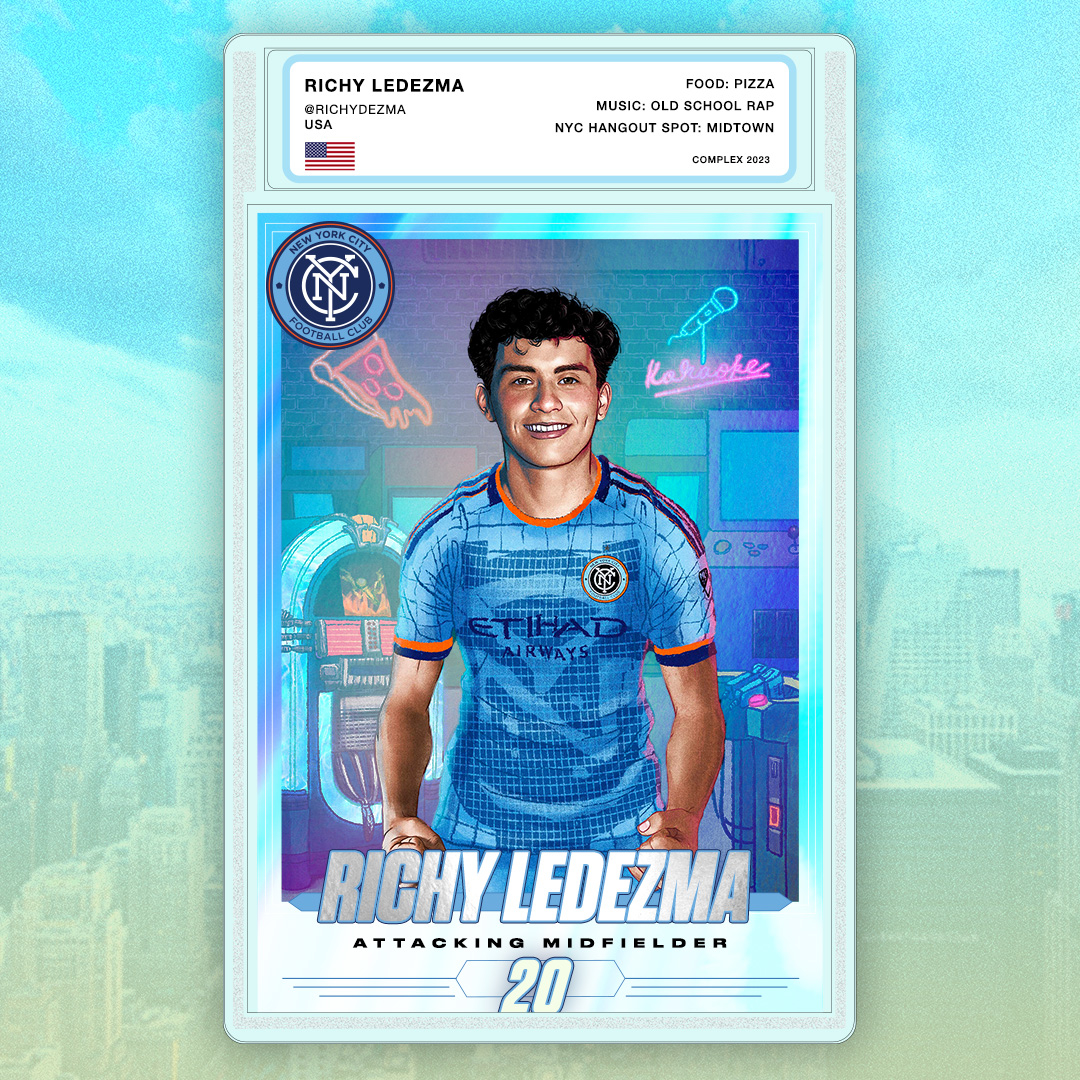 Richy Ledezma provided magic to the club the second he stepped on that Yankee Stadium field in that blue uniform. It was a captivating attacking midfielder debut, winning Star of the Match, while his Instagram lit up with comments like "BALLER," "Absolutely sensational performance," and "Súper merecido," just to name a few. A star with Mexican heritage, Ledezma has been secured for the club's journey through the rest of 2023, and his star continues to rise on a trajectory that promises to create an even more dazzling narrative in the games to come.
Beyond the boundaries of the field, Ledezma's preferences paint a vivid picture of his character—from a love for pizza and pasta to an affinity for old-school rap that resonates with his spirit. Yet, it's his connection to the city's "vibes" that truly encapsulates his New York experience. "The energy of this city is unlike any other in the world. New Yorkers are passionate sports fans who care about the teams they support. It's a city I am proud to rep," he says. In the grand tapestry of it all, Ledezma is unequivocally a winner, a maestro of moments both on and off the pitch.
Braian Cufré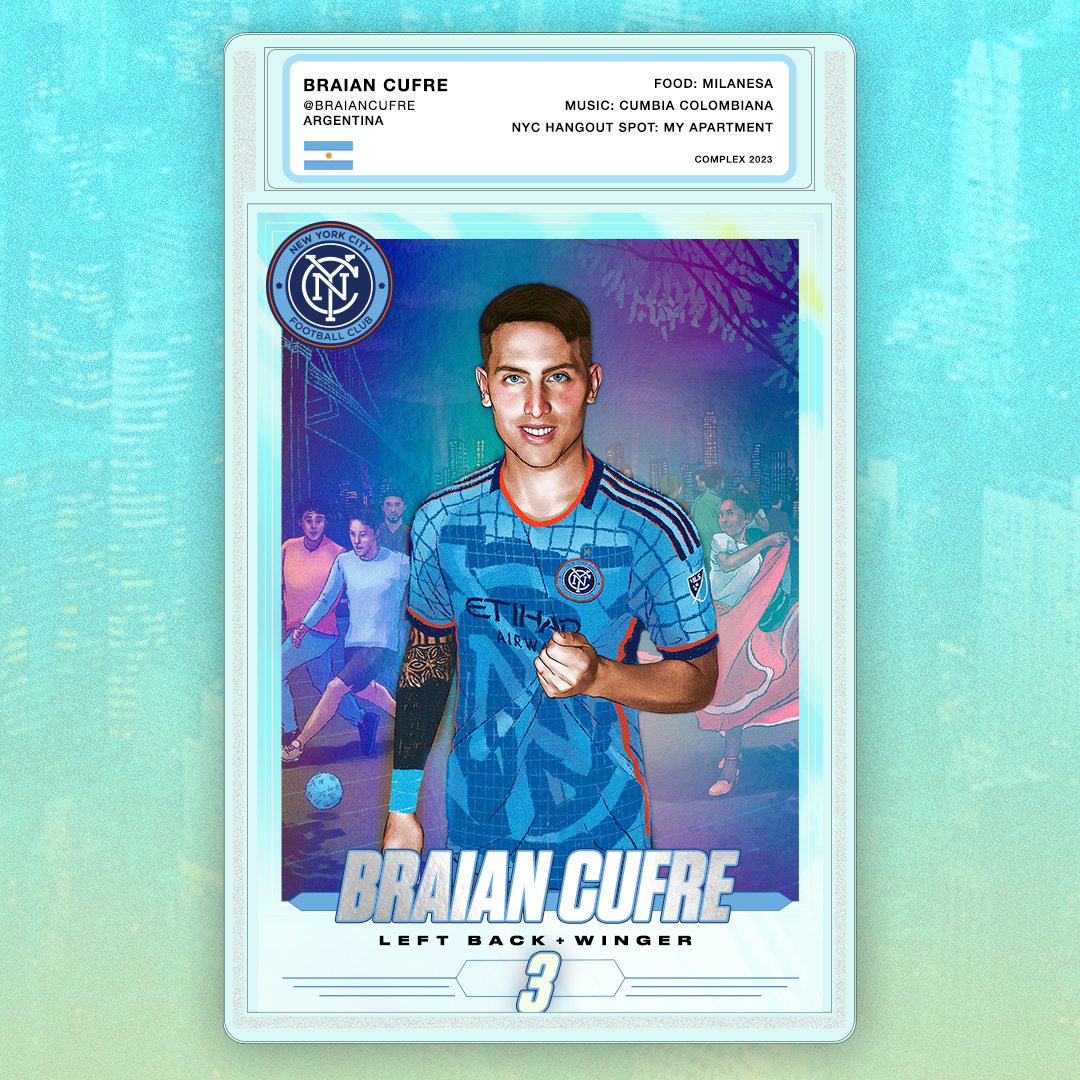 No. 3 Braian Cufré loves three things: soccer, his two daughters, and his home country of Argentina. He's been playing the game since he was 7 years old and professionally stepped on the field in 2015. His strong performances as a left-side defender have landed him on NYCFC through the end of the 2023 MLS season, and he's making the most of the opportunity by bonding with the players and enjoying the sights that New York has to offer. "This city has welcomed me, and my family, and I couldn't be happier to play for this great city," says Cufré. When he's not playing PS5, he's enjoying time with his family and maybe treating himself to some delicious Milanesa (An Argentinian take on Italy's famous veal Milanese dish).