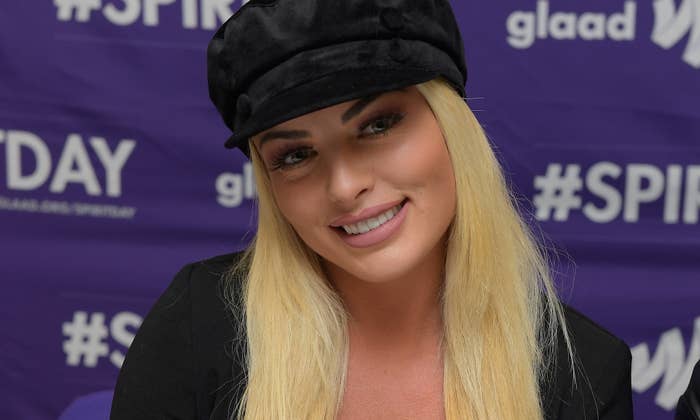 Fresh off losing the NXT Women's Championship to Roxanne Perez on Tuesday night, Mandy Rose has been released by the WWE due to racy content on her FanTime page.
According to Fightful's Sean Ross Sapp, the WWE made the decision to drop Rose after officials felt they were "put in a tough position." The former NXT champion posted nude photos and videos on her account on the paid content site, which is similar to OnlyFans.
"WWE officials felt they were put in a tough position based on the content she was posting on her FanTime page," Sapp tweeted Wednesday. "They felt like it was outside of the parameters of her WWE deal."
The Wrestling Observer also confirmed the story. 
On her FanTime, Rose wrote, "Hey guys, thank you for all the messages. I am overwhelmed with all the love and support from you guys. And don't worry the page is still up!"
The news arrives less than 24 hours after Roxanne Perez bested the 32-year-old Rose at Tuesday's NXT Women's Championship, ending her 413-day reign. Mandy's run at the top ranks as the third-longest in the history of the NXT Women's Championship, trailing only Asuka's 522 days and Shayna Baszler's 416 days.
See highlights from last night's Rose-Perez match below.