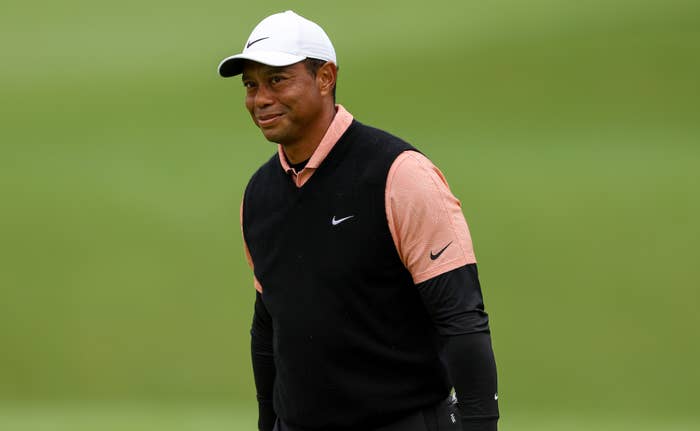 Tiger Woods has officially reached billionaire status.
Forbesreports Woods' net worth has surpassed $1 billion thanks to sponsorship deals with Nike, Gatorade, Monster Energy, TaylorMade, and Rolex. He now joins Michael Jordan and LeBron James as the only known athlete billionaires. 
"[He's] been extremely skillful in taking parts of businesses, in creating their own business, in ways that athletes before them just weren't," sports agent Leigh Steinberg told Forbes.
Over the course of his 27-year career, Woods has earned $1.7 billion in salary, endorsements, and other income. However, less than 10% of Woods' career earnings, and net worth, comes from prize money on the golf course. 
"He hit the right time in the right sport, being an athlete with a diverse background who was approachable," veteran sports business consultant Joe Favorito explained to Forbes. "Brands love knowing they're getting someone who is embraced not just by the traditional but also by the casual fans."
Aside from the major brands who've endorsed Woods, the 47-year-old's portfolio includes a golf design business (TGR Design), an event company (TGR Live), TGR Ventures, and a restaurant (The Woods).
The news arrives just a few days after Woods announced plans to withdraw from the upcoming US Open. He plans to rest while he prepares to play in next month's British Open.
"I previously informed the USGA that I will not be competing in the @usopengolf as my body needs more time to get stronger for major championship golf," he wrote on Twitter. "I do hope and plan to be ready to play in Ireland at @JPProAm and at @TheOpen next month. I'm excited to get back out there soon!"