Odell Beckham Jr. Escorted Off Flight After Drifting In and Out of Consciousness (UPDATE)
Odell Beckham Jr. was kicked off a flight heading from Miami to Los Angeles on Sunday after the free agent wide receiver drifted in and out of consciousness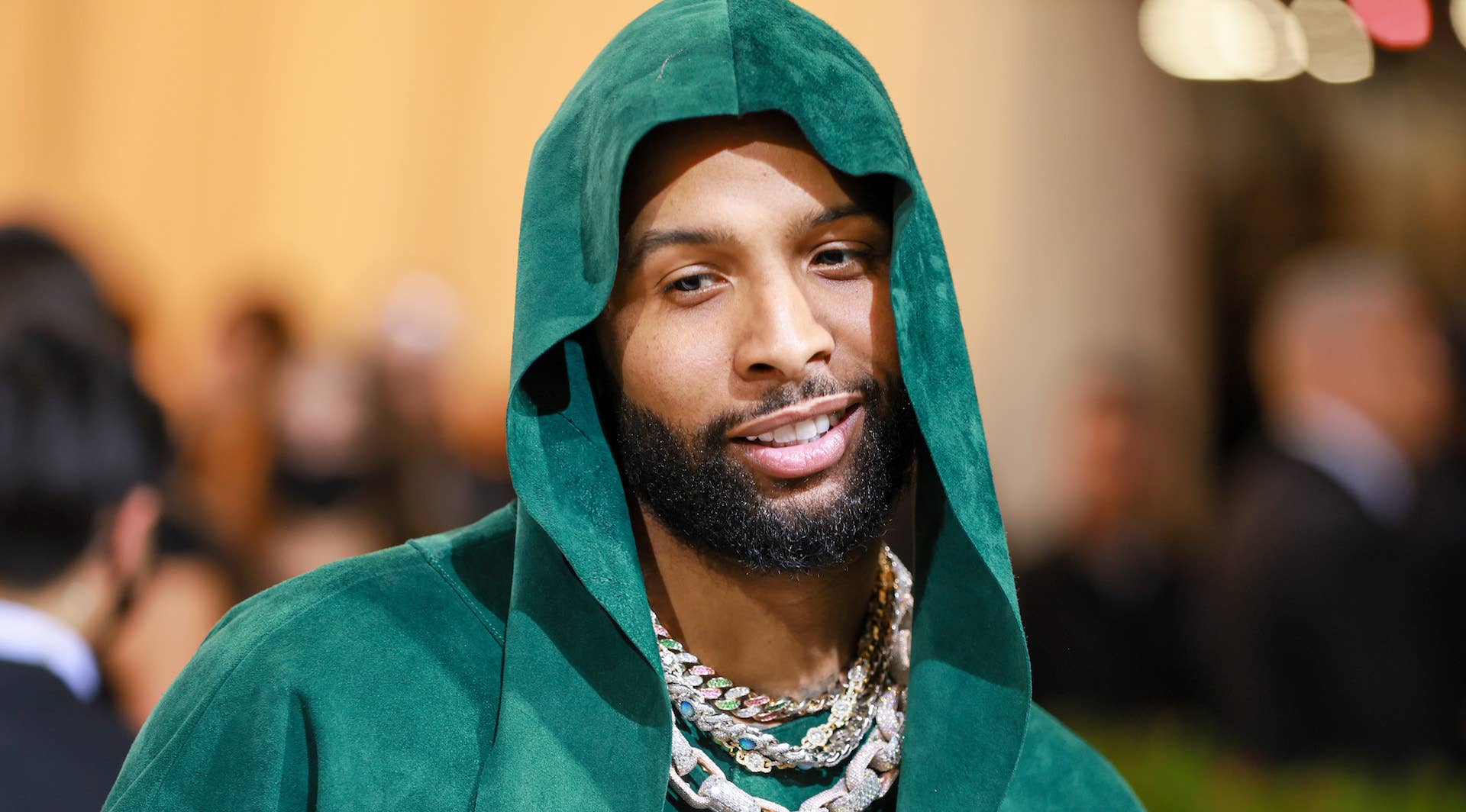 Getty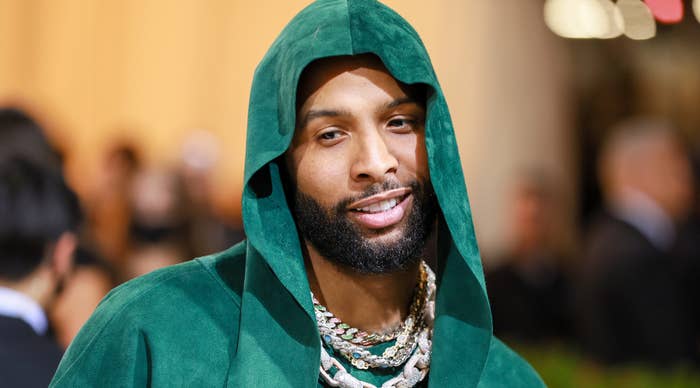 UPDATED 11/28, 9 p.m. ET: Dallas Cowboys head coach Mike McCarthy told reporters during Monday's press conference that the team is "moving full steam ahead" in its efforts to sign Odell Beckham Jr., even after he was escorted off a flight over the weekend. 
"Really haven't been involved with in the conversation, but I know personally based off of my understanding, I think we're moving full steam ahead," McCarthy said, according to TMZ. 
Pro Football Talk obtained a lengthy statement from Beckham's attorney Daniel Davilier claiming the star wide receiver fell asleep with a blanket over his head when a flight attendant allegedly woke him up, and told him to get off the plane because he refused to put on his seatbelt. 
"Earlier today, Odell Beckham Jr boarded a morning flight in Miami without any problems," the statement reads. "The flight was delayed after boarding and prior to take off. Mr. Beckham fell asleep with his blanket over his head, which is his normal practice for long flights. He was awaken[ed] and told that the plane was back at the gate and that he needed to get off the plane because he did not put his seatbelt on when asked. He responded that he was asleep, and that he would put his seatbelt on at that time. He was informed that it was too late, and that either he would have to get off the plane or everyone would have to deplane." 
"The overzealous flight attendant insisted on removing everyone from the plane instead of simply allowing Mr. Beckham to fasten his seatbelt and proceed with the flight," the statement continues. "At no time was Mr. Beckham disruptive or combative. He was willing to comply with the seatbelt requirement, but the flight attendant wanted to prove that he had the authority to have Mr. Beckham removed from the flight. The airline proceeded to send Mr. Beckham's luggage to Los Angeles without him. That incident was unnecessary. Sleeping on a plane should not be a cause for removal from a flight. If they could wake him up when the flight returned to the gate, then they could have done the same thing to ask him to put on his seatbelt."
OBJ is not expected to face charges. NFL Network insider Tom Pelissero reports the free agent wide receiver will be meeting with the Cowboys, Buffalo Bills, and his former team, the New York Giants, over the few weeks. 
See original story below.
Odell Beckham Jr. was escorted off a flight from Miami to Los Angeles on Sunday morning.
According to FOX Sports Radio's Andy Slater, the free agent wide receiver was escorted the plane because he was in and out of consciousness.
Tom Pelissero of the NFL Network obtained a police report stating that the "flight crew was concerned for (Beckham)" while "fearing that (he) was seriously ill" after "they tried to wake him to fasten his seat belt (and) he appeared to be coming in and out of consciousness."
Beckham allegedly refused to leave the plane. His refusal forced the plane to be emptied and the flight to be delayed.
Shortly after the news broke, Beckham appeared to address the situation in a tweet that read, "Never in my life have I experienced what just happened to me. I've seen it all."
"I could never make this up," OBJ added in another tweet, before referring to the incident as "comedy hour."
The news arrives just two weeks after OBJ filed a lawsuit against Nike, saying the Oregon-based conglomerate "screwed him out of millions."