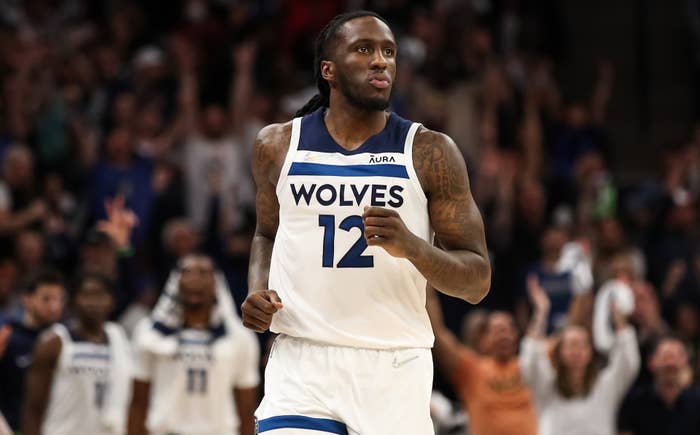 Minnesota Timberwolves forward Taurean Prince was arrested at Miami International Airport Thursday night on drug charges.
TMZ Sports reports the 28-year-old former NBA lottery pick was taken into custody due to an outstanding warrant from an alleged drug-related incident back in Texas.
Per ABC's Saint Paul affiliate KTSP, the warrant was issued out of Tarrant County, Texas, back in May, after police pulled Prince because he was driving a vehicle with expired registration. Police subsequently searched Prince's car, where they discovered guns, a vape pen with THC oil and a "canister of marijuana." THC is an illegal substance in Texas.
Although it was determined that Prince is the registered owner of the handguns, police claim the weapon charge is due to a Texas law stating a person is "not allowed to be in possession of a gun while also possessing illegal substances."
"Under Texas law, it's illegal to carry a gun while engaging in a criminal offense. Because suspected illegal substances were found in his vehicle, we arrested Mr. Prince for Unlawful Carrying of a Weapon and Possession of Marijuana," the Arlington Police Department told KTSP. 
Prince has been booked into the Turner Guilford Knight Correctional Center, and was granted a $2,500 bond on Friday morning.