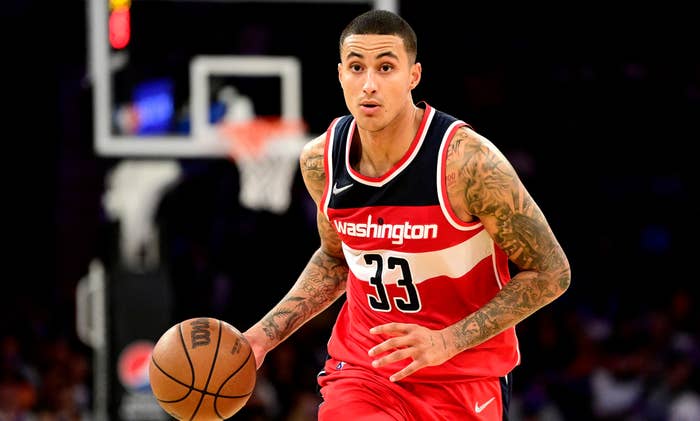 After the Los Angeles Lakers lost their regular season opener to the Golden State Warriors on Tuesday night, Kyle Kuzma, who was traded to the Wizards for Russell Westbrook in the offseason, couldn't help but a send a subtle shot at his former team on social media. In the post, which he then deleted, Kuzma added some emojis to a fan tweet about the Lakers' record without him. After going winless in the preseason, their loss to the Warriors Tuesday night makes the Lakers 0-7 since they traded Kuz.
Back in July, the Lakers acquired Westbrook and three future second-round draft picks from the Wizards in exchange for Kentavious Caldwell-Pope, Montrezl Harrell, Kyle Kuzma and the draft rights to Isaiah Jackson.
Even before being traded, it's worth noting that Kuzma had a rocky relationship with Lakers fans. During the 2020 NBA Finals, some diehards created a Change.org petition that said Kuz shouldn't get a ring once L.A. clinched the title against Miami. 
In response to the petition, Kuzma said, "I don't give a f*ck. I don't care. Twitter is for jokes."