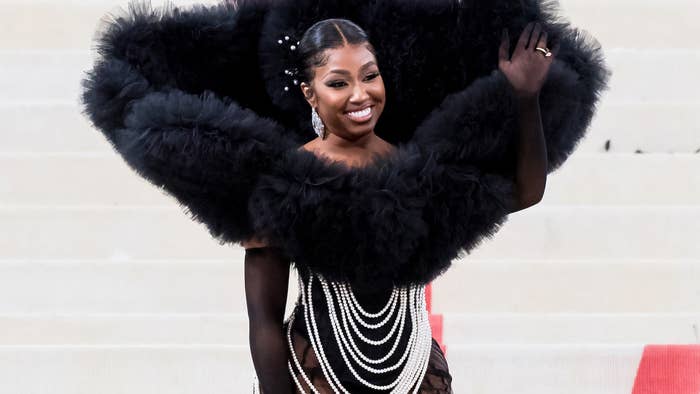 Yung Miami responsed to speculation that emerged after sher interacted witj Jimmy Butler during Sunday's Miami Heat and Boston Celtics game.
At one point during the game, the Heat forward was seen approaching Miami, who was sitting courtside. It's unclear what he said to her, but she did respond to his presence with a smile. The moment sparked speculation from some of her fans, who decided to tweet at her following the game.
"What Jimmy said?" one fan tweeted at Miami, who simply responded with a series of laughing emojis.
Another person suggested that she was at the Heat game "TRYNA FUCK JIMMY BUTLER," and she offered up a blunt response. "Who said that?" she wrote.
Her City Girls bandmate JT quote-tweeted Miami's response. "I screamed," she wrote.
The moment comes over a month after Miami said she and Diddy were no longer dating. Despite the update on their relationship, the two showed up to the Met Gala together earlier this month, where they were asked about the status of their relationship.
"She gonna answer that," Diddy said with what appeared to be a nervous laugh. "I don't know what you asked me exactly. We definitely go together real bad. … She's my date for the night, she's incredible." He added that they "don't put titles" on their relationship.