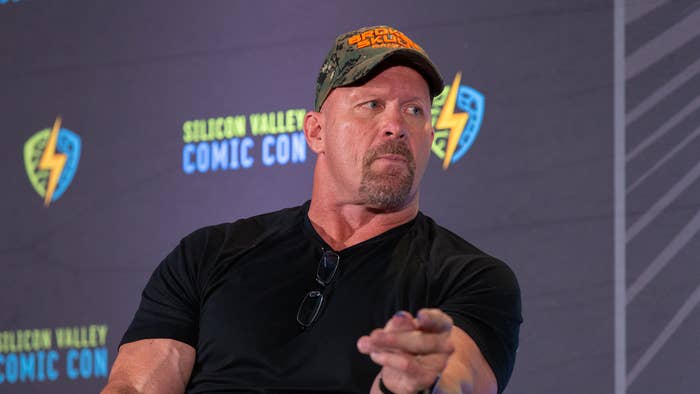 On the first night of WrestleMania 38, Stone Cold Steve Austin surprised fans by coming out of retirement for his first wrestling match in 19 years.
The first of two nights at WrestleMania 38 was packed with heavy-hitters, including Ronda Rousey and Cody Rhodes, but Stone Cold's No Holds Barred match against Kevin Owens was the biggest highlight. Prior to the match, Owens kept disrespecting Austin's home state of Texas, which ultimately led to an invite to talk on the KO Show during the latest WrestleMania. Of course, Owens didn't really want to talk, he wanted a fight. 
The 57-year-old retired from in-ring competition back in 2003, due to various knee injuries and one particularly bad neck injury. While he's made sporadic appearances ever since, his fight on Saturday was his first example of in-ring competition since then.
He played to the crowd without missing a beat, and he even got distracted by beer at one point. The best part about the match, however, is that Austin ended the fight with his signature Stone Cold stunner.
The second night of WrestleMania 38, which goes down on Sunday, promises a number of huge names, too. Among those set to fight include Johnny Knoxville in an Anything Goes match with Sami Zayn, Edge vs. AJ Styles, and Brock Lesnar vs. Roman Reigns.