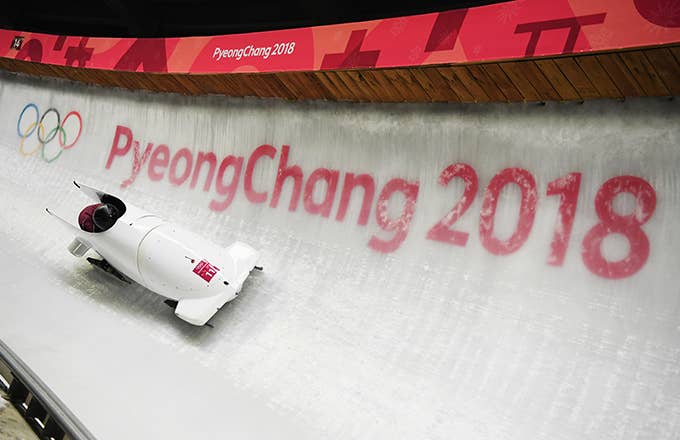 Russian athletes have faced countless scandals involving doping throughout the years, with the issue coming up frequently whenever the Olympics or Winter Olympics roll around. In fact, the issue has been so prevalent that Russian Deputy Prime Minister Vitaly Mutko announced that there will be a Russian Olympics held for those banned from competing at PyeongChang.
That's why bobsled pilot Nadezhda Sergeeva proudly wore a t-shirt that proclaimed, "I don't do doping." Funnily enough, though, her fashion choice seems a little silly now.
Appearing in a promo wearing the aforementioned shirt, Sports Illustrated reports that Nadezhda Sergeeva has tested positive for trimetazdine, a medication that is banned by the World Anti-doping Agency for affecting the metabolism. Russian Bobsled Federation president Alexander Zubkov told Associated Press that Sergeeva is denying she ever took the medication, explaining, "She confirms she took no such medication and the team confirms she was not issued any medication."
Zubkov himself was previously stripped of two Olympic gold medals for the Russian doping scheme that took place during the 2014 Sochi Games. The Russian team was barred from the Olympics in December for the doping scheme in 2014, but due to a loophole involving athletes competing under the Olympic flag, 168 Russians have competed at PyeongChang.
Just last week, Russian curler Alexander Krushelnytsky tested posted for doping.