NASCAR Driver Hit Absurd Dab to Celebrate Winning Indy 500
More like Dabtona, amirite?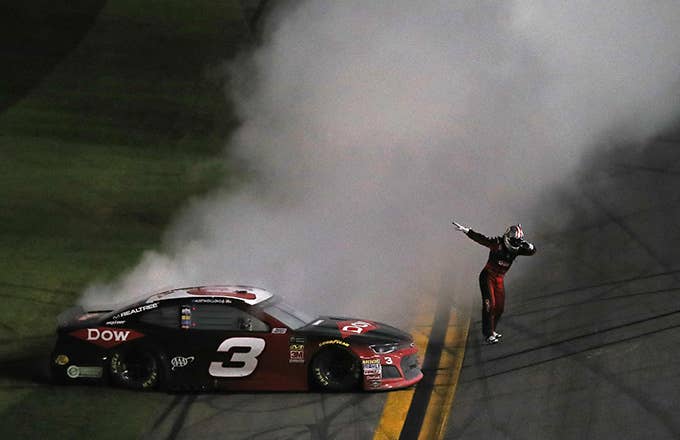 Getty
Image via Getty/Sean Gardner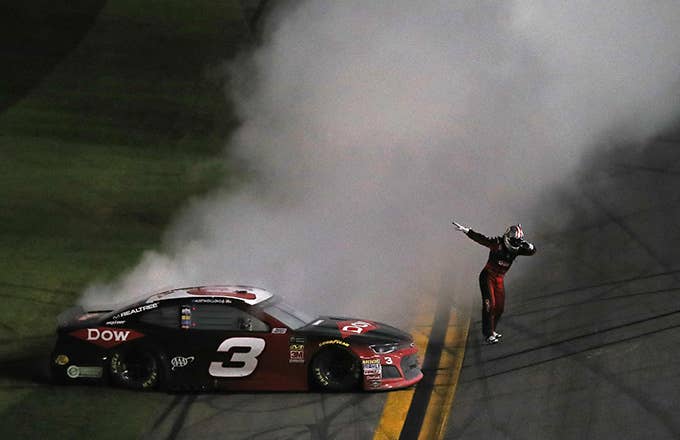 Austin Dillon pulled off an impressive victory during Sunday's Daytona 500, only taking the lead as late as the final lap. Driving the No. 3 car, he was actually surprised when he was told he won the race. So, of course, he sought to celebrate his surprise victory in the only way he knew how. Instead of getting out of his car and going the usual route, he decided to hop out and dab alongside the smoke of his screeching tires. 
It took a long time to make its way this far, but the dab finally made its way to NASCAR, for better or for worse (definitely worse). Admittedly, after winning it must be very overwhelming and hard to think coherently, but still. The dab might finally have been killed off, but then again that probably happened when Hillary Clinton dabbed in 2016, all things considered. 
Fans of NASCAR had mixed reactions on Twitter, ranging from "Best dab in the history of NASCAR?" to "Please don't dab, Austin Dillon."