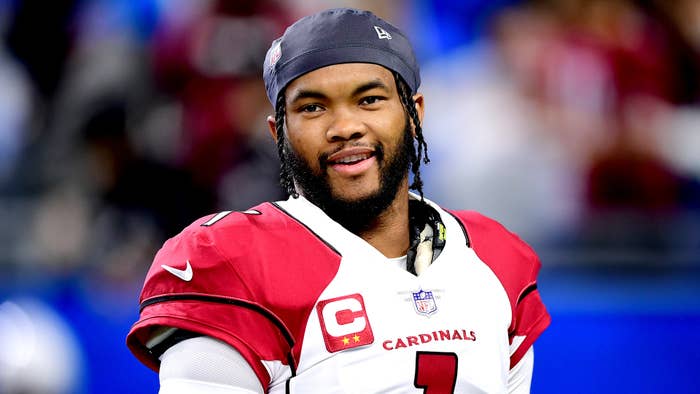 Arizona Cardinals star Kyler Murray is set to become one of the NFL's highest-paid quarterbacks thanks to a new five-year, $230.5 million deal with the team, ESPN reports.
Murray has agreed to a five-year extension with the Cardinals worth $230.5 million according to league sources. The deal will run through to the 2028 season, and will include $160 million guaranteed. This will make Murray's average annual salary valued at around $46.1 million, making him the second-highest paid quarterback behind Aaron Rodgers, who takes home $50.3 million per year on average. 
According to ESPN's Adam Schefter, the Cardinals and Murray negotiated for months before a deal was reach on Thursday.
Murray was scheduled to enter the final year of his rookie contract in 2022 after spending three seasons with the Cardinals. He was drafted first overall by the Cardinals in 2019, and has quickly made a name for himself as one of the league's most promising rookie quarterbacks. He was even named offensive rookie of the year in 2019, and was a Pro Bowl selection in 2020 and 2021. 
Despite his obvious talent, Murray has yet to win a big playoff game, a fact that led some people to question the size of his deal. Check out some reactions to Murray's acquiring of the bag below.