Kwame Brown and Shannon Sharpe Go Back-and-Forth After Former Laker Rips LeBron James
Kwame Brown and Shannon Sharpe clearly do not like one another.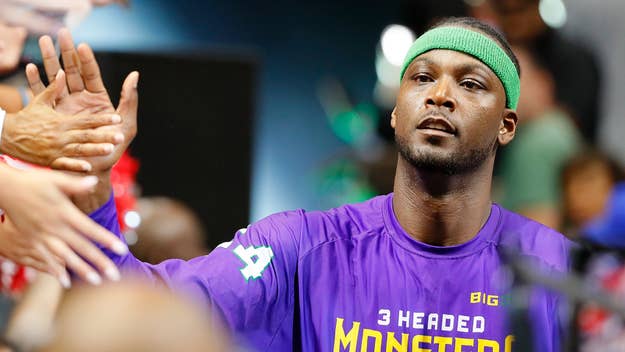 Kevin C. Cox via Getty Images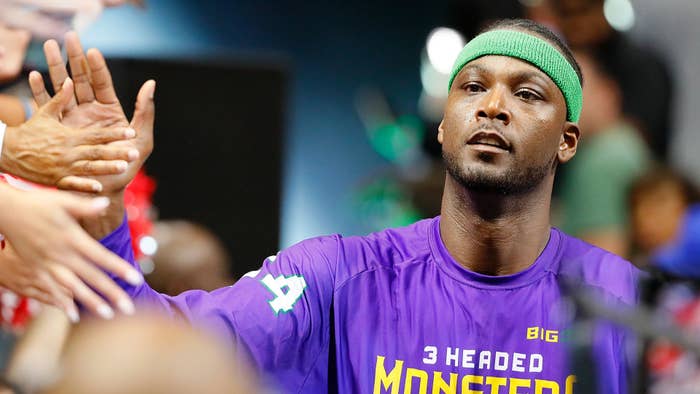 "If I had a LeBron James jersey, I'd be burning it right now," Brown said in the video, which ran over 7-minutes long. "You are a great player, you got good stats, you played longer than anybody, you a bad motherf*cker, but you not that," Brown added.
Sharpe caught wind of Kwame's comments, and eviscerated the former first overall pick on Thursday's episode of Undisputed.
"He said, 'You're supposed to be great.' Kwame! Of all the people, he should never, ever question anybody's greatness," Sharpe said. "If there's a Mount Rushmore for busts in the NBA history—whether he's the first head, the second head, the third, or the fourth—he's on my Rushmore of bust NBA players. There's no question. ... [LeBron] is top five of the greatest players to ever play." Sharpe went on to suggest that Brown was looking for attention with his comments about James.
"You were supposed to be an all-time great player," Sharpe added. "Not LeBron, LeBron James is everything people thought he would be and more." He also questioned what Brown's "end game" is, especially since James hasn't spoken negatively about him. "You a joke," he concluded.
Brown hopped back online Thursday, with another video, this time aimed at Sharpe.
"You a guest in the house of this basketball talk, didn't you know that?" Brown said. "Now, since you don't wanna act like a guest in this shit, and you wanna invalidate me, football-playing dummy... N***a there ain't no first downs in basketball, clown. How are you gonna try and invalidate a man who was the No. 1 draft pick, boy? ... You on a panel with a white boy that blamed his coach for not making it to college."
He went on to call Sharpe a "punk motherf*cker" and a "thick-tongued idiot" for the response to his initial comments. "I don't know what make you think that your opinion on basketball is more [important] than mine, because you a fanboy for LeBron?" he continued. "You call me emotional, and you were going to fight a whole Memphis Grizzlies team because of your love affair with LeBron. You the reason Ja Morant probably carrying guns right now. Ja Morant was like, 'Oh shit, a big ass n***a in grandmama sweater trying to fight his daddy and the whole damn team!'"
Brown went on to suggest that Ja Morant is only carrying guns because he's "scared" of Sharpe, who has notably been critical of Morant's behavior off the court. "Ja Morant put them guns down, boy," he said, suggesting he equip himself with pepper spray instead. "You're supposed to be a damn analyst, not a fanboy."