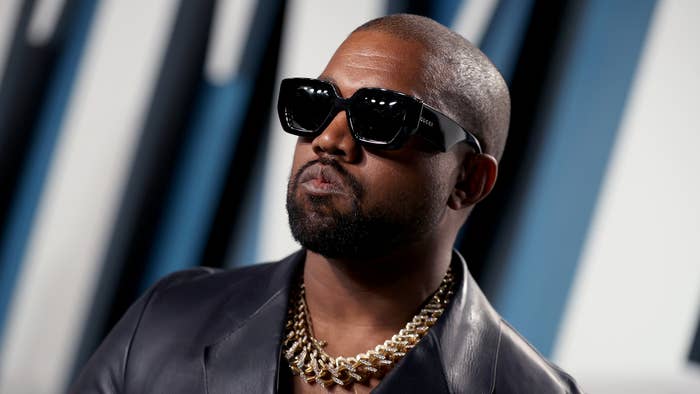 The basketball team at Ye's Donda Academy has been kicked out of a high school tournament amid the rapper's recent anti-Semitic outbursts.
The artist formerly known as Kanye West's Christian private school is no long permitted to participate in the Scholastic Play-By-Play Classics tournament, TMZ Sports reports. The tournament has five national locations, and is often considered a pivotal step in the development of future basketball stars. LeBron James, Kevin Durant, and Kobe Bryant have previously played in the tournament while in high school.
"In light of recent anti-Semitic statements by Kanye West, we will no longer be hosting Donda Academy at this year's Play-By-Play Classics events, including the Kentucky Play-By-Play Classic scheduled for December 11, 2022 at Freedom Hall in Louisville, KY," the tournament said in a statement. "Kanye's words and actions violate our values as a company and a country, and what we seek to ensure at all of our events—a spirit of diversity, sportsmanship, inclusion, equity, and mutual respect." 
The statement also expressed sympathy for the "hardworking student-athletes" who can't participate in the tournament on account of Ye's actions. "By all acounts, they are an exemplary group of young men," the statement continues. "Unfortunately, we cannot in good conscience host an organization founded and directed by Mr. West at our events."
The news comes after Jaylen Brown and Aaron Donald announced their departures from Donda Sports, Ye's sports management company which represented the stars. Earlier this week, Gap also announced that it will be "taking immediate steps" to remove all remaining Yeezy Gap products from its stores.

The fallout from Ye's comments has been swift, and a report from Forbes indicates that he is "no longer a billionaire" after losing most of his high-profile deals and partnerships.