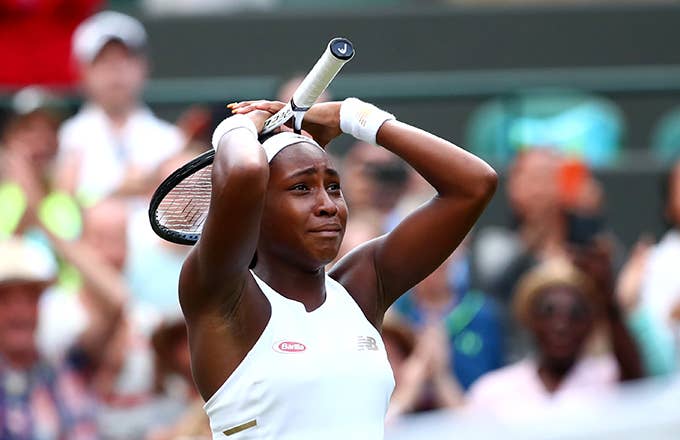 In a shock defeat, five-time Wimbledon singles winner Venus Williams was beaten by 15-year-old American tennis prodigy Cori 'Coco' Gauff.
"Honestly I don't really know how to feel," Gauff said upon winning, as the Guardian reports. "This was definitely the first time I ever cried after winning a match. I don't even know how to explain how I feel. I had to tell myself to stay calm, I'd never played on a court so big. I had to remind myself that the lines are the same size." 
Gauff, the youngest player to ever qualify for the main draw at Wimbledon, won 6-4, 6-4.
She revealed to BBC that Williams congratulated her after her win.
"I just told her I wouldn't be here if it wasn't for her, she's so inspiring," Gauff said. "I've always wanted to tell her that but I've never had the guts to before."
There's been a lot of Wimbledon surprises so far: Naomi Osaka is already out in the first round after losing to Yulia Putintseva. Osaka had been a favorite of tennis fans ever since she made her impressive performance in 2018, where she beat Serena Williams at the U.S. Open.