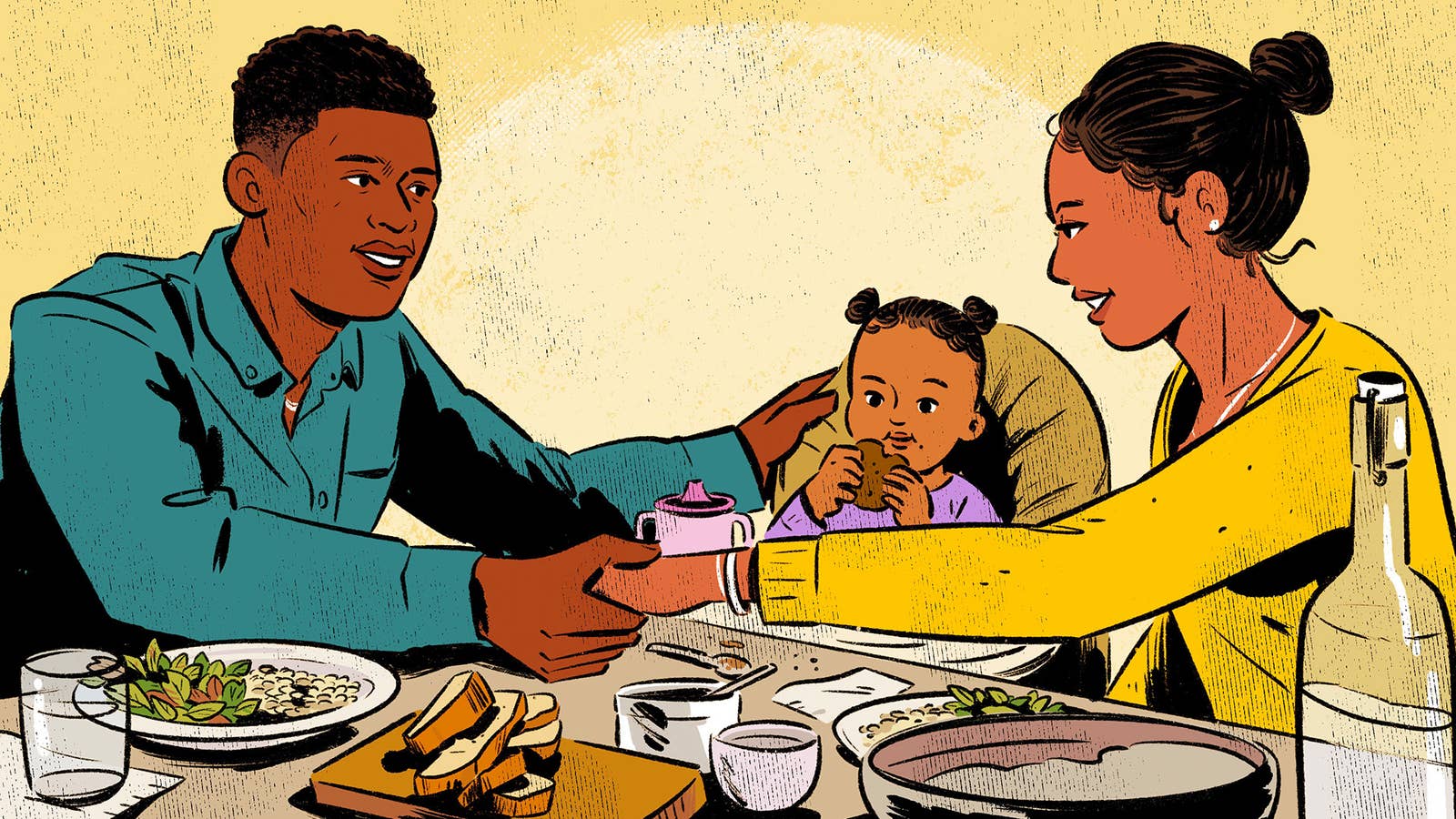 Playing professional football begets fame and fame can become pressure—the pressure to be the best, the pressure to many win as many matchups as possible out of a 17-game season, the pressure to take a home a ring, and for some, the pressure of being financially responsible for a family while working in an unstable career where trades, injuries, and dismissals are always lurking. Close your eyes and pretend, for just a moment, that you're worth millions of dollars because of an uncanny athletic ability that sports fans can't help but marvel at. But as much as spectators across the country love you, they can hate you even more, especially when there's money on the line. Then, if you add a newborn baby and a new marriage to the mix, your picture might look a lot like that of D.J. Chark, wide receiver for the Jacksonville Jaguars.
The Louisiana-raised football player spent most of his 2021-2022 season in rehab after fracturing his ankle during week four on the field. As a top pro, having to support your team from the sidelines can't be easy, and for Chark it wasn't at first.
"Therapy is big for me," Chark tells Complex on a sunny, but chill-filled afternoon. "​​When I have just too much going on and I feel like a lot [is] on my plate and [have] some things that I need to talk through, that's when I talk to my therapist. It's like a brain massage."
"Therapy is big for me … It's like a brain massage."
Everyone deserves a mental break. It's part of the key to survival. But the decision to engage in therapy is one people have to make on their own. And once they do, the next step is finding the right therapist for the job.
"I tried [therapy] a few times in college … but I didn't necessarily feel like I got the right therapist," says Chark. "I didn't feel like I accomplished anything."
He continues, "Once I got into the league, after my first year … I just wasn't satisfied with it. And I wasn't really satisfied with life, per se. [There were] more things that I wanted to achieve and accomplish, but I just felt like I needed help. That's when I [found] a psychiatrist who pointed me in the direction of a therapist. He asked, 'Have you tried therapy? Just talking about your problems?' I was like, 'Not really, not in a good way.' So I met my therapist now and kind of hit it off. [We've] been holding strong since the [and] she's been helping me out a lot."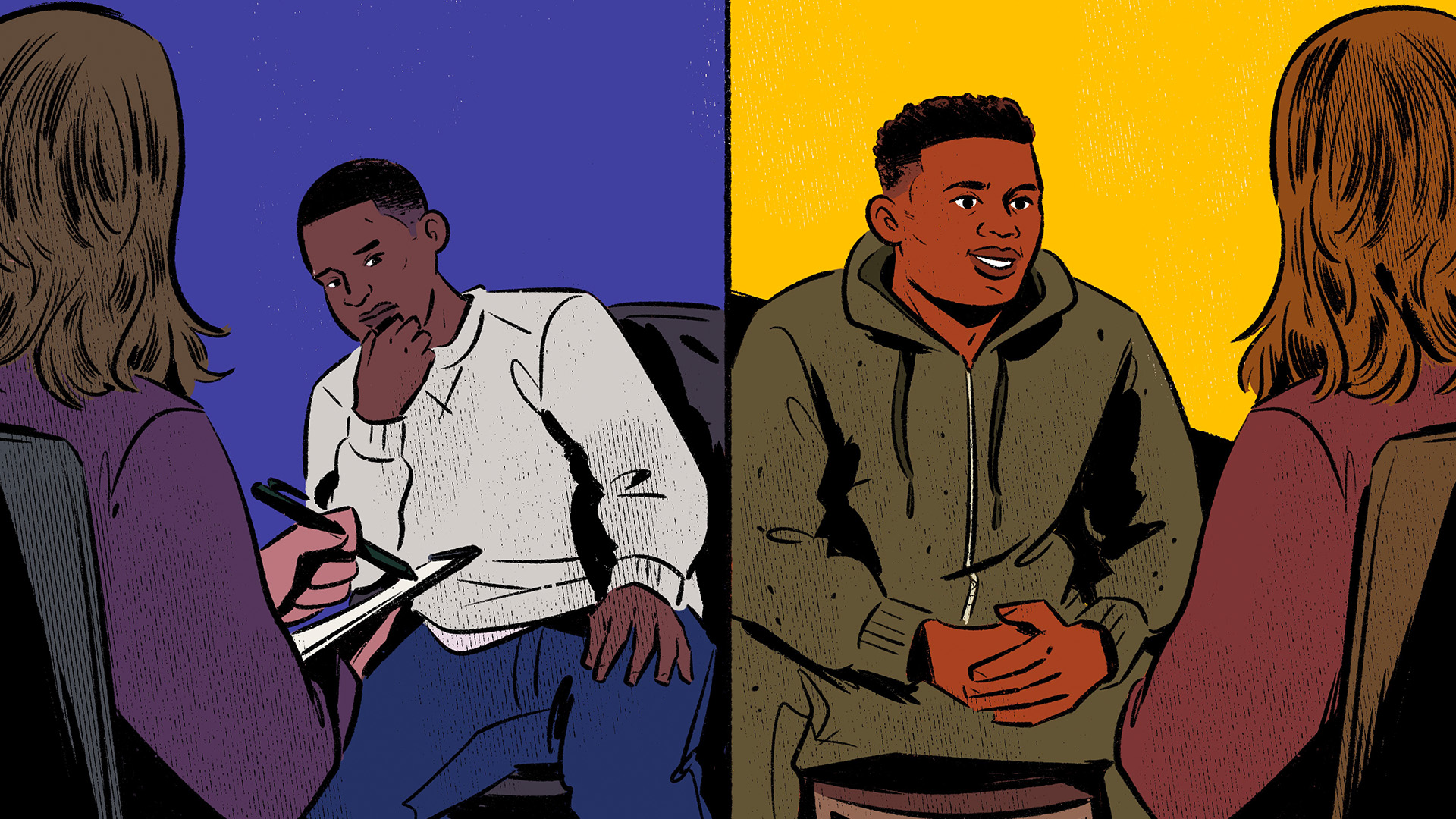 But you know how the saying goes, progress is a process, and the Jacksonville-based athlete isn't shy to admit that his process to getting a clear head has taken several years in the making.
"These last three years [have] been a process. It's been constant work," Chark tells Complex, proudly. "When I first started going to therapy, it was weekly. I used therapy as a way to find the tools to help me. Once I started picking up tools, I didn't go as often. I still go for a checkup just to tune up. But it's a long road and it's never ending."
Chark is right, the road to mental and emotional freedom is an ongoing unfolding process, and something his flash-like running speed can't help him reach any faster.
During his process, Chark admits he's been able to peel back a few emotional layers on his quest for internal peace. One is understanding the impact anxiety has played in his life since childhood. 
"I realize I had anxiety at a very young age."
"Looking back now, I realize I had anxiety at a very young age," Chark shares.
"It showed a lot during sports. I felt antsy. My parents both were injured on the job. They both were at home with me by the time I made it to fifth grade [or] sixth grade. They went through a lot of traumatic events, and their way of coping was to keep pushing. And I think that's something that was instilled in me, and it worked for me. I think it worked for me … but I just wanted to find a new way outside of 'just keep pushing' that could also help me. Although keep pushing works, it's [better] if you equip yourself [with] more [tools]; then the pushing wouldn't be as hard."
Keen on explaining his path to understanding his mental health, Chark says he didn't know what anxiety was until he was a sophomore in college. And once he "started to get help," the then college star also focused his faith to help him recognize the things he can change and the things he cannot. For him, learning how to balance those mindsets was a game-changer. 
"When I'm antsy, I go to my therapist. But one thing I've been heavy on is religion, my faith. So I made the adjustment to something as simple as making sure at night when I pray, I pray on my knees just to take that little time to really focus on what I'm saying."
"I can't control everything, even though I want to. And that's what … brings the anxiety on."
As Chark goes on, he says, "I can't control everything, even though I want to. And that's what … brings the anxiety on because there are things that you can't control."
Without hesitation, Chark is clear on what things he can control. 
"The things that I can control [are] waking up in the morning; driving to the facility and working out; rehabbing my ankle; and coming home and being the best dad I can be and the best husband. I can control all those things."
But it's "tough" for the wide receiver to accept the things he can't control in life. 
"It's tough to actually give that up and say, 'I can't control this and I'm not going to worry about it,' and being okay with whatever outcome comes. That's tough to do. There [are] times where I have to catch myself because I'll be in the midst of it and I'm like, 'I'm not happy right now. Why am I unhappy?' It's because I'm trying to control so much. [And] as far as what team I'm playing for, or who's our coach or who's not, I can't control any of those things. But like I said, I've been working on the tools [to keep pushing] and … I've been in a really good state of mind for a long time."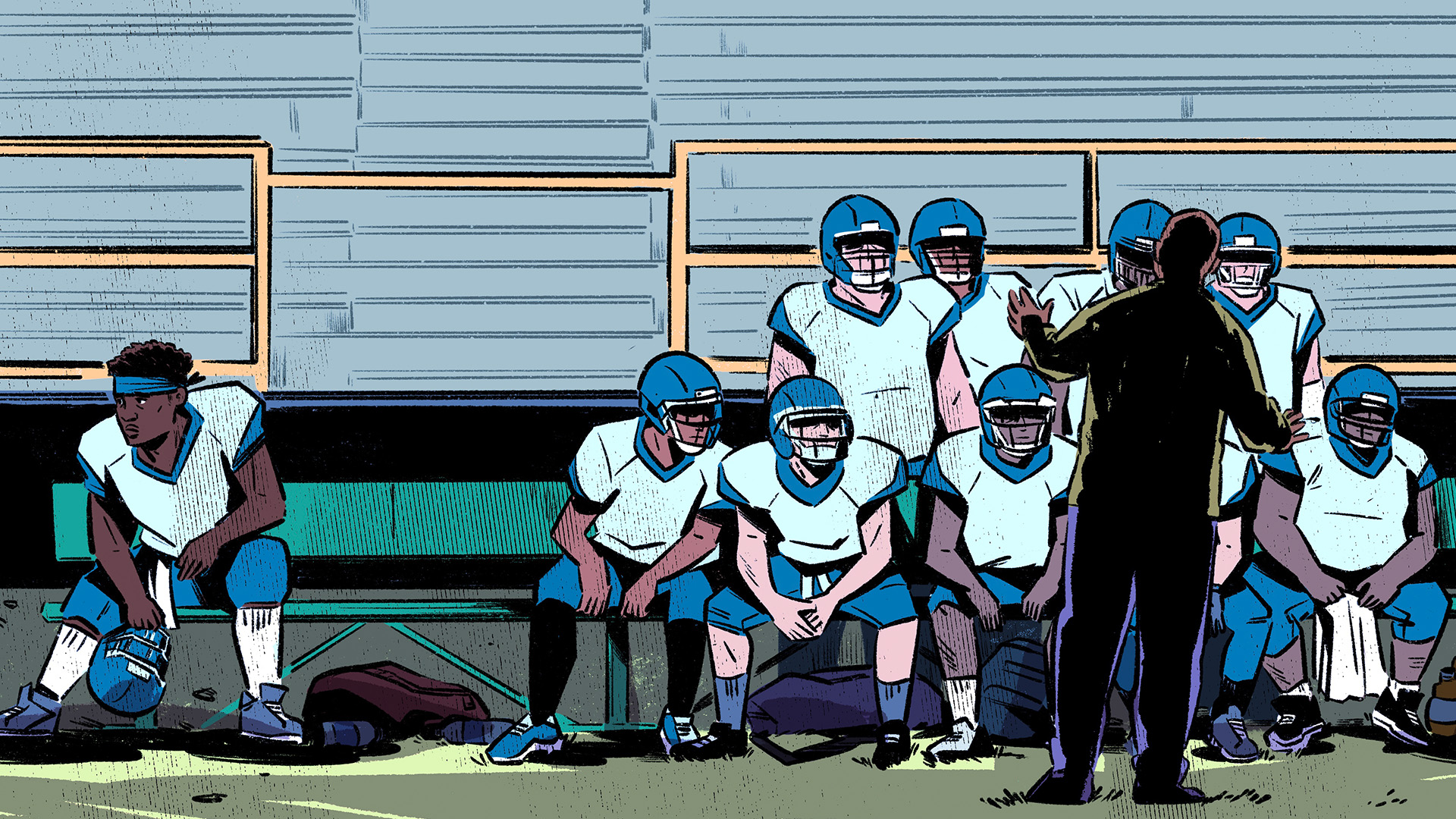 Chark isn't just dedicated to mastering what he can and cannot control on and off the field, he's committed to achieving balance at home, which is full of love for his wife and his 9-month-old daughter named Mackenzie Deanna Jaliyah "D.J." Chark. And he knows that while he's an athlete on the field, he's both a father and husband at home. 
"Even though I'm the athlete on the field, I have to come home and [my wife] wants to know about my day," Chark says with a smile. "I met her freshman year of college, so she's seen me from my highs to my lows. She can tell you when I had a good day of practice, bad day of practice, if I'm achieving the things I want to achieve [during a game] or if I'm not."
"We enjoy football. Even when I got hurt, we continued to watch the games. She wants to know who won just because she knows I'm interested. And so she's watching the game and she's learning more. We have a really good relationship. Sports are a real big center piece of [our relationship] because we both went to LSU [Louisiana State University]. Sports are big there. This is what I do, [and] she cares about what I do. It's good to also come home and [ask] 'How did your day go? How did you and Mackenzie do?'"
As a professional football player, Chark is always on the road. His season schedule kept him busy, and he didn't get to spend as much time getting to know his daughter as he would have liked. So while most people would be completely devastated about enduring a season-ending injury, this athlete found the joy in being home.
"I was balancing the birth of her and trying to give my all to the team as well. I didn't want to be the one guy missing."
"It was tough at first. Mackenzie was born during OTAs [Organized Team Activities]. We had a new coach and everybody [wanted] to make sure we were at OTAs so we can get things started for the year. I was balancing the birth of her and trying to give my all to the team as well," Chark says. "I didn't want to be the one guy missing. I tr[ied] to handle both, and it was pretty difficult early on."
"I remember during camp, [there were] times where I [would] come home and we were trying to put [Mackenzie] on the sleep schedule. I left way too early in the morning, [and] I really didn't get any time to do anything with her."
Chark continues, "When I was injured, even though it seemed on the outside, like, 'Oh man, he was injured.' But I was happy to be home with my family and my daughter. Being able to wake up and see [Mackenzie] wake up at the same time, or she wakes me up … I think that truly helped. Once I could start moving around again in the house, I wanted to make sure I picked up my slack and helped my wife out and be very present in my daughter's life."
"I have to make sure that everything is good at home. So I just take care of my business. It's very important for me to just keep my peace of mind."
He's a family man, and as such, he's figuring out what parenthood is and the importance of being home. But in order to help at home, Chark knows he first has to help himself. 
"I have to make sure that everything is good at home. So I just take care of my business. It's very important for me to just keep my peace of mind. All the people in my life that I truly have these conversations with, I feel like they understand that. It's good that I have the people around me in my life that … want me to have a peace of mind too. And then whenever my cup is full, I can help other people. As a human, your first instinct is to help the next person because you don't want to be selfish, but you have to be. When it comes to mental health, you have to be a little selfish."
*The information contained in this program is not intended to dispense medical advice, and is not intended for self diagnosis or treatment. If you have any questions or concerns about your health, and/or before starting or stopping any treatment or acting upon any information contained in this program, you should contact your own medical physician, or health-care provider.