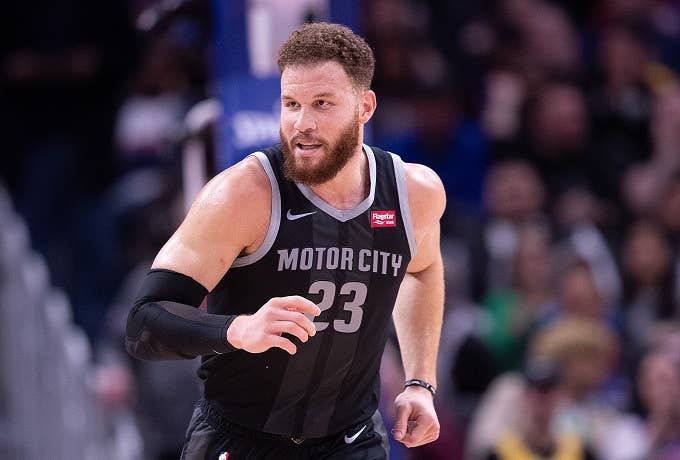 You might remember that Blake Griffin confronted a Minnesota Timberwolves fan back in December in the closing seconds of a Pistons win, having to be restrained while the fan was ejected. According to Pistons reporter Vince Ellis, the heated interaction began when the heckler called him "boy."
"Being called 'boy' is what triggered Blake Griffin's confrontation with a Timberwolves fan earlier this season," Ellis wrote on Twitter. 
The reveal comes in the wake of racially charged heckling incidents around Russell Westbrook and the Utah Jazz. The Jazz have banned two fans for life after finding that they tossed taunts at the Oklahoma City Thunder star. 
The first ban came down after Westbrook shouted down a heckler. Westbrook threatened to fight the fan, identified as Shane Keisel, and explained his motivation after the game.
"A young man and his wife in the stands told me 'to get down on my knees like you used to.' To me, that's just completely disrespectful, to me, I think it's racial, and I think it's inappropriate," he said. 
Jazz owner Gail Miller addressed the crowd ahead of a Jazz-Timberwolves game on Thursday, saying that conduct was unacceptable.
"This should never happen," Miller said. "We are not a racist community."
The Deseret News reported that a second Jazz fan was banned for calling Westbrook "boy" before a playoff game last season.
The news prompted Ellis to share the Blake Griffin story, showing that the problem is much more widespread than just a few incidents in Utah.