 There are dream jobs and then there are jobs that are so beyond anything you've ever imagined that every minute feels like pure fantasy. That's the kind of job I landed when I was 26 years old.
Calling it a dream job is inaccurate because, in 2006, I didn't even know that writing professional wrestling was even a position someone could have. Let alone someone like me, with nothing more than a paltry handful of MTV production assistant credits to my name. How was it possible my work on a Britney Spears clip special landed me on the third floor of WWE's Titan Tower headquarters in Stamford, Conn. ready to meet some of the most important people in pro wrestling?
Upon entering the office—carpeted wall-to-wall in a shag so blood red it could've been modeled after Stone Cold Steve Austin's WrestleMania 13 look—I was greeted by two of the most iconic voices in the history of the squared circle. One, a rasp. The other, a lisp. Both belonging to ex-wrestler consultants placed on the creative team to keep an eye on the physicality of the matches WWE writers were booking. (And to constantly remind the young, nerdy, virgin writers that they "ain't never laced up a pair of boots in their worthless lives!")
"Hey, I'm Michael. Nice to meet you," rasped a middle-aged, mulleted man in Zubaz pants cinched mid-beer belly by a bursting-at-the-seams fanny pack. It was Michael P.S. Hayes of the legendary southern tag team the Fabulous Freebirds. I shook his hand and tried to contain my excitement, knowing it was the very same one used to pummel the Von Erich brothers nearly every Saturday afternoon of my childhood.
Then came the lisp, which sounded the same directed at me in a cramped writer's room as it did when it was directed at Ric Flair and the Four Horsemen and blaring from the TV in my childhood bedroom. It was "The American Dream" Dusty Rhodes, and he was greeting me as the newest member of the WWE creative team. "Hey kid, I'm Dusty. You can call me 'Dream'…but only if you buy my DVD!" He literally promoted his DVD box set within the first minute of our meeting.
This is it. This is my dream job. Dusty Rhodes just cut a promo on me! Holy shit!
This is it. This is my dream job. Dusty Rhodes just cut a promo on me! Holy shit!
And to think, this was all happening because a year earlier I'd responded to a posting by the WWE on a job aggregator website called EntetainmentCareers.net. You know those sites that seemingly launch your cover letter, resume, hopes, and dreams into an algorithmic abyss never to be seen again by human eyeballs? Well, this one landed me the best gig I've ever had.
While surfing the web back in late 2004—in between tooling around listservs and AOL Instant Messaging my crushes—I happened upon the aforementioned career search website. To my surprise, within minutes of filling out the online application, uploading my resume, and pressing send, an email miraculously appeared in my inbox from a WWE HR person named Kathy. Next thing I knew, I was on the phone with Kathy word vomiting about how seeing Paul "Mr. Wonderful" Orndorff turn on his best friend Hulk Hogan on WWF Superstars hooked me as a fan for life and how my "product knowledge" (her term) was unmatched. I gleefully agreed to submit a writing sample based on a current WWE storyline that included a backstage promo, locker room vignette, in-ring promo, and the culminating scene in the ring. I'd been scripting these with my wrestling figures and in my head since I was 8 years old. This was light work.
That writing sample (which included Eddie Guerrero answering Kurt Angle's open challenge disguised as a masked Mexican luchador named "Dirty Sanchez"—no joke) led to an interview with the head of creative at the time—a former sitcom writer whose personality meshed more with Initech than it did with the WWE. I didn't get the job. Apparently WWE wasn't ready for Dirty Sanchez. But a year later, when I saw the same job posted on the same career website, I took a chance and emailed my boo Kathy and asked if I could yet again submit a writing sample. A week or so later I sent off another four-pronged sample narrative, this time loosely biting off the Rocky IV plot by casting Ric Flair (as Apollo) to retire at the hands of Umaga (Ivan Drago) only to be avenged in the ring by the younger and more prepared John Cena (Rocky). Yes, that's the storyline that had me in Stamford, Conn. meeting a Freebird and the American Dream.
Cut almost immediately to weekly jaunts from city to city on Vince McMahon's private jet and booking ECW during overnight drives with Paul Heyman. Mr. Kennedy won the U.S. Title based solely on an off-the-cuff suggestion I made in a weekly creative meeting. This is me regularly knee-deep in my dream job "holy shit" moments right off the bat.

Cut almost immediately to weekly jaunts from city to city on Vince McMahon's private jet and booking ECW during overnight drives with Paul Heyman.
Until 1992, outsiders like me (aka "marks" in wrestling terms) had zero chance of ever landing on a professional wrestling promotion's booking committee. Since the birth of modern pro wrestling in the 1900s, these spots were almost always held by a select few "wrestling" people who had earned their "Kayfabe" card (carney speak for permission to see behind the curtain). In the case of the WWE (WWF at the time), from the mid-'70s up until 1992, every angle, match, promo, vignette, and eye poke was choreographed by Vince McMahon and a team of consiglieres—most notably wrestling legend Pat Patterson and Bruce "Brother Love" Prichard. Think of Vince as Tony Soprano, Pat as Pauley Walnuts, and Bruce as Silvio Dante.
At the time, pro wrestling—especially the WWF—was still suckling at the teat of the '80s Rock n' Wrestling era. By '96, the WWF was desperately milking what they still could out of the larger-than-life cartoon character business model that a young Vince McMahon thrust into the mainstream when he took over the family business from his father in 1982. More than a decade later, his cash cows Hulk Hogan, "Rowdy" Roddy Piper, and Andre the Giant had all started eyeing careers in Hollywood and outside the ring. To fill the void, Vince tried to recreate the magic with a parade of lesser superstars with even lesser gimmicks. Sure he struck gold with the Ultimate Warrior and the Million Dollar Man, but this period also gave us the Honky Tonk Man and the Red Rooster. Not exactly lightening striking twice. 
Down south, the last vestige of the old territorial wrestling map—for most of the century the U.S. was divided into regional wrestling territories, most of which flew under the flag of the National Wrestling Alliance or NWA—was devoured by billionaire Ted Turner in a bid to boost his Superstation's wrestling programming and compete with Vince McMahon's WWF juggernaut. Out of this power struggle a legit contender to WWF's crown, World Championship Wrestling, was born, and the seeds of the Monday Night Wars—the real-life ratings war between WWF's flagship show Monday Night Raw and WCW's Monday Nitro—were planted. 
The competition between the two national wrestling companies for cable ratings and marketable talent intensified. The ensuing competition bred new innovation in the pro wrestling world. Professional wrestling on TV quickly evolved from a crudely-produced and highly-edited studio enterprise to dueling weekly primetime variety shows on LIVE television. No longer could either outfit rely on the old way of booking a wrestling show, nor could they compete with trite stories of good versus evil, heel versus babyface.
Wrestling was thrust into an "Attitude Era" of envelope-pushing plots and personalities. If one company plotted a love triangle, the other had to counter with a pimp being led to the ring by cavalcade of prostitutes called the "Ho Train." Gone too were the traditional booking committees that created the drama. Vince McMahon's La Cosa Nostra-style secret society of ex-wrestlers booking themselves into storylines was over. The floodgates of risqué​ television were opened and wrestling promotions started looking to Hollywood and the music industry to stock their creative cupboards. As a result, many notable creative forces have had a "cup of coffee" behind the pro wrestling curtain: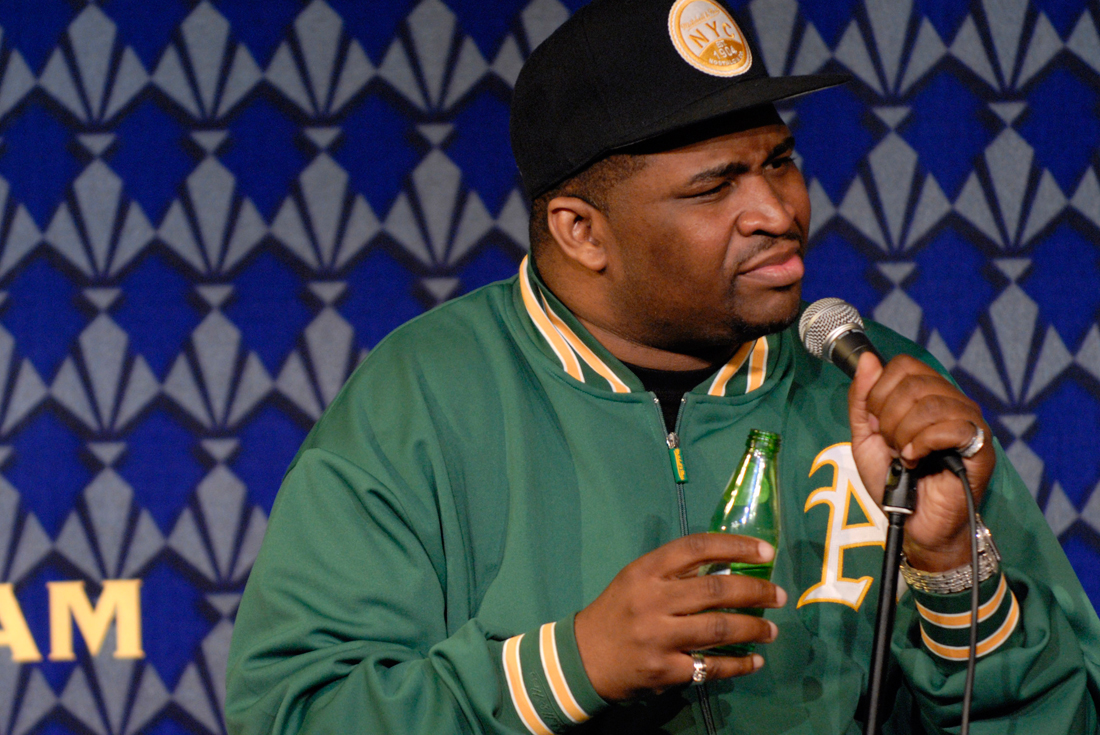 Patrice O'Neal 
The late, great stand-up comedian spent perhaps the shortest stint on WWE's creative team as anyone in history sometime around November of 2000. As the story goes, according to Patrice O'Neal's manager Jason Steinberg, "Someone from WWF at the time saw Patrice perform one night in New York and shortly after that we were approached by them about Patrice working there." And according to O'Neal's widow Von Decarlo, "They had him up to Vince's house in Conn. and he went to one week of shows, that's it."
At the end of that week, according to a story Patrice told me himself when we worked together on his VH1 show Web Junk, Stephanie McMahon handed him a 13-week contract and his travel info for the next month of TV tapings. Patrice took one look at it and told her, "I have shows!" That was Patrice, a comedian through and through, even in the face of a dream job.
That's also an example of how it is to work for Vince McMahon—he makes wrestling his life and expects you to do the same while under his employ. As Decarlo told me, Patrice described working for WWE creative as a "cult" and that the vibe felt like "you can do the rest of your life when Vince says so." But despite it not working out for Patrice, he left "in absolute awe of the level of power Vince had," she says. "Patrice loved Vince's power." Like I said, Tony Soprano.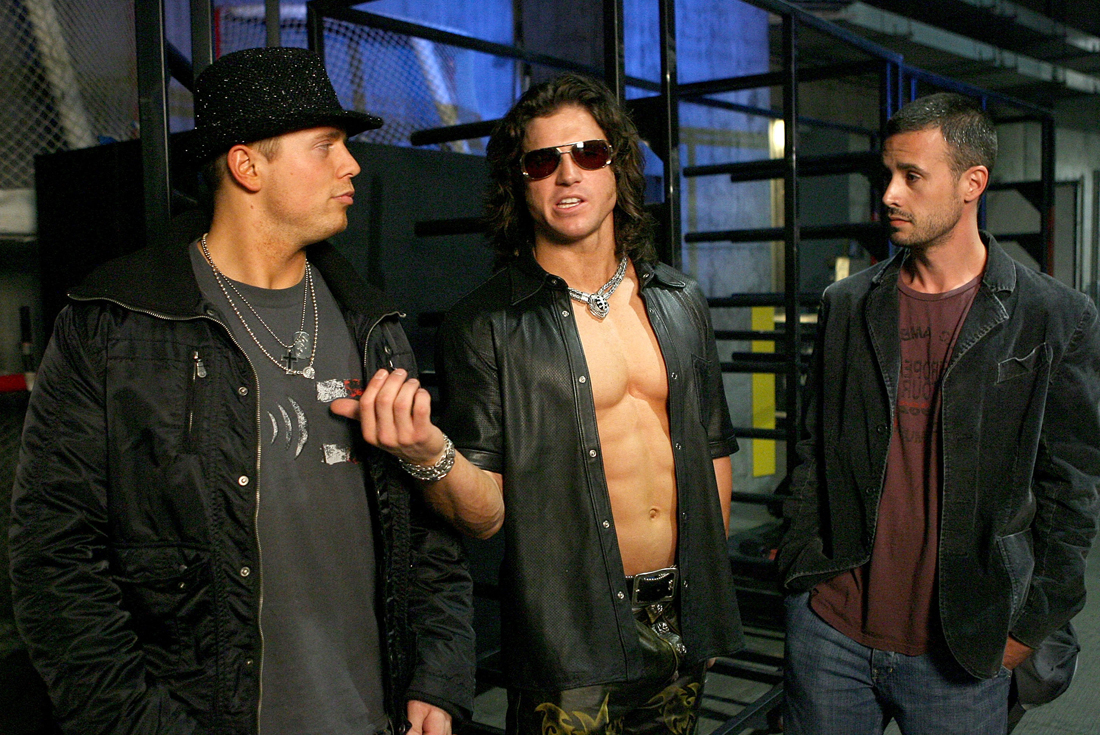 Freddie Prinze Jr.
Apparently in the '90s when hunky big screen heartthrob Freddie Prinze Jr. wasn't driving teen girls crazy in She's All That, he was secretly harboring a pretty serious pro wrestling addiction. So when he found himself backstage at a WWE show sometime around 2007 "fantasy booking" the storylines in earshot of a WWE employee, he soon ended up in an impromptu job interview with WWE's daughter-in-chief Stephanie McMahon. As he put it in a recent interview, "I wrote my own show, I knew more about wrestling than any actor, that's for sure. And so I signed up full board and took the train every single day from New York to Titan Tower in Stamford, Conn."
This isn't to say he was greeted with open arms. In fact, Prinze told Chris Jericho on the Talk is Jericho podcast that WWE top dog John Cena immediately took to calling him "Ashton Kutcher" for months before he finally earned enough respect from the champ to warrant the courtesy of being addressed by his real name. "Who'd Freddie Prinze Jr. ever beat?" (A common refrain used by grizzled veteran wrestlers to discount the contributions of outsiders).
When he finally did earn the respect of the locker room, Freddy would go on to have two stints as a member of the WWE Creative Team. First as a writer and later as an in-house acting coach helping to fine tune the verbal skills of wrestlers like The Miz, MVP, Daniel Bryan, Alberto Del Rio, and Jeff Hardy—whom Prinze acknowledged to Jericho was his favorite talent to collaborate with, as he ultimately helped Hardy find his voice on way to winning his lone WWE World Championship.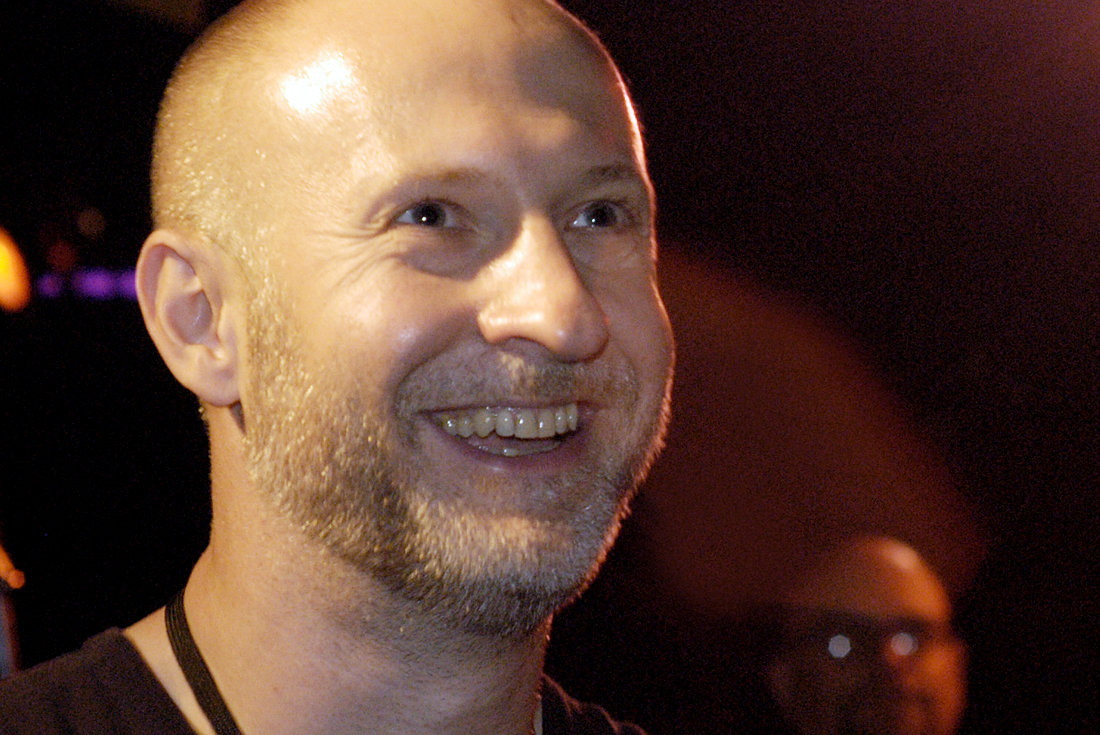 Bob Mould
Alt rock guitar hero Bob Mould was allowed entre into the business of professional wrestling when his transition to retired rock star coincided with World Championship Wrestling's transition from regional promotion to billionaire Ted Turner's attempt at toppling Vince McMahon's WWF. When WCW's three-hour show Nitro went live on Monday nights up against Vince's flagship show RAW, new hotshot announcer-turned-executive producer Eric Bischoff went looking for fresh ideas. One such idea was to invite Husker Du guitarist and lifelong wrestling fan Bob Mould to a pay-per-view event in 1999. Said Mould on Marc Maron's WTF podcast, "I had been giving them ideas all through the '90s so they knew I knew the business and so they invited to me to come in and be a creative consultant."
That PPV led to an invite to Nitro the next night and eventually to a closed-door meeting with Hulk Hogan, whom Turner had recently signed away from Vince McMahon to be his company's crown jewel. There, Mould found himself pitching the Hulkster face-to-mustachioed-face. A few "sounds good, BROTHER" replies from Hogan and, as quickly as that, "[WCW] found a spot for me." This landed him in the "Gorilla Position"—the area behind the curtain before wrestlers made their way to the ring.
"I was the last stop for all these guys to get their lines and cues…I'd be sitting with the script, 16 segments we had to do in three hours. I'd have our show [Nitro] on a monitor on the left and their show [Monday Night Raw] on a monitor on the right and when they'd go to commercial I'm sending signals to the boys in the ring thru the ref who's got a wireless ear piece to speed up because WWF is on break." And that's how Bob Mould—alt rock guitar legend—found himself directing traffic during the famed period of "Monday Night Wars" in professional wrestling.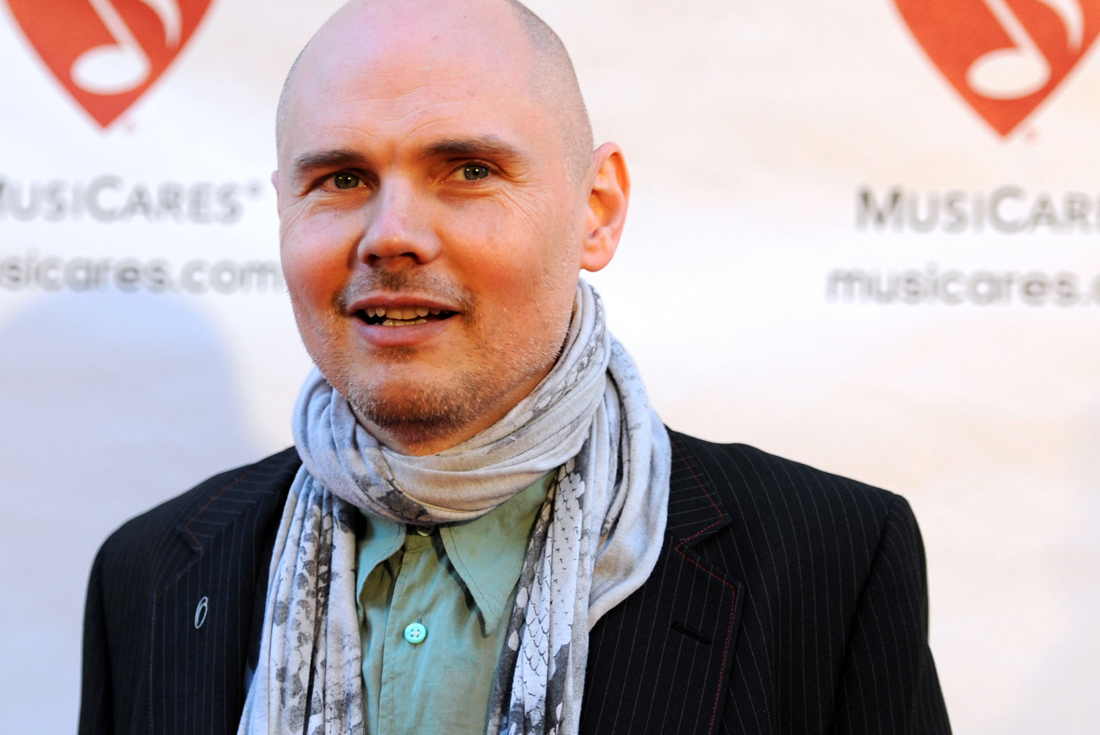 Billy Corgan
Smashing Pumpkins leading man Billy Corgan isn't your typical rock star; He's as rabid a wrestling fan as any angst-ridden, newly pubescent teen was for his music in the '90s. As such he found himself in 2004 at the early shows of an upstart wrestling outfit called Total Nonstop Action (TNA) based out of Tennessee. The company would later go on to become WWE's modern-day chief rival, though one with a much smaller budget than WCW in the '90s. Still, small budget or not, TNA to this day has a weekly, national presence on your cable dial where Billy Corgan currently holds the position of Senior Producer of Creative and Talent Development.
The position was born out of the relationships and associations Corgan made while attending independent wrestling shows around the country. When Corgan started his own wrestling company in 2011, Resistance Pro Wrestling, he pitched TNA head Dixie Carter on the possibility of his company acting as TNA's minor league affiliate. Nothing came from that suggestion, but as Corgan put it on Talk is Jericho, "the seed was planted in her mind." In 2015, he was officially asked to join the TNA creative team. "Usually it's somebody like me trying to get thru the door, and somebody going 'you don't really belong here, you're not of this world.' So to be invited in has been incredible." As perhaps the highest-profile person to embrace a full-time behind-the-scenes wrestling position, Corgan's example looks to open the doors for other celebrities interested in turning something "fake" into something very real.