Meet the Plug Who Makes Sure NBA Players Are Treated Like Kings at NYC Clubs
Shabar Ewing is the man NBA players call up when they're in New York and are looking to have a good time. This is how he hooks up his ballers buddies.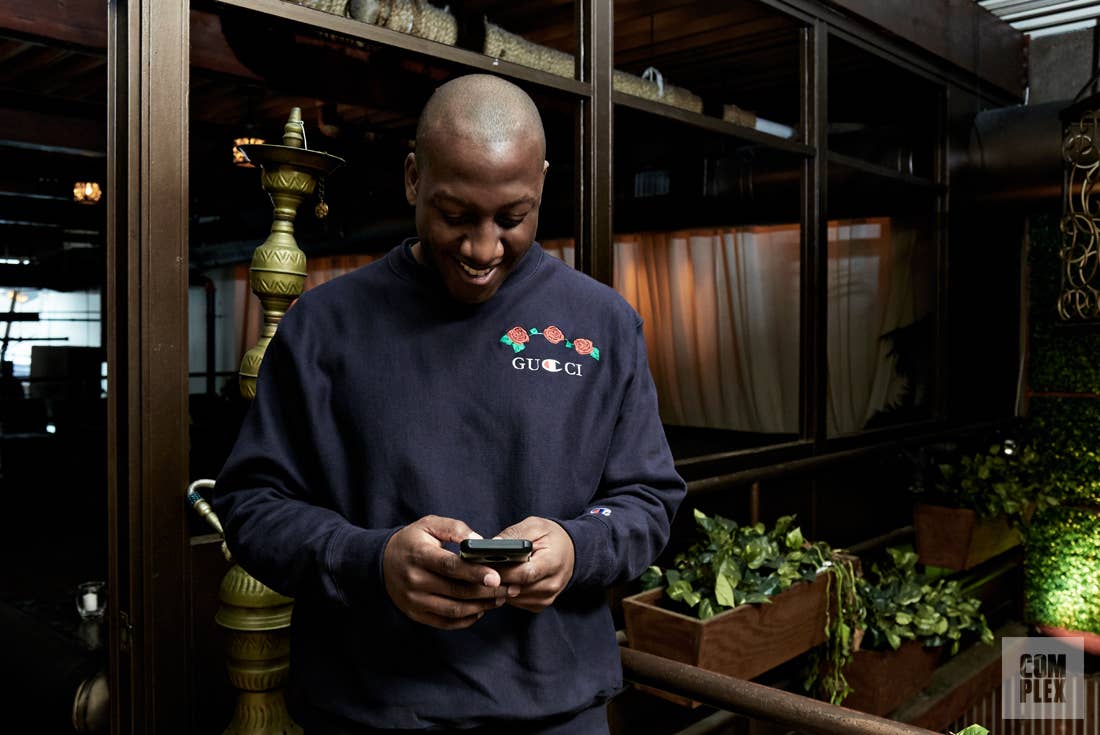 Complex Original
Shabar Ewing on cell phone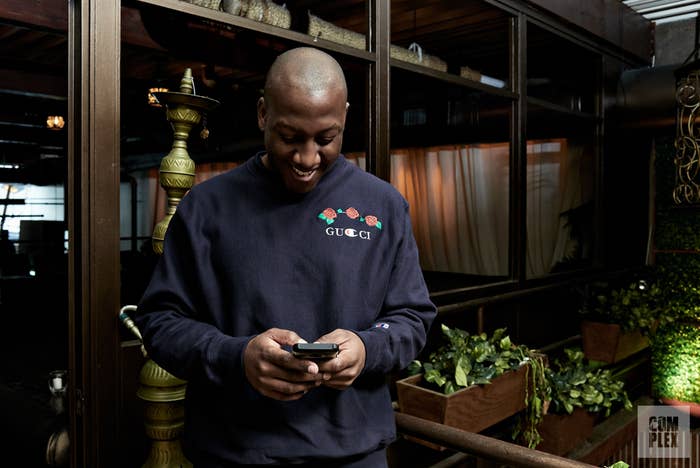 "First of all I wanna thank my connect, the most important person with all due respect" — Jay Z
You can excuse Shabar Ewing for staring at his screen constantly, looking like a teenager obsessed with a stupid app, when in actuality the 34-year-old squinting at his iPhone is plugged into New York nightlife like few others.
It's a Friday and Ewing is posted up at one of his pregame spots, Pergola in Manhattan's NoMad district. The promoter is busy handling texts, firing off emails, and hitting up connects, plotting how the night will go down for him and the NBA players who hit him up when they're looking to have fun in the Big Apple.
"When I'm in New York, that's my go-to guy," says Hornets guard Kemba Walker.
Each NBA city with legit nightlife has a guy who can get you into the best parties, snag you a reservation at the hottest restaurant, or hook you up with a stylist to up your swag. Ewing is the man in NYC for hundreds of ballers who sometimes text him weeks in advance of a road trip to play the Knicks or Nets or if they're rolling through town during the off-season.  
"We don't really like to stand outside and get hassled and things like that. When you're with Bar, he makes things really smooth. You walk right into the spot and you have a really good time. It's easy to trust him."
It's a unique career that Bar—as he's appropriately and more commonly known—never imagined after his days of playing basketball came to an end sooner than expected. But it's one he's thrived in for over a decade while making pretty good money ensuring stars like Kevin Durant, Kyrie Irving, and Tristan Thompson, to name just a few, can let loose without any drama.   
"They trust that when they come to New York, they're going to be taken care of," says Ewing. "That's why they call me."
It usually begins with a text—one of the hundreds upon hundreds he fields on any given day. A player will say what's up and let him know what night he wants to go out. If he's looking to eat, Ewing will generally know the player's taste. Thompson doesn't like seafood so Catch, a hotspot in the Meatpacking District, is out of the question. Durant, on the other hand, loves it. He'll remember a player's club preference—whether they prefer the privacy of 1Oak or a livelier scene at Up and Down.
If multiple clients are in town and he's taking care of all of them, Ewing knows never to connect players from separate teams unless they're boys from back in the day, played together at one point, or are signed to the same sneaker company. He knows which ones like the hookah lounge more than the club. He'll tip security to put an extra body near the players' tables so drunken bros won't harass them and take pictures. Ewing will even introduce guys to a girl who followed them on Instagram if he vouches for her.
"It's a shady world. I know who I can trust and who I can't trust," says Hornets forward Michael Kidd-Gilchrist. "Bar is one of them guys I know I can count on."
He'll also negotiate prices for tables and for the best seats in the house. "The clubs call me The Representative because I'm always going to argue for these guys to get the best deal," says Ewing. And if need be, he will even escort a player into the club like the one he won't name who once refused to leave his car until Ewing came outside.
"We don't really like to stand outside and get hassled and things like that," says Walker. "When you're with Bar, he makes things really smooth. You walk right into the spot and you have a really good time. It's easy to trust him."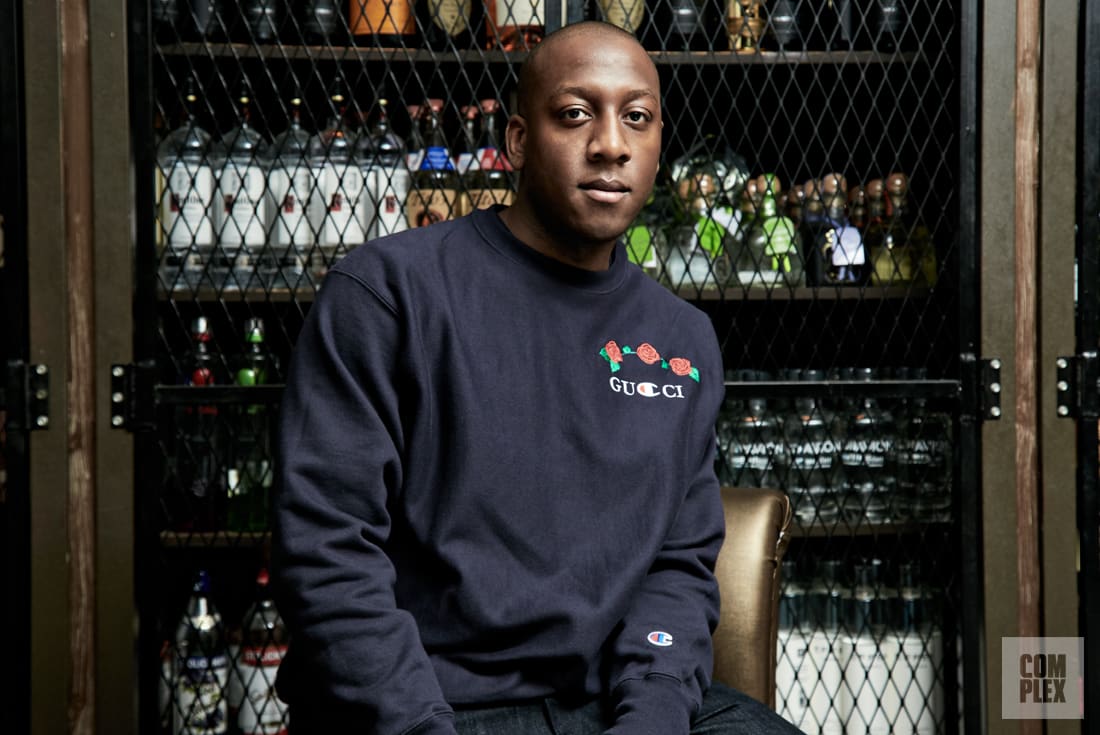 When he's out with the players, he stays to the bitter end, making sure all they have to worry about is having fun, even when he'd rather be in bed. Oftentimes, guys will give Ewing their credit card and tell him to order bottles and sign the check at the end of the night. He can't count how many times he's forged a player's signature.
His sterling reputation and special rapport with many of the guys has fostered lasting friendships. He's been on vacation with Thompson and Irving and connected with K.D. during an off-season trip to Amsterdam. He's more than just a promoter to them because they know what happens in the club stays in the club.
"I'm not going to pillow talk and spread their business," says Ewing.  
He's seen some crazy things. "Of course I have wild stories," says Ewing. He has tangential ties to two of the most infamous incidents in New York nightlife history involving NBA players. Ewing told Tony Parker's boy to head to W.i.P., the notorious Soho club where Drake and Chris Brown brawled and tossed bottles in 2012 that left the Spurs guard with glass in his eye. Ewing was also in 1Oak two years ago when Chris Copeland was stabbed outside and NYPD officers broke Thabo Sefolosha's leg. But since he had nothing to do with them it didn't hurt his rep.
"I'm protective of [the players]," says Ewing. "Simple fact is a lot of them got referred to me, and I don't want the people who referred them to me to look bad."
Raised in the projects of Far Rockaway, Queens, before moving across the borough when he was 9, Ewing grew up playing ball with good friend Royal Ivey. While Ivey went on to get a scholarship at Texas and play 10 years in the NBA, Ewing's basketball career was over before he turned 21. After suffering a knee injury playing at City College of San Francisco then watching the coach who recruited him leave the school, he soured on basketball.
Back in New York and trying to figure out his next move, Ewing went out at night with a pal who was a promoter. Soon enough he followed suit, first promoting with flyers and message board posts. Then with Blackberry Messenger and text blasts.
When Ivey was selected 37th in the 2004 NBA Draft, he called up his boy with the news. "We here now," Ivey told Ewing.
"I was like, 'We here now? Or you here now?'" says Ewing. "He's like, 'You family, so if I'm here you're here now.'"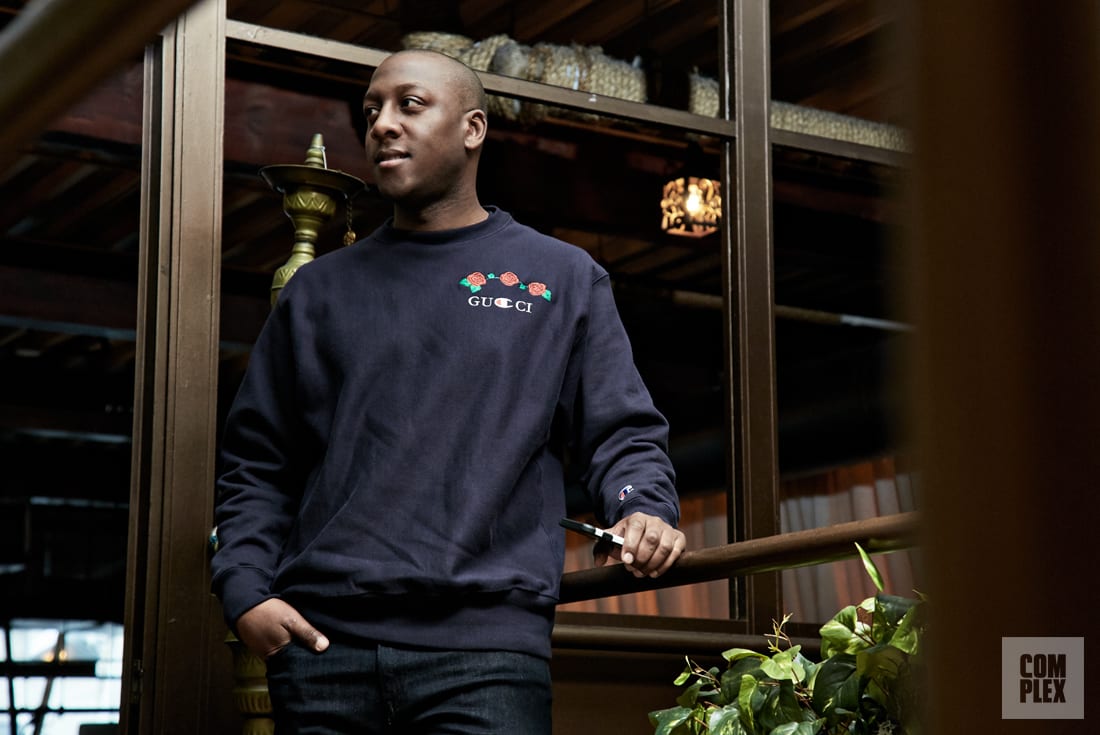 Soon enough, Ewing was promoting his own parties at more prestigious clubs. Ivey told his teammates to hit up Ewing if they wanted to go out in New York. Thanks to word of mouth, his name and number spread across the league. With roughly 3,000 numbers in his phone, Ewing's contact list runs deeper than a Steph Curry pull-up at the buzzer.  
But Ewing's growing tired of going out all the time. In an industry with an extremely high burnout rate, having survived as a promoter for this long isn't typical. He's made good money over his career. Clubs will throw him several hundred dollars every time he brings ballers through the doors, and he still collects from his regular party on Sundays at Avenue. He can eat and drink for free at plenty of places. But the game has changed, and it takes more promoters to get the same number of bodies into clubs than it used to. So the days of making as much as $25,000 a night—his personal record back in 2010—are long gone. Nowadays, on a good night he clears $1,000.
He's got his sights set on a normal gig. He founded Hype City Sports, which organizes leagues, tournaments, and summer camps for middle schoolers. Kids that otherwise wouldn't get a chance to play organized ball get mentored by coaches, referees, and volunteers. Ewing's ultimate goal is to be a consultant for one of the sneaker brands and run grassroots events around NYC. If that happens, he's definitely done promoting. But not done having fun.
"As far as going out and showing the guys a good time? I will always have that," says Ewing.