Lennox Lewis Might Slap Riddick Bowe If You Make Him Stand Near His Former Rival
We talked to the former undisputed heavyweight champion of the world about his rival before the Canelo Alvarez-Danny Jacobs fight in Las Vegas.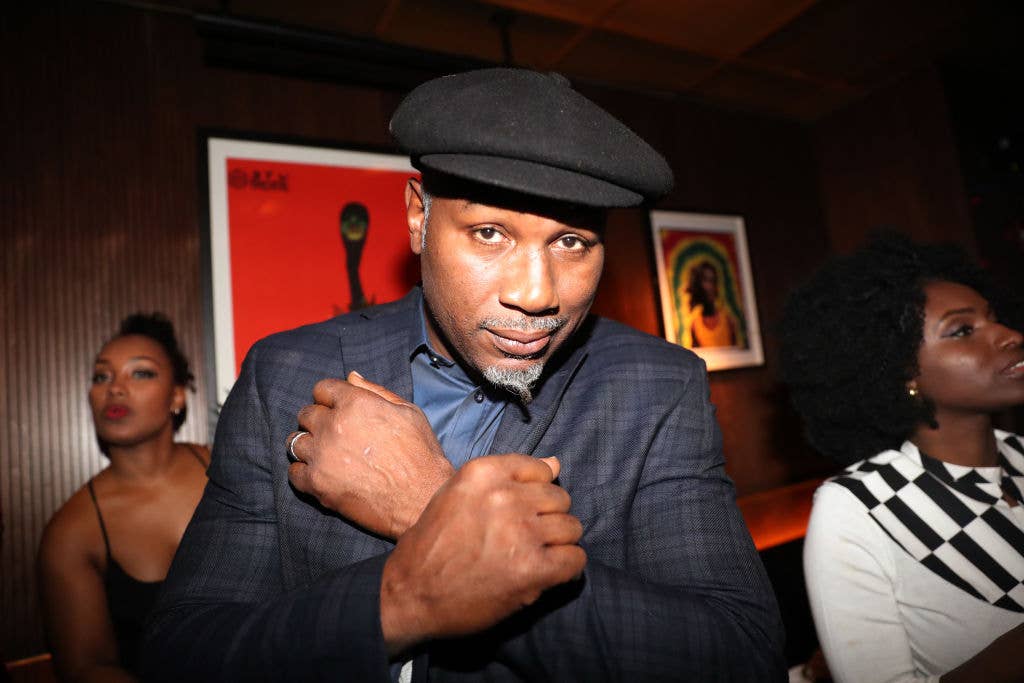 Getty
NEW YORK, NY - JANUARY 25: Lennox Lewis attends the Pre-Grammy Affair With Mimi Faust And Sandy Lal on January 25, 2018 in New York City. (Photo by Johnny Nunez/WireImage)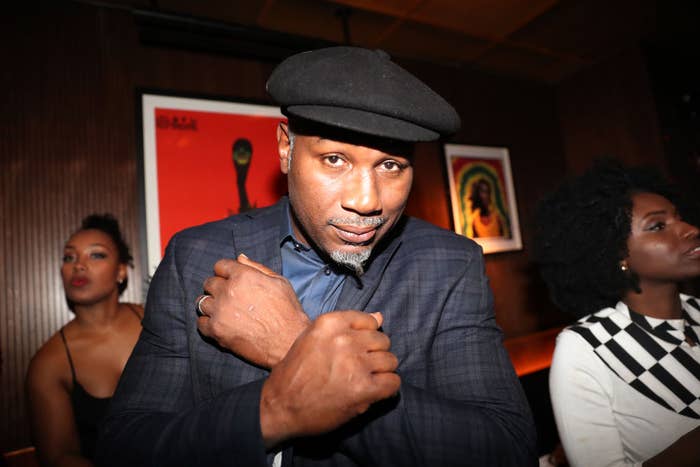 Most boxers are cool with each other. Especially if they're retired. When they see each other at fights or social engagements, it's almost always nothing but love and respect.
Unless you're talking about former heavyweight champions Lennox Lewis and Riddick Bowe. Never put them in the same zip code, because the bad blood between the two ex-fighters, both in their 50s, continues to simmer over three decades after they faced off as amateurs. Organizers learned this the hard way last November, when a ceremonial gathering of former heavyweight champs almost boiled over into something that would've gone viral.  
"The only one I actually almost slapped would be Riddick Bowe," Lewis told us Friday in Las Vegas where he conducted interviews prior to the Canelo Alvarez-Daniel Jacobs middleweight title fight. "Everybody else, from Mike Tyson to the Klitschko brothers, we are all friends. We are brothers in arms. We understand that was then and this is now."
Bowe apparently doesn't understand, or refuses to make that distinction when the subject of Lewis is brought up. Bowe pissed off his rival before the Deontay Wilder-Tyson Fury heavyweight title fight when he kept rehashing why the two never fought as professionals. Then he took it up a few notches.
"Me and Lennox have a policy," Bowe said last year. "If he keeps my name out of his mouth, I'll keep my foot out of his ass."
More words were exchanged at the event held in Los Angeles, and the two had to be separated. If they started throwing hands, it might not have gone well for Bowe, 50, since Lewis, 53, is in much better shape.
"Riddick Bowe has been saying a lot of stuff about me, and then, all of a sudden, he wanted to come stand beside me," Lewis said. "And I'm like, 'Dude, you can't stand beside me.' Simple as that. And there were a couple of more words than that."
Fortunately for Bowe, "It wasn't going to go off," Lewis said.   
That was the only bad blood coursing through the veins of the last undisputed heavyweight champion of the world during a weekend that was supposed to be filled with good vibes. Cinco de Mayo has quietly become the Super Bowl of boxing over the last 15 or so years as the biggest fight of the year has generally taken place around the holiday. Usually that's happened in Las Vegas, and this year was no different. Canelo's showdown with Jacobs at T-Mobile Arena Saturday night had Sin City buzzing as fight fans flooded into town. Lewis, along with a few other retired legends like Evander Holyfield, George Foreman, and Vitali Klitschcko, was in Vegas for the fight and to help out former boxers.
Hublot and the World Boxing Council held a Night of Champions Gala Dinner to raise money for the WBC Jose Sulaiman Boxers Fund. At the end of an extravagant three-hour dinner, $1.2 million was pledged to the fund that distributes money to retired fighters facing financial and medical hardships.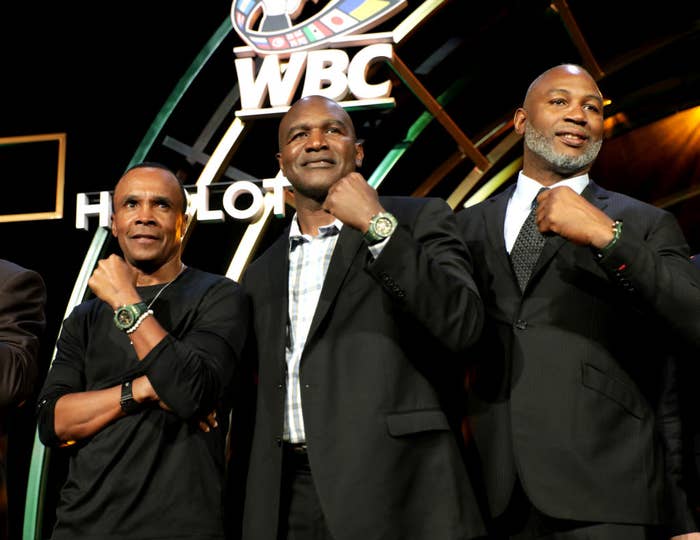 "It's a great thing what Hublot and the WBC's actually taken on," Lewis said. "Especially in boxing, there's guys that make it and guys that don't make it. And nobody wants to help them. They usually just pay attention to the guys who are legends. Don't forget about that guys that didn't make it. I think it was well needed."
The gala featured a bunch of A-list retired boxers who pitched in to help it blow past the goal of raising $1 million. Mike Tyson, Oscar De La Hoya, Sugar Ray Leonard, Holyfield, Foreman, Lewis, and Klitschko were joined by current stars like Shawn Porter, Jermell Charlo, and Leo Santa Cruz. One name that was conspicuously absent—but that was expected—was Floyd Mayweather Jr. No indication was given as to why the retired legend was not in attendance.
His absence didn't detract from the night's mission, which is a serious one. Vinny Paz, a former two-division titleist whose comeback from a spinal injury was the focus of the 2016 film Bleed For This, admitted it's badly needed because oftentimes boxers get rich overnight and go broke before they know it.
Paz remembers spending $70,000 on a gold watch and has no idea what happened to it. Tyson famously spent lavishly before hitting rock bottom. Holyfield, the only four-time heavyweight champ, isn't shy about how he made nearly $250 million in his career, only to lose it all. He's doing fine now as a promoter, but knowing the ins and outs of a sport that's often savagely cruel to its most important commodities, he has a very valuable piece of advice.   
"Get you a good lawyer," Holyfield said. "Y'all making millions of dollars. Why don't you get a good one?"