8 Crazy Baseball Trade Deadline Stories
CC Sabathia, Cliff Floyd, Ryan Dempster, Sean Casey, Ken Rosenthal, Jon Heyman, and others remember the deadline deals that upended their lives.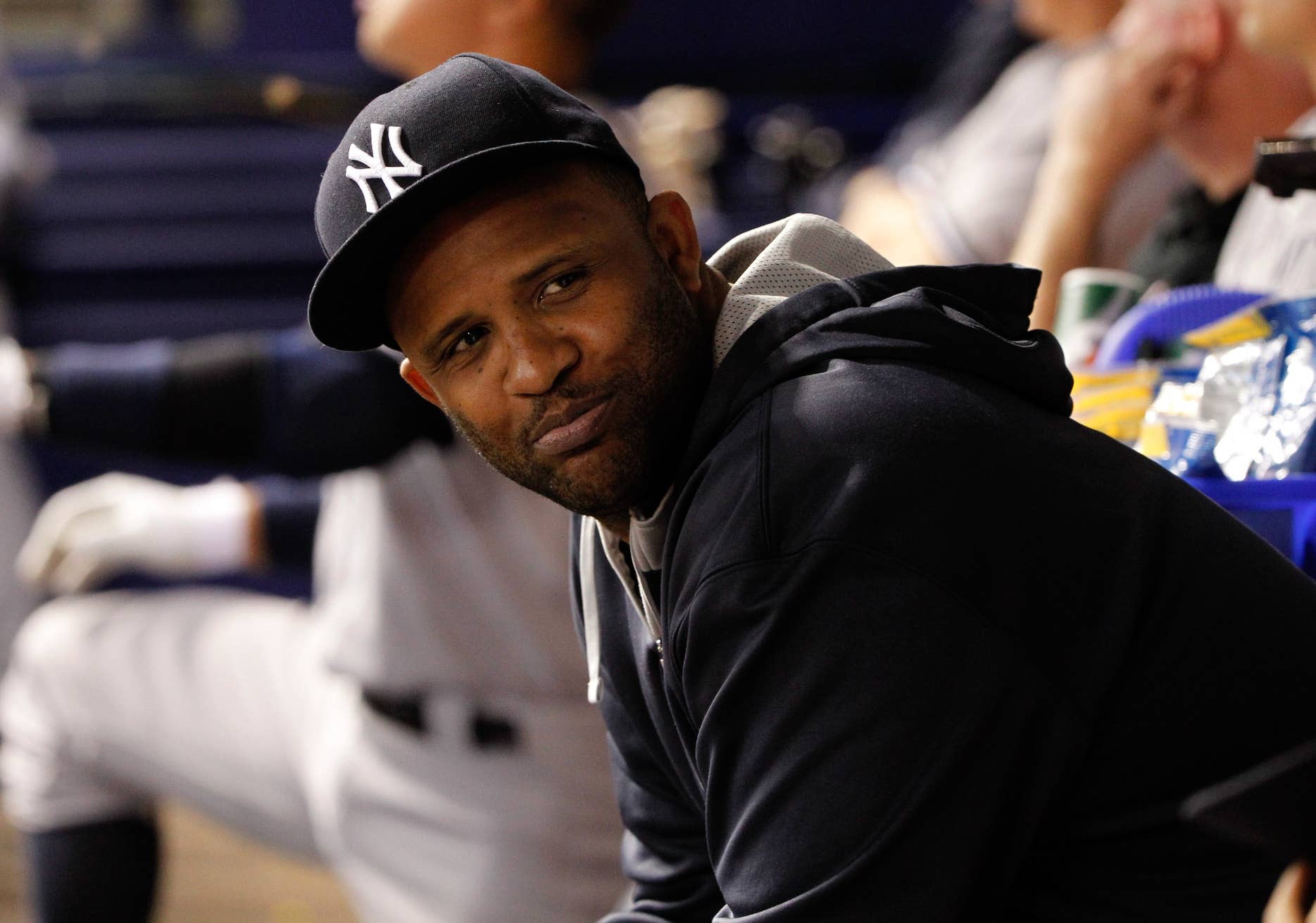 Yankees pitcher CC Sabathia thinks the trade dadline "sucks." Image via USA TODAY Sports/Kim Klement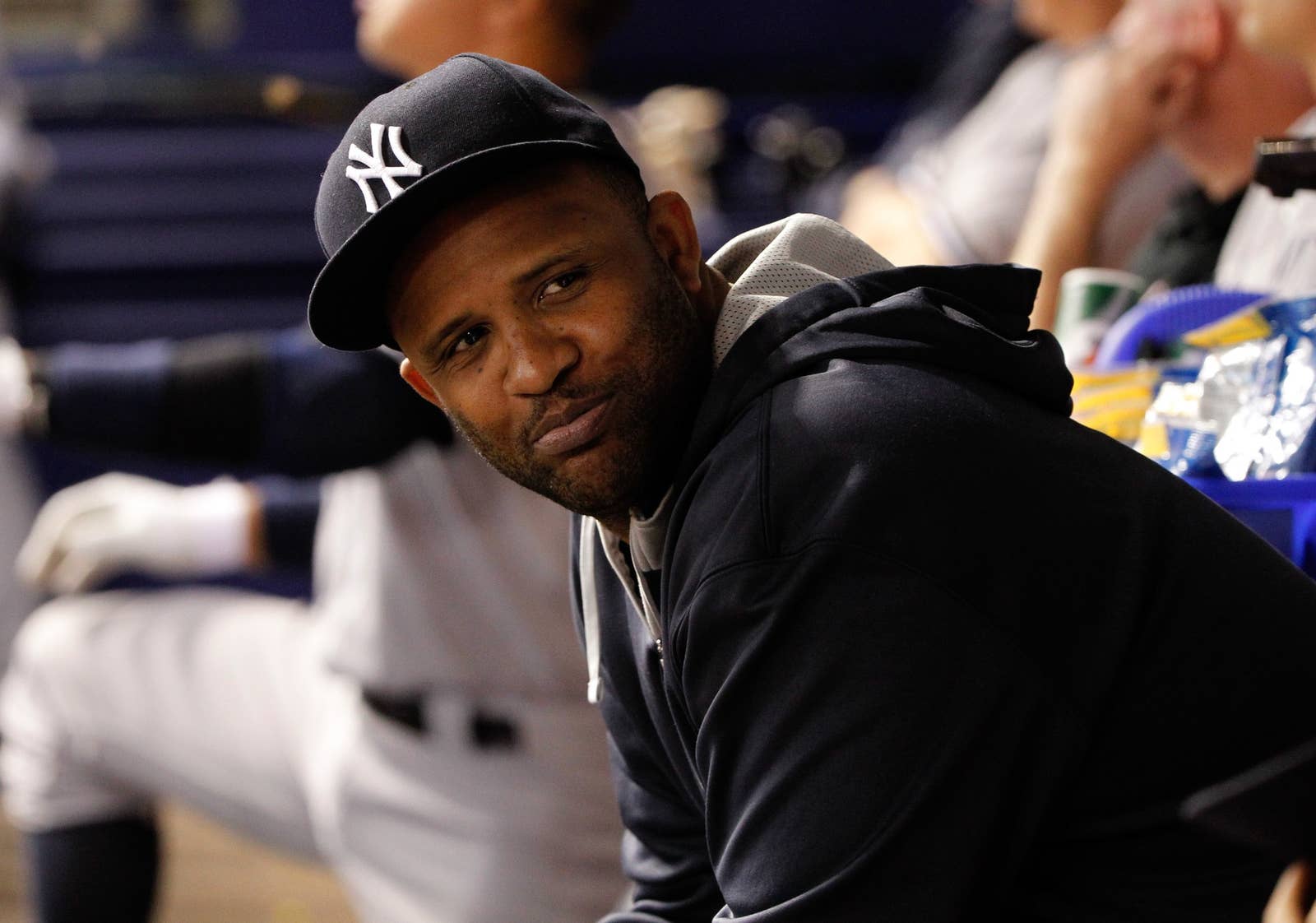 The craziest time on the baseball calendar is a whole lot of fun for fans—but mostly hell for the players, managers, executives, and journalists just trying to survive it.
The trade deadline will officially arrive at 4 p.m. ET Monday, marking an end to a wild week, month and maybe even season for everybody in and around MLB, from the players rumored to be on the block to the managers trying to massage their egos, from the executives looking to make the best deal possible to the journalists trying break a big scoop.
"Everybody knows what it is. It's a business. It sucks," Yankees pitcher CC Sabathia, who was traded from the Indians to the Brewers in a highly publicized deal back in July of 2008, tells Complex. 
But it's also produced a ton of great stories. Like that time Cliff Floyd refused to call his wife to tell her he'd been traded again after he was promised he wasn't going anywhere. Or when Ryan Dempster learned he was about to be traded from an assistant clubhouse manager. Or how breaking news at 6 a.m. after only three hours of sleep is business as usual for Ken Rosenthal. Here our some of our favorite crazy trade deadline stories, straight from the mouths of the players and reporters who lived them.  
---
Cliff Floyd is a MLB Network Studio Analyst and former outfielder who played 17 years in the bigs with seven teams. Floyd had the misfortune of being traded twice, from the Florida Marlins to the Montreal Expos to the Boston Red Sox, in a 19-day span during the 2002 season that tested his wife's patience. 
"It was crazy. When I got to Montreal from Florida, Frank Robinson, the Hall of Famer, was the manager. And I was like, 'Yo, Frank, everything's good, I came over here to win, I left a situation down in Florida that wasn't right for me.' And he's like, 'Look, everything is great.' My wife and I were staying at a hotel,  and finally we get tired of that. She's like, 'I want to be with you the whole time you're here and go through this whole shebang with you. But I need to be living in an apartment where I can cook and do my thing and blasé, blasé.' So I said cool. I go into Frank's office. Frank is sitting at his desk. I go in, like, 'Frank, look—wifey mad at me. She wants to move all this stuff, we've got it packed in the car. Let me know if I should keep this stuff packed in the car or is there a possibility before Aug. 1 I'm getting traded again.' He takes off his hat and puts it on the desk and goes, 'You tell the wifey to get her apartment, unpacks those bags, and, you know what? Get you a place because you ain't going nowhere.'  I get on the horn, call wifey up, like, 'Yo, unpack the boxes, do your thing, go the grocery store, get some food, I'll be home at 10. Let's have a great little dinner,  a little bottle of wine—cheers to the fact that I'll be here the rest of the time.'"
"No lie: This is before I get traded to Boston. I play a game—I don't know what happened in it—and after [former Expos general manager] Omar Minaya comes up to me like, 'Let me holla at you in Frank's office,' I ain't trippin' because Frank just told me before the game I'm good. It's Frank Robinson—he ain't trippin'. I get in there and Frank is shaking his head with his hat off. I go, 'Oh, snap.' Omar is like, 'Yo, we put you in a better situation.' I'm like, 'You're going to have to call my wife and explain to her.' Omar said, 'I ain't doing it.' I said, 'Frank, you said it—you doing it.' And Frank is like, 'Give me the damn phone.' And Frank called my wife and apologized for me being traded."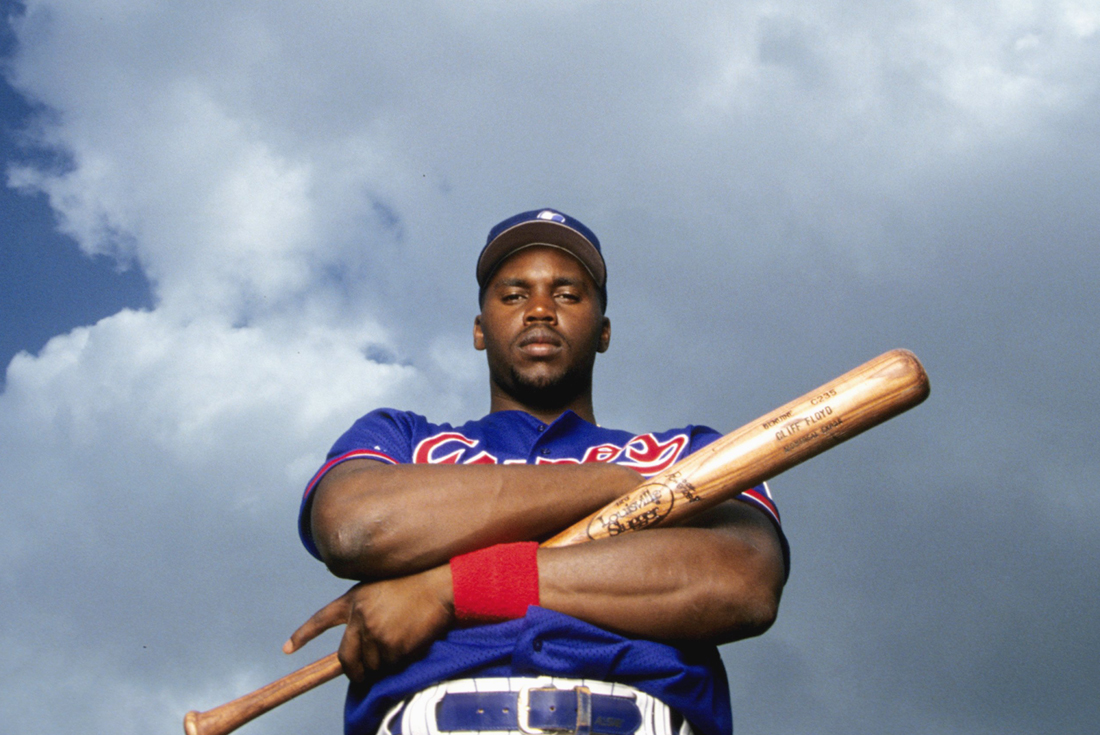 Ryan Dempsteris a MLB Network Studio Analyst and two-time All-Star, pitching over 16 seasons in the big leagues with the Cubs, Marlins and others. Dempster was traded three times in his career—once while he was in the minors. He remembers turning down a trade to the Yankees because of their no-facial-hair policy and finding out out he was getting shipped off to a new team from one of the assistant clubhouse managers.
"Both times I got traded was kind of crazy. The first time was before the deadline from Florida to Cincinnati [in 2002]. It was the All-Star break and I was up in Vancouver visiting my folks. I was going to get ready to fly to Chicago and one of the assistant clubhouse managers there called me up and said, 'Hey, dude, I think you're getting traded.' And I said why do you say that? And he said, 'We're making jerseys for some guys from the Reds.' So I called Larry Beinfest who was the general manager and I asked, 'Larry, am I getting traded? I've got my dad here, we're flying. I just want to know what I'm doing.' He said, 'No. No. You can get on the plane. You're not traded.' And I got off the plane in Chicago, a four-hour flight later, and I had like 20 messages—one of them was obviously from the Reds that I had been traded. I called up Larry and I said, 'Larry, what's going on?' He said, 'Oh yeah, we traded you to the Reds.' It was pretty crazy. I had to get on the plane the next day—I asked my dad, 'You want to go with me?' And he said, 'No way. I want to go to Wrigley Field!' He stayed in Chicago while I flew down to Houston.
"You want to talk about last-minute? I think it was three minutes before the actual trade deadline was done when I got traded to Texas in 2012. I was  in the offices by [Cubs' president of baseball operations] Theo [Epstein] and [Cubs' general manager] Jed [Hoyer]. And Theo kept coming into the room like, 'What about this team? You want to go there? What about this team?' I had full a no-trade [clause]. We were just kind of going back and forth and I would say no. And he's like, 'What about the Yankees?' I ask, 'Do I have to shave my beard?' 'Yeah.' I go 'No.' Finally he's like, 'How about Texas? Demp, you've got to make a decision.' I liked [the Rangers]—they were in first place. The next thing you know I got traded there. I think it was literally like three minutes [before the deadline] because Theo's like 'Can you say yes? Because we have to fax this into the league.'"
---
"Adam Dunn told me that when his name started turning up in trade rumors, his wife packed suitcases for the entire family and left them by the front door for four weeks."
---
Jon Heyman is a MLB Network Insider who has covered the game for years, with previous stops at Newsday, Sports Illustrated, and CBS Sports. He sends out way more texts than he receives around the deadline, oftentimes has to solve a puzzle before breaking a scoop, and sometimes just barely misses out on breaking a big one—like the Yoenis Cespedes trade last summer.  
"I think it was the day before [the 2013 deadline]. I was trying to find out who the Red Sox were getting. Somebody sent me two letters. It said 'PV.' I didn't know what that meant. I kept looking at it. I was trying to think of the initials. PV? Paul? Peter? V? Then it hit me: They got Peavy. He didn't want to take the time to say we got Jake Peavy. It's up to me. They don't want to waste time. I figured it out and guessed that that was what it meant. I was a little nervous to go on the air to say they got Jake Peavy, but I gave it a shot that that is what it meant.
"It's not really journalism. You're just looking for a hint here and there. You're just looking for a little piece of information and you quickly put it out and you try and check it with as many people. Last year, with [outfielder Yoenis] Cespedes, it was kind of like the Peavy thing—they gave me several hints. I was pretty sure that it meant the Mets were getting Cespedes [from Detroit] but I wasn't 100 percent so I didn't go with it. I don't remember what the joke was. The guy was having fun with me. So I said 'He's going to the Mets?" But the guy never agreed."
---
Manny Actais theSeattle Mariners' third base coach and former manager of the Nationals and Indians. While a skipper's duties often include playing amateur psychologist, Acta says the doctor is always on duty around the deadline.
"You have a lot of guys on the edge. It's really stressful. As a manager, it puts a little bit of a tax on you because a lot of guys don't know what's going on. Guys that are sometimes not even involved in trades talks think they are. The veteran guys of the team are always on edge—they think they're the next guy gone because of the rebuilding process.
"The weirdest one was in Toronto. I had to pull Austin Kearns off the field in the middle of the game because we had to trade him to the Yankees [in 2010]. And that was hard. They know what's going on. They come in and they give you a hug and they know they're gone. I did it with Kerry Wood too when he went over to the Yankees. As soon as you pull them out of the game, they know what's up.
"Forty-eight hours, 72 hours before, it's just hard. That's all you hear in the clubhouse—the rumors."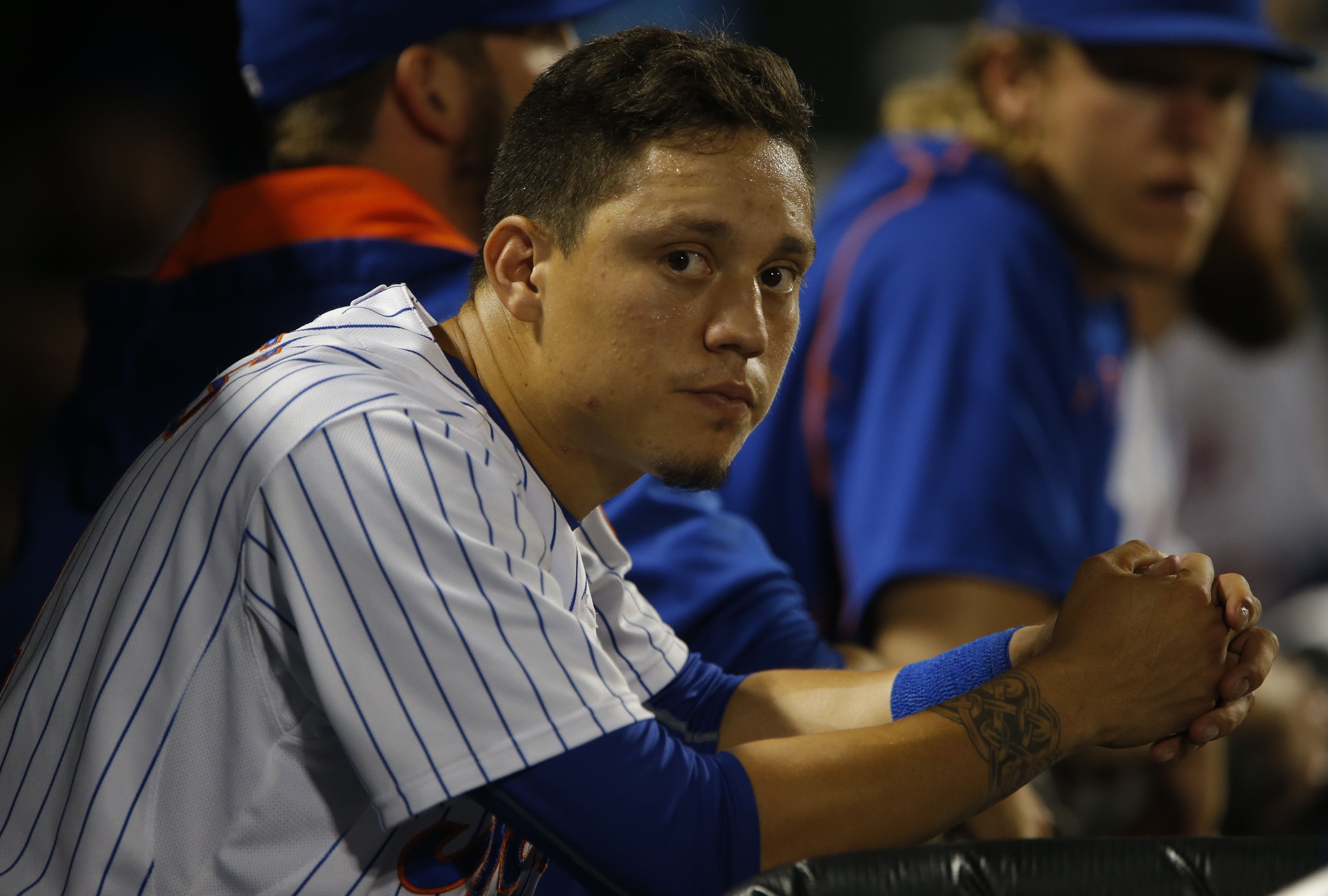 Joel Sherman is a MLB Network Insider and NY Post columnist who has covered baseball for over two decades, including a six-year stint as the Post's Yankees beat writer. Sherman broke the Mets' failed trade of infielder Wilmer Flores for Brewers outfielder Carlos Gomez on Twitter last year—with an important caveat. 
"I just took my longest summer vacation in 27 years with my 11-year-old twin boys in an attempt to gain some perspective in my life. On the plane home I bought the Internet and I got a sense the [Aroldis] Chapman trade was going down. From 20,000 feet. [Even after] all the perspective I had gained, on what should have been a day off, I started working on the Chapman thing—I started writing it from the baggage claim.
"In the air the woman next to me thinks I'm crazy because we hit a cloud patch and lose the Internet: and she's like, 'Did you lose a movie?' And I'm like, 'No, I didn't lose a movie!' The people who do this, you have this competitive zeal wanting to be involved in the big stories. When it's going down you want to be in on it. I could have taken the day. I was off. But there's no off. Once you're on, you're on.
"I was the one who put out that the [Wilmer Flores for Carlos Gomez trade last July] was done. But just to show how problematic everything is on Twitter, if you go back and check Twitter 30 seconds later—literally on the timeline it's 30 seconds—I wrote that the trade is done pending physical. But because I had written the first one saying 'Mets getting Gomez, Flores and Wheeler,' everyone ignored the second one which was 'pending physical.' As the night went along and I realized that the trade was falling apart because somebody had failed their physical, I was like well, of course—Zach Wheeler is in the trade and he just had Tommy John surgery. But then I had talked to the Milwaukee people and they were like, we made the trade, we know he had Tommy John surgery. Then as it went along it was like, oh, the Mets' [physical] failed Gomez."
---
Ken Rosenthalis a MLB Network Insider, FoxSports.com's Senior Baseball Writer, and a contributor to Fox Sports Baseball Game of the Week coverage. He remembers the trade deadline misses, rather than the hits, and says it doesn't matter what hour of the day it is—you're always plugged in.
"I don't really remember because they all run together. But I always remember mistakes and losses. It might have been my first deadline here and I knew that the Padres were trading a reliever to the Rangers. The Padres had two good relievers that year: Heath Bell and Mike Adams. I thought it was Heath Bell [going to Texas] because of a text I got that was revealing, but I interpreted it wrong. I went on the network and said they're getting Heath Bell and I was wrong. Within four or five minutes, I could've corrected it. And nobody here cared, which kind of bothered me a little bit. It really bothered me to be wrong, even for a couple of minutes. I was kicking myself the whole time.
"In general, it is a crazy period. There's not a lot of sleep. I'll be making calls at 3 in the morning to West Coast teams. [Monday], I got texts overnight. I had it on silent, but I woke up at 6 to go the bathroom, saw these texts, and was like, oh, I got something. I put it on Twitter and went back to sleep."
---
"I'm like, 'You're going to have to call my wife and explain to her....' And Frank is like, 'Give me the damn phone.' And Frank called my wife and apologized for me being traded."
---
Sean Caseyis a MLB Network Studio Analyst and a former three-time All-Star first baseman with the Reds. Casey spent the first half of the 2006 season with the last-place Pirates, and just as he was closing on a house in his hometown, he got word that he was going to be traded.
"At the deadline you're always on the edge a little bit. In '06 [former Pirates general manager] Dave Littlefield called me in two days before and told me, 'We're going to trade you, just so you know.' He didn't know where I was going to get traded to, but he said you're probably getting traded. And I had read a bunch of rumors: I was going to Oakland, going to Anaheim. I was reading all the stuff. I rarely ever read or watched TV while I was playing. I didn't want the negative vibes, but this was the one time where I found myself reading everything online. Everything was West Coast [teams] and I was like, 'Really?!?' My wife said if you go out west, we're not coming with you—we had three little kids at the time. I'm like, oh man, this is getting even worse.
"So the deadline comes and the phone rings. I answer it and it's Dave Littlefield. He says we traded you to Detroit. And then the wheels start spinning: OK, Detroit. I grew up a huge Pirates fan—[former Pittsburgh manager] Jim Leyland is the [Tigers] manager, [former Pittsburgh outfielder] Andy Van Slyke is the first base coach, [former Pirates coach] Gene Lamont is the third base coach. And they were in first place. We had just played them in Pittsburgh, so I knew they were one of the best teams in the game. And it was Detroit, not that far from Pittsburgh. So I tell my wife and she was excited, and I tell my father-in-law because he's from Detroit and he's so excited. But we had just decided to move to Pittsburgh like a week earlier. We were closing on a house that day! So we literally had a 4-year-old, a 3-year-old and a 1-year-old. And Jim Leyland calls and says, 'Hey Case, we're excited to have you. Can you meet us down in Tampa tonight?' And I'm like, 'Yeah I can be there, no doubt about it.' I hang up the phone and then I realize I'm closing on a house and the wife has three little kids. I'm like, 'Good luck, honey, I gotta go. Jim Leyland just asked me to be in Tampa tonight.' My wife closed on the house in Pittsburgh that we still have to this day.
"It was probably the only time in my career I was trying to follow my name in the rumors and trade talks. What's weird about going out there and playing every day, those rumors start early, if not in June then July. Guys would start chirping like 'Where do you think you're going.' You start kind of going back and forth. Or guys would say, 'Hey, man. I see you're going to Anaheim next week.' 'Really, where did you see that?!? What else do you have?'"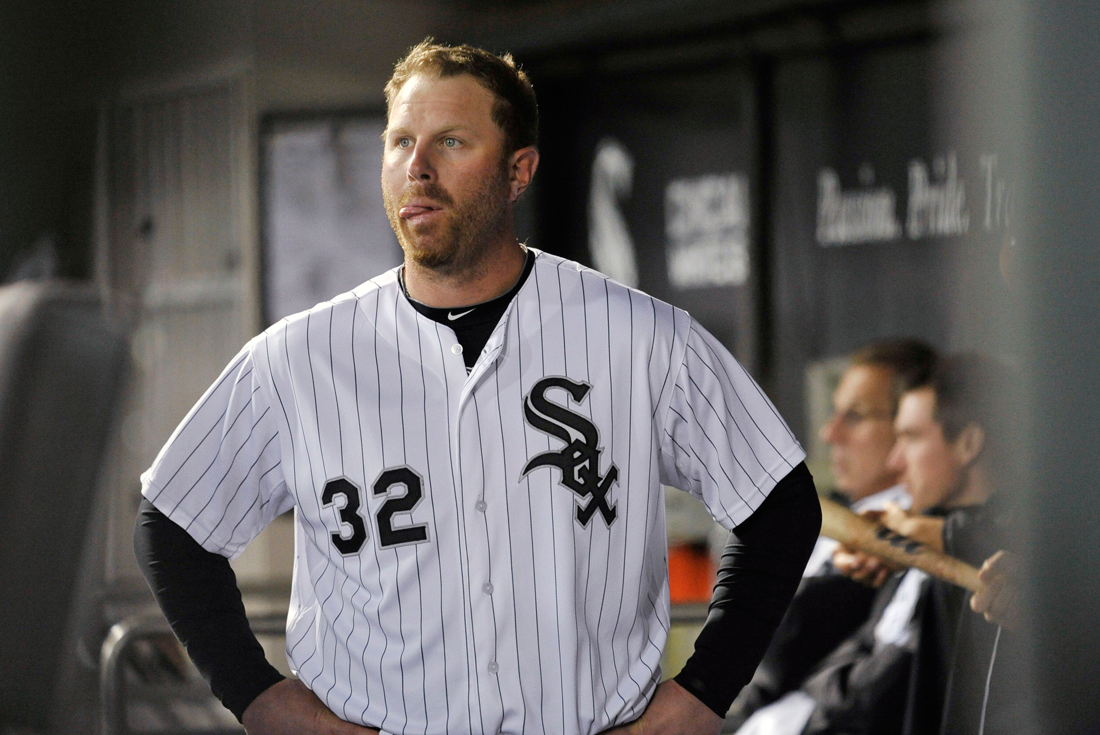 Jayson Stark is an ESPN Senior Writer who has covered baseball since 1979, first with the Philadelphia Inquirer before moving over to the Worldwide Leader in 2000. He also appears on Baseball Tonight and ESPN Radio and broke last year's Rangers' trade for All-Star pitcher Cole Hamels from the middle of a cornfield.
"Last year, I was on the Cole Hamels trail and I had to drive to Bristol [Connecticut, home of ESPN]. I touched base with three sources and they all said nothing's going to happen tonight. So I said great, it's safe to drive to Bristol. Two hours into it. I got a text, looked down, and said, 'Oh, my God.' The next exit, I got off and was literally in the middle of this corn field. I wound up driving down this dirt road so I could stop and look at the text. Basically it said this trade is bound to happen. I called the ESPN desk and called it in and then got back in the car and realized I never tweeted it. So I pull over to the side of the road again and tweeted it and then I get back on the highway and you know how your phone starts buzzing or lighting up every time somebody retweets you? There were like 200 retweets in the next 30 seconds. I was just like, 'I need to get off.' I was driving down a two-lane road in Connecticut, trying to get to Bristol, trying to text people to get more details and reading all these tweets and retweets, it was madness. Then when I got to Bristol, [ESPN was] like, we've got to get you on the air. I ran up to my hotel room, threw a suit on and walked onto the SportsCenter set, did that, then walked onto the Baseball Tonight set in the middle of the show. It was insane. I don't even know if that was the most insane.
"I had a source who called me and said, 'Hey, there's a three-team deal cooking and I know because team X is calling around looking for a third team to put one more piece in place.' So I knew this was happening. It involved a really marquee team with a really big name GM: I'm not just going to throw out there whatever I hear. So I emailed the GM and he wrote me back and said, 'No, that's totally false.' I said the source is really good on this and this makes sense and here's why. He said, 'No that's not happening.' But this was too credible and it's late, though. It's freaking like 12:30 at night. All I could do is email and hope people would get back to me—I slept with the phone by my bed and every couple of hours, if I'd get an email, I would get up. I emailed this G.M. back and it's 3:30 in the morning and said, 'I'm hearing this from too many places. I know there's something to it.' At like 8 o'clock the next morning he wrote me and said, 'Ok, you're mostly right—here's where you're not.' So it went from totally false to mostly right to six hours later it happened.
"This is what you deal with, all the time. Adam Dunn told me that when his name started turning up in trade rumors, his wife packed suitcases for the entire family and left them by the front door for four weeks!"