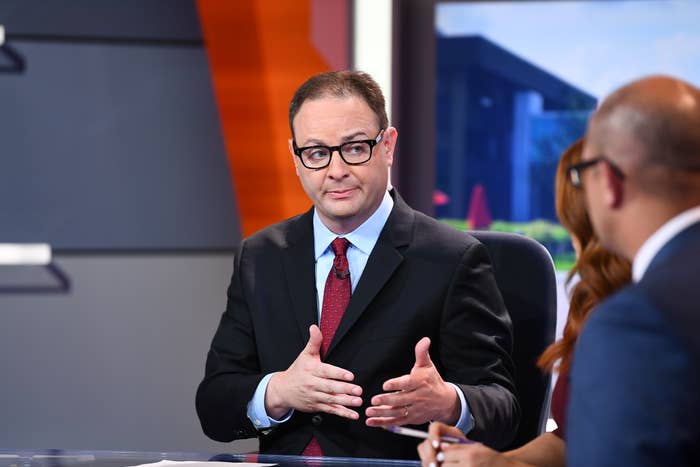 When you've got as many sources as Adrian Wojnarowski has and you are the preeminent newsbreaker of all things NBA, one cell phone isn't going to cut it. But the idea of carrying two iPhones from different carriers? He has his ESPN colleague Adam Schefter to thank for that.
"Schefter taught me a little trick that I had never thought of which was have your second phone with a different carrier," says Woj. "Have two different carriers and the text messages come in on the same number because sometimes if you're in a bad area it won't come in on one carrier but a text will come in on another. I'm actually fearful because I've lost some [texts] before where people sent things and sometimes it gets jammed up. I've learned a lot from him, but that's a tangible one."
Woj is never not working, and that's the way he likes. He's almost always using his phone to call, email, or text a connect and either catch up or verify some info. But he'll actually be holstering his iPhones a decent amount this week when he joins Bobby Marks, Jonathan Givony, and Mike Schmitz on the Worldwide Leader in Sports' coverage of the NBA Draft Lottery and Combine from Chicago.
Having covered the Association for decades, Woj has been to plenty of draft combines before. But he's never had a week leading up to the two-day player evaluation like this where you can catch him covering the NBA Draft Lottery (7:30 pm ET, ESPN) before the NBA Draft Combine (3 pm ET, Thursday and Friday, ESPN2). You can also watch Woj on a special second screen experience of Full Court Press during Game 2 of the Eastern Conference Finals (8:30 pm ET, ESPN2).
We caught up with the godfather of sources to talk about how his week in Chicago will shape his reporting for June's NBA Draft and July free agency, his preferred way of communicating with GMs and execs around the league, and how many contacts he has in his phones.
(This interview has been edited and condensed for clarity.)
The NBA Draft Combine isn't the entity that the NFL Combine is, but it's evolved over the years. So talk about the evolution. It's not quite a tent pole for the NBA, but definitely becoming a bigger deal.
I think the hope is it will be going forward. It's sort of also the unofficial beginning of free agency and the trades that you often see prior to the draft and during because you have all the GMs here. And part of our focus is going to be acknowledging that and reporting, and not just in a vacuum because everybody's draft is in context of what they have coming a week later in free agency, so decisions are made with that in mind. Julius Randle is going to be in and on the set with us and talk about his free agency. We'll be getting GMs on Thursday and Friday on the set with us and talking about team building. Not just the draft but free agent questions and coaching changes that are going on and talking with them on the directions and decisions they have made and have to make. We want to make it more of a news event. It will feel more NBA centric than college centric.
So your duties are going to be talking to guys, being on camera, conducting interviews, but also breaking news as much news can come out of this that you can put out there immediately.
Yeah, there's certainly coaching searches, there's a general manager search going on in Detroit. I've been reporting on these openings most days, sometimes multiple times a day so that'll certainly be part of it. And you're having players in the combine making decisions about staying in the draft or going back to school. You've got player options coming up and teams that have team options on players. There's a lot of news to drive beyond the conversation and analysis of what's going on on the floor. We're looking to build it out as a news event as opposed to just who's playing on the court. But you think back to last year and Kyle Kuzma had his coming out at the combine.
Is this the best face-to-face time with GMs and execs, all the decision makers that you rely upon for your reporting and sourcing, before the NBA Draft?
The major player agencies stagger their workouts, mostly in Los Angeles, at the end of May and I'll go to that, too. And you'll see all the same executives. That's where you're going to see the players not participating in the combine working out in a controlled environment. That's where you'll see the Collin Sextons. DeAndre Ayton, if he works out, that's where he'd do it. So teams will all be there. That's their one look at them. I'll get face time with them there, but this is a great time to connect face-to-face. You're always talking with these executives—talking, texting—but it's a good place to have dinner, grab breakfast, grab coffee, do the same with agents. This is a great week for me to get facetime. This is a big week for what I do.
"The draft is always important, but you don't have a lot of teams with a lot of salary cap space this summer so you may see less significant movement this summer. Although when you have LeBron as a free agent, when you have Paul George as a free agent, those are impactful. Free agency is always different when LeBron is involved."
To me, I'm more of a phone person. After one or two text messages, I like to pick the phone up. I try to never lose that contact. While texting and emailing is useful, nothing beats getting on the phone with somebody and, of course, physically being with them at the same place.
You've been covering the NBA for years, did you ever imagine the NBA Combine would become something that would warrant two days of coverage?
Everything about the league has become bigger, especially beyond the obvious like playoffs and the games themselves. The combine, free agency, summer league…this year you're going to have all 30 teams at Vegas...the trade deadline. The draft is always important, but you don't have a lot of teams with a lot of salary cap space this summer so you may see less significant movement this summer. Although when you have LeBron [James] as a free agent, when you have Paul George as a free agent, those are impactful. Free agency is always different when LeBron is involved. But I think it can get even bigger. Having Givony and Schmitz and their level of detail and insight, nobody sees more players than them. They probably see more games than GMs do. They're chronicling players in Europe from early ages. The footage they have of Kristaps Porzingis when he had braids, that's when they were scouting him. That's what makes them so amazing. They've seen the evolution of guys. They're just not coming in and watching a guy for one or two days and making a broad generalization. I don't know any two people more committed and devoted to their craft in any walk of life than those two.
Cristina Daglas, our NBA editor, has been at the forefront of incorporating our group into a new way of executing the draft combine. As she got to know our group and its strengths, she saw a way to transform the reporting, the information, the analysis into a show that more reflects the urgency of the NBA calendar. She did a pretty incredible job of helping to put the right people in the right positions. "Let's use our relationships to get GMs and coaches and players on the site's set, and let's get them answering questions about their teams and plans and also tell some stories." She moved that line of thinking up the ladder to the TV folks who put into action. I think viewers will feel really engaged in the show.
Do you make any new connections at the NBA Draft Combine or is it more just a catching up situation with all these guys and the people you talk to on a regular basis?
You're always getting to know people better and always forging relationships and building off of them. It's a 365 day a year proposition. You work at it every day. I just really like the people in this league—I like the GMs, I like coaches, I like the players, I like the agents, I like them. It never feels like work. I like talking about what's going on. I always feel like I'm learning something from these guys. I never feel like it's transactional. I like to feel like I have like 30-40-50 conversations that have nothing to do with a story breaking. Now on 51st a story might be breaking, but that's the fun part of this. I love it. This is a fun week for me.
What's the No. 1 piece of information you're looking to gather while in Chicago or are you trying to get as much info as possible?
It's so much easier after the lottery comes out Tuesday night, to get a sense where different teams value the players in the lottery vs. positionally. There are some really good point guards in this lottery. And what teams might be willing to trade out. Phoenix will be an interesting team if they don't get No. 1 or 2. They want to get better with veterans. [GM] Ryan McDonough has said that's their goal. To be really active in the trade market and free agency. Let's say they're at No. 3 or 4. Could that pick fetch them a big trade? Just things hypothetically will start to come out once the lottery is done. Everybody knows where they are and now trade talks start to begin and teams exchange ideas. The Clippers will be interesting with two picks in the lottery. Can they package two picks to move up?
This is kind of the unofficial tip of NBA Draft rumor mill season?
It is. You have executives are all here together. They're talking. The agents are talking with teams. You just start to get conversations sparked. What's interesting with trade talks, some of them can be a continuation where teams have been talking for a year, 18 months about potential deals. Sometimes one side isn't quite ready yet and sometimes they pick up where they left off. So conversations I may have been aware of at the trade deadline may pick up here.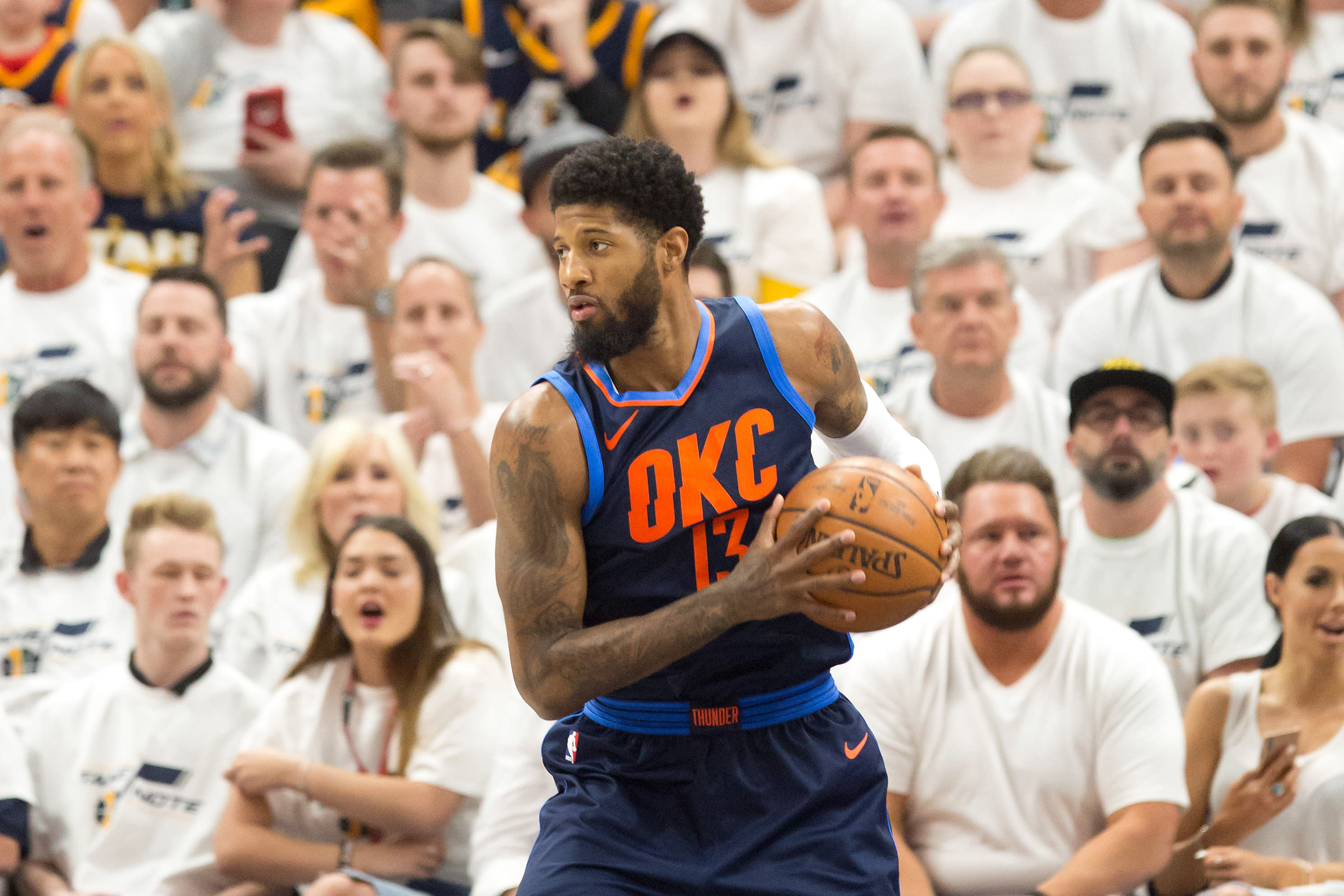 What's the biggest scoop you've gotten from covering the combine? Do you remember one that was really noteworthy?
I don't know if one sticks out. I would just say that it tends to be the time of the year where the coaching searches, GM searches tend to be the most newsworthy items that come out of the week. It hasn't always been something out of the combine itself. As teams start to get access to the players and put them through physicals, at times you'll see players flagged where there might be a particular things that's looked at closer. May not stop a player from being drafted, but something comes out of it that impacts either a player's draft status or how teams view him. That's always an interesting game of cat and mouse between the agents and the teams. Like what players are willing to take physicals with what teams and what players are willing to interview with what teams. We've seen through the years teams in the lottery who aren't seen as destinations or well run organizations and there are times where agents don't want their players to go work out for them. They can't stop a team from drafting their player, but they can limit some of the information and make it a little harder to select a player they haven't gotten as much access as another team. That game is always going on this time of the year.
Is the plan come draft night to tweet out the selections before Adam Silver announces them?
We haven't talked a lot about the draft. I think how we're covering the draft and how it's going to look, as far as I know, nothing's changed. But we've been focused on the combine and the lottery and I know we'll start getting into those conversations after that. But draft night is always huge for news and trades. To me, the bigger thing on draft night has always been the trades and deals. You look back at the draft night deals, Portland moving up to get Zach Collins and Utah moving up to get Donovan Mitchell, were obviously impactful. And prior to the daft, the [Markelle] Fultz, [Jayson] Tatum Boston-Philly trade. That's always more interesting to me than the picks, but it's all part of that night and it's taken on a life of its own over the years.
One hundred percent. I'll ask you this one question before we let you go: Approximately how many contacts do you think have in your phones?
I don't know. It's a good question. I wouldn't even know how to count them. There's a few. But a lot of them are college friends, family. They're not all sources. I'm sure I'll be calling on most of them between now and the end of July. They'll all get a workout. It would be interesting to count them all up.