Is the NBA's Next Generation Of Stars Taking Over?
There's been a revolution with the NBA's youth and it seems like the torch is being passed. From Tatum to Doncic to Morant, the next generation is here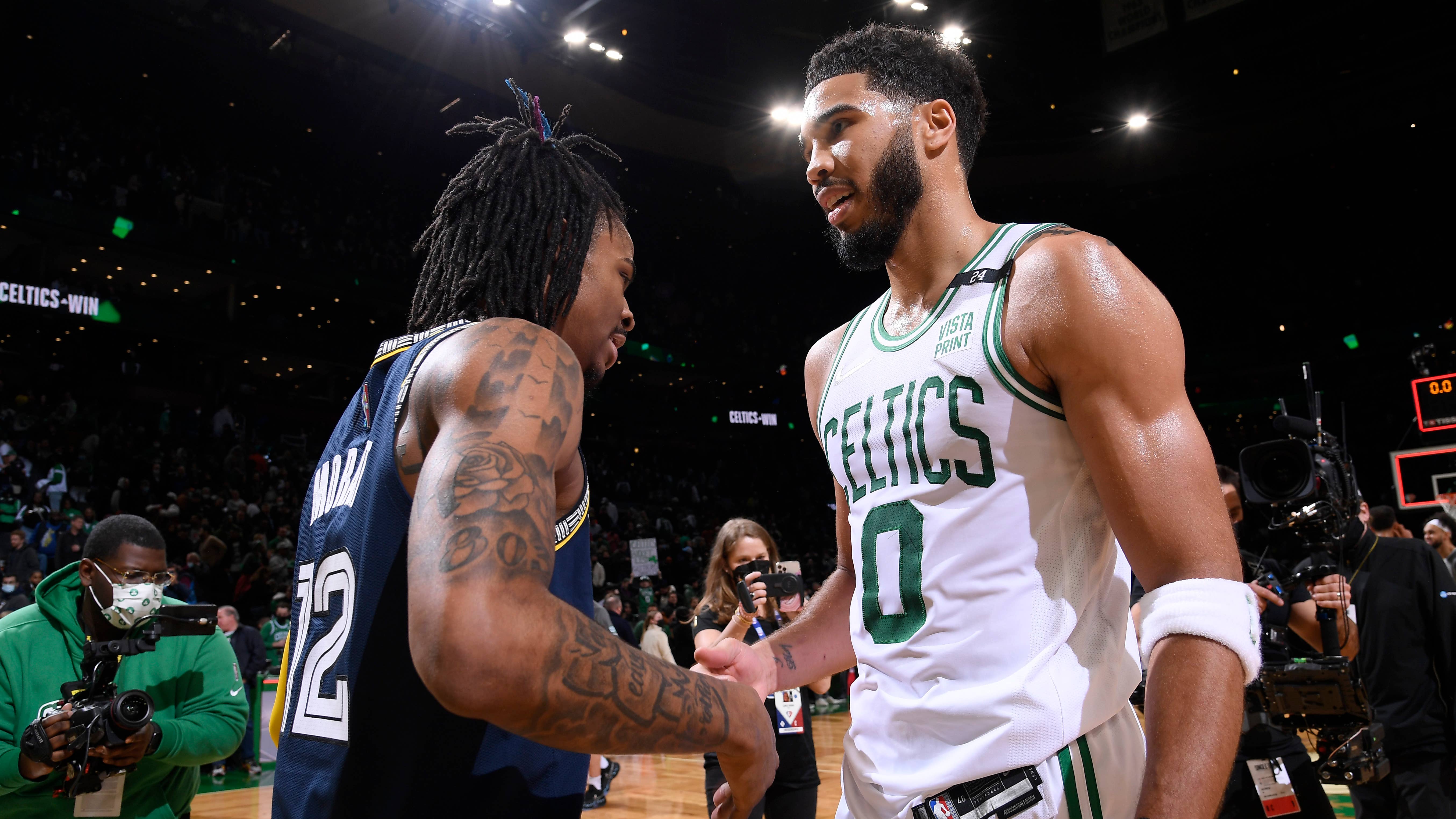 Getty
Image via Getty/Brian Babineaux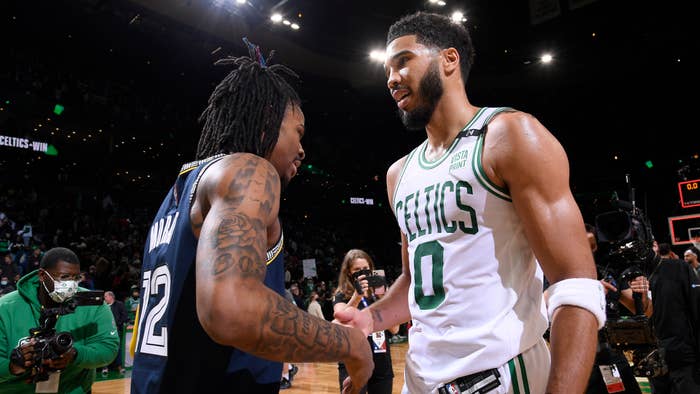 When the celebrated draft Class of 2003 (featuring LeBron James, Carmelo Anthony, Chris Bosh, and Dwyane Wade) entered the NBA, they started at the bottom. The league already had established alphas at the top of the pecking order. In the early 2000s, the NBA was dominated by the likes of Allen Iverson, Shaquille O'Neal, Kobe Bryant, Steve Nash, and Tracy McGrady.
But sports fans have seen time and time again that 'Father Time is undefeated.' As Marcus Aurelius once put it in Meditations: "Everything is only for a day, both that which remembers and that which is remembered."
Naturally, power in the NBA was, over time, handed down to the next generation. We're at another turning point; the torch is being passed again.
The familiar faces who have dominated the league since the turn of the millenium have either recently retired (Tim Duncan, Kobe, Paul Pierce) or will head in that direction soon (LeBron, Carmelo, and Chris Paul). It's always sad to see stars age out of their athletic prime. At the same time, however, our emotions are mixed—we are privy to the rise of a new fleet of superstars. 
The NBA is rich in youthful talent and the 2022 NBA playoffs have proved that the future is actually the now. We've identified two groups emerging in this wave: (1) the 'already heres' (i.e., those who are already going toe-to-toe with the established alphas); and (2) the 'next ups.'
Already Heres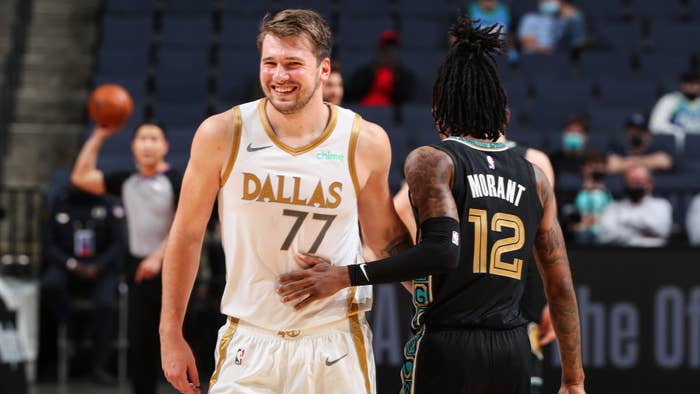 Jayson Tatum headlines the first group. Though Tatum recently turned 24, it feels like he's been in the NBA for a decade. We've watched Tatum mature—gradually accumulating accomplishments, facial hair, and tattoos—before our eyes.
As a rookie, Tatum squared off with LeBron in a memorable seven-game Eastern Conference Finals battle…and he didn't blink. Tatum made the All-Star Game in his third year and has improved year-over-year. The former Duke phenom has proven himself as one of the league's most dynamic weapons, leading the NBA in plus-minus this season.
He's not just an exceptional scorer. He's also revered for his team-focused attitude and balance between competitiveness and sportsmanship. He's developed into one of the best two-way players in the NBA.
During his current playoff run, he's sent home arguably the two best players in the NBA in Kevin Durant and Giannis Antentokounmpo. While Tatum squared off with an older star in the East, another 'already here' youngster did the same out West. Ja Morant—just 22 years old—took on Steph Curry and the Golden State Warriors.
Morant had his fair share of critics when he entered the draft—he is, after all, quite thin at 174 pounds; and his jumper was not always consistent. But those negative voices have fallen silent. Few would now debate Morant's greatness, as he is perhaps the most electrifying player in the NBA today. We're already looking at one of the explosive and athletic point guards to ever play the game, putting himself up there with the likes of Derrick Rose and Russell Westbrook. 
Morant's points per game total in his three years has increased from 17.8 to 19.1 to 27.4, and he shot a career-best 49.3% from the field this season despite drawing increased attention from opponents. Morant doesn't shy away from big moments—he wants the rock in his hands—and he has Memphis fans dreaming of a small-market, built-from-the-ground-up championship a la Milwaukee in 2021.
Luka Doncic is the final young star in our 'already here' category. Doncic embodies versatility. No other NBA player has ever racked up at least 20 triple-doubles by age 21. The Mavs guard averaged 28.4 PPG, 9.1 RPG, and 8.7 APG this season, and he's even willed his Dallas team into the Western Conference Finals – past a Phoenix team that was heavily favored. Of everyone mentioned in this piece, Doncic is likely the favorite to bring home MVP honors and it could happen as early as next season. 
Mark Cuban loves investments. He made one of the best of his life when his team added Luka. Now, it's time to give him some more starpower and see where he can take you. 
Next Ups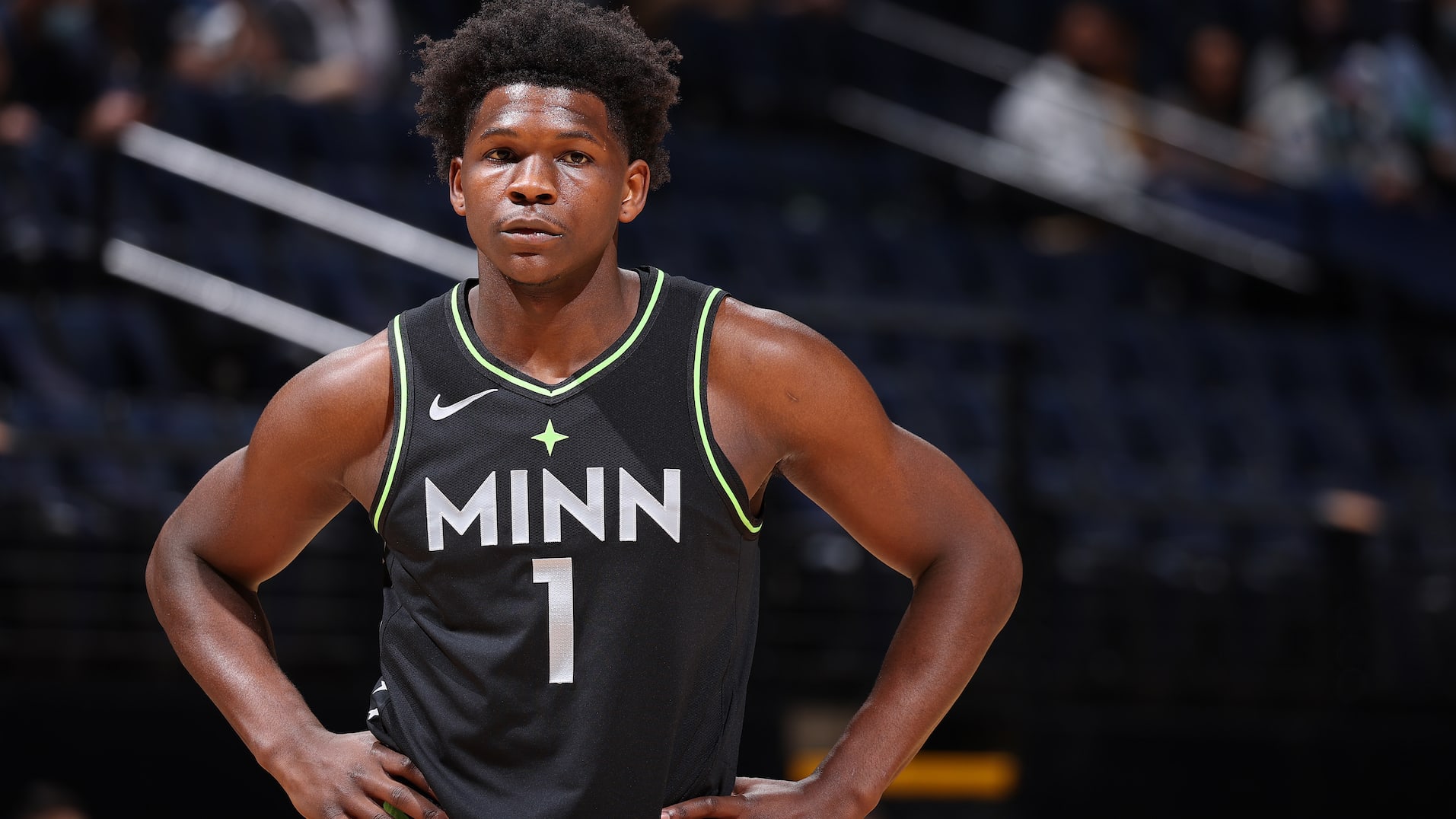 Tatum, Morant, and Doncic will have company in their class of stars. Though there are a handful of candidates vying for similar ascendance, we have our eye specifically on two players who should enter the next echelon soon.
LaMelo Ball has been in the limelight for years thanks to his dad's gargantuan personality and the fame of his brother, Lonzo. Yet LaMelo, who now stars for the Charlotte Hornets, has overshadowed both of them. He is the true Big Baller.
The 20-year-old won Rookie of the Year in 2021 and made his first All-Star Game this season. He was only ranked No. 21 in his high school class by ESPN, but he has soared to the top of his age group. Charlotte will need to get LaMelo help to contend with the Beasts of the East, but we expect a Dallas-like surge from the Hornets in the coming years.
We can also expect Anthony Edwards of the Minnesota Timberwolves to take the next step in his career. Edwards, Karl-Anthony Towns, D'Angelo Russell & company put up a valiant fight against the Grizzlies in the playoffs, and the 2020 No. 1 overall pick showed considerable improvements in his sophomore season. Edwards is an explosive athlete, and we've watched him develop into a more efficient, refined scorer. At just 20 years old, he scored 36 points in his playoff debut, leading his team to victory against Memphis in Game 1. The future is bright for Ant-Man and it's scary to think about what his ceiling might look like. 
Though we can't pinpoint when the power will be fully passed to the next generation—LeBron and CP3 clearly still have some gas in the tank—we know the transition is in progress. Let's appreciate the stars who have given us so many good memories while also celebrating the rise of the young bloods.