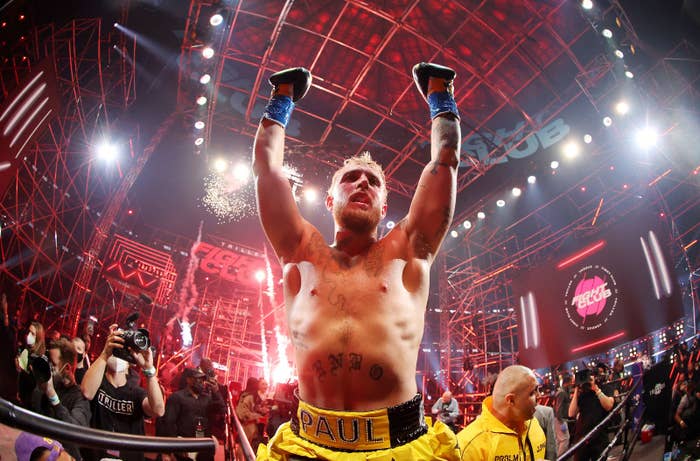 If you didn't know, Jake Paul is sort of taking over boxing. While it's unconventional and not the norm for the sport, he's clearly making an impact when he fights. Just look at the PPV numbers for his latest fight with Askren. Paul reportedly pulled in over $60 million, FWIW. So, at this point, it's impossible to ignore the impact he's having on the sport. 
The 24-year-old has become a cultural phenomenon. He's not just a YouTuber anymore—he's also an actor, rapper, and rising star in the boxing world. Paul had his first foray in the ring over three years ago and is now a name in the fight scene. It's clear he is not to be slept on.
Let's recount his rise to boxing respect.
February 2018: The Initial Fight
January 2020: Paul Goes Pro
June 2020: Hospitalized by Ryan Garcia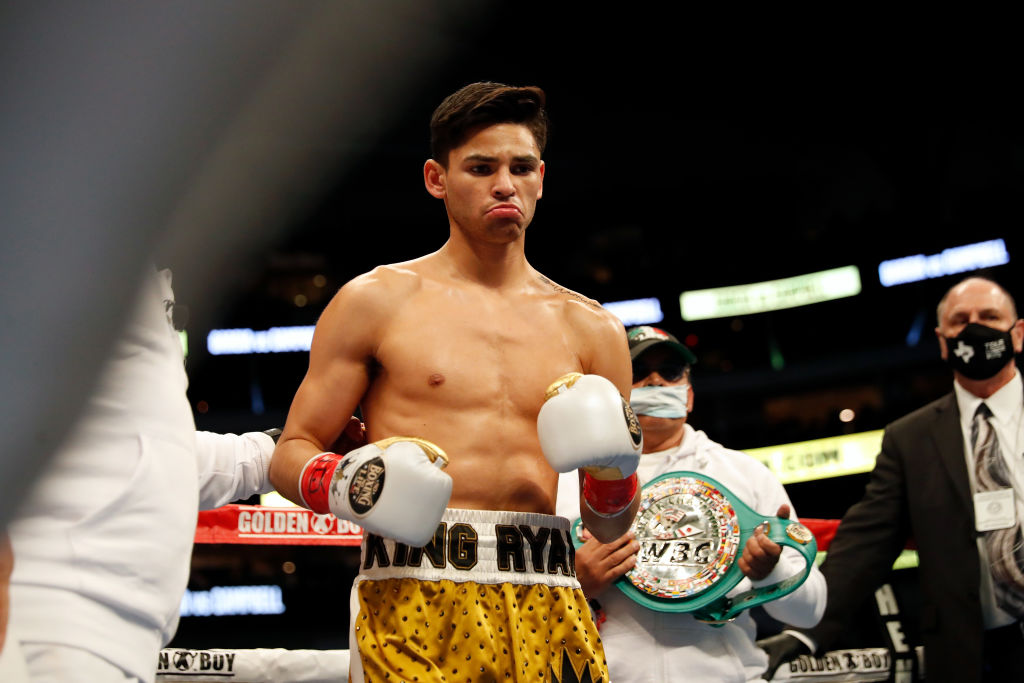 July 2020: The Infamous Nate Robinson Knockout
After the Robinson fight, Paul was getting challenged left and right. Everyone wanted a piece of the hype.
One of those challenges came from an MMA legend, the former Bellator and ONE champion Ben Askren. In December 2020, Askren was tabbed as Paul's next opponent. 
Many thought Askren would come out on top—though he's 36. UFC boss Dana White even said he'd wager $1 million on Askren. Paul, confident of victory, was more than happy to accept that bet.
His self-assuredness proved warranted as they dueled in Atlanta. Paul absolutely cruised to victory via first-round TKO, knocking Askren onto his back and sending him into a spiral of dizziness. Paul improved to 3-0 as a pro and took down his first real, legitimate fighter.
"I told y'all I was gonna do it in the first-round," Paul said. "I told y'all I'm a real fighter. I don't know how many times I've gotta prove myself that this is for real."
It was an emotional fight for Paul, whose security guard, Shadow, had died 10 days prior.
The fight reportedly generated 1.5 million pay-per-view buys, which manifested in a huge payday for Paul: $75 million. Though his fight purse was less than $1 million, the YouTuber is cashing out in a huge way because of his transition into boxing.
Nonetheless, he recently said he's not fighting to make money, but because he loves it.
So...who's got next? A few names are in the mix: Andrade; Conor McGregor's training partner, Dillion Danis; and even Tommy Fury.