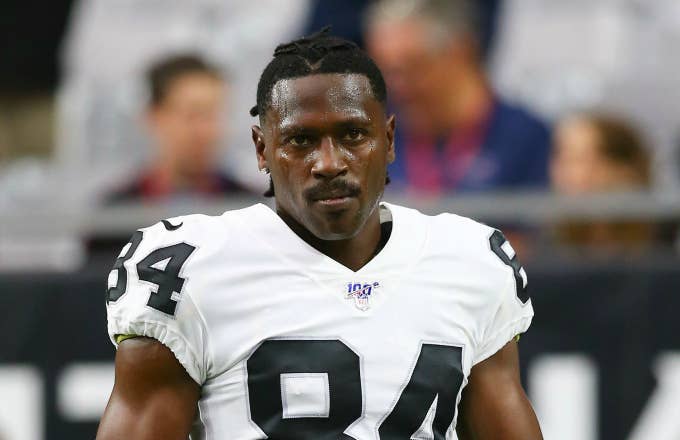 The announcement on Saturday morning sent shockwaves through the NFL: the Oakland Raiders had released star receiver Antonio Brown. 
AB is one of the most gifted offensive players in the league—once a sixth-round pick out of Central Michigan, he's blossomed into an unstoppable weapon, making six straight Pro Bowls. And it's clear that, despite being 31 years old, he still has plenty left in the tank to contribute on the field. Last season, while splitting targets with receiver JuJu Smith-Schuster and RB1 James Conner, Brown racked up 104 catches for 1,297 yards and a career-high 15 touchdowns. In his last game of the season, he had two touchdowns and 185 receiving yards. He looked as capable as he ever has.
And yet, Antonio Brown is—as of September 7, 2019—a free agent. Life comes at you fast.
Ultimately, his off-the-field antics and distracting personality have fueled his rapid demise. After acquiring him in April, Mike Mayock and Jon Gruden were fed up by September. Brown's release from the Raiders marked the culmination of an insane few months for the troubled star. 
While we wait to see what's next in his career—is he about to go off for 1,000 yards with Tom Brady, or maybe give even more Super Bowl hope to Cowboys fans?—let's all relive the almost-too-crazy-to-believe Antonio Brown Drama with a timeline of his chaotic and classic 2019.
February 12, 2019: Antonio Brown Publicly Asks Steelers to Trade Him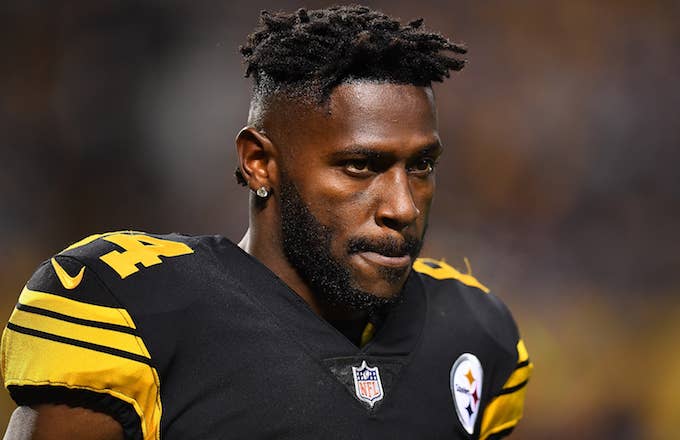 The end of the 2018 season was tumultuous. Brown got into a tiff with QB Ben Roethlisberger, then missed practices, and Mike Tomlin benched him for Week 17 against the Bengals. It was clear something was off in the player-team relationship, which seemed irreparable. In February, Brown ominously tweeted a thank you to Steelers fans, saying it was "time to move on and forward." He spent the first nine years of his career in the black and yellow and seven times eclipsed 1,000 yards.
March 1, 2019: AB Spills the Tea on 'The Shop'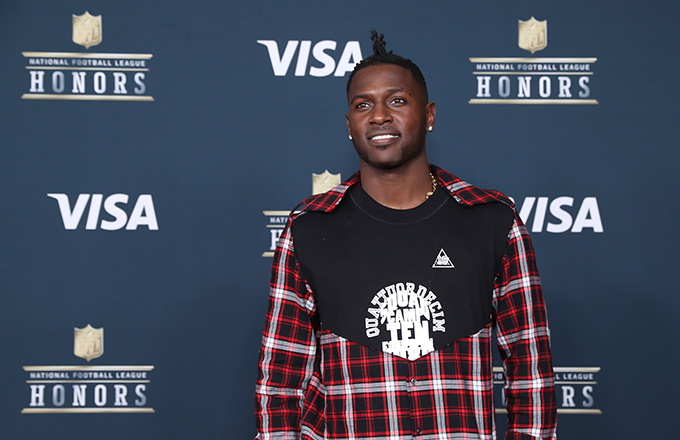 LeBron James' barbershop-set HBO series offers quality entertainment for those who like to see behind the scenes of athletes' lives, wondering, What are they really thinking? During an early-spring episode, Brown—sporting a truly baffling blonde-dyed mustache—made an appearance and dished on his much-maligned 2018 season. 
Brown refuted the notion that he's a "distraction," and his displeasure with Pittsburgh and how the organization handled the end of the season was evident. He also ripped Roethlisberger and the QB's "owner mentality." Yeah...this guy was not coming back to Pittsburgh.
March 9, 2019: The Steelers Trade Brown to the Raiders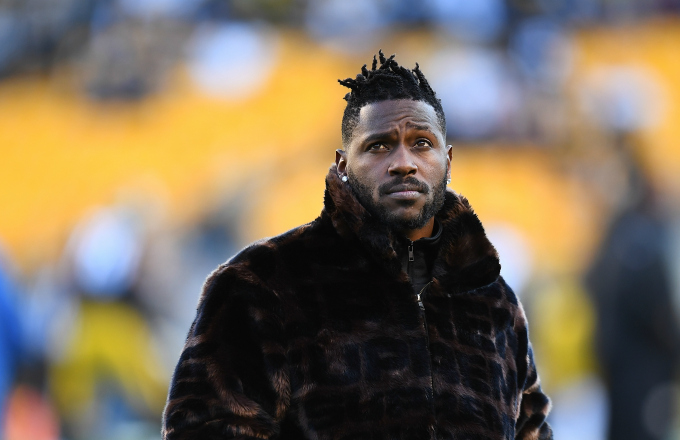 March 13, 2019: Antonio Brown Introduced in Oakland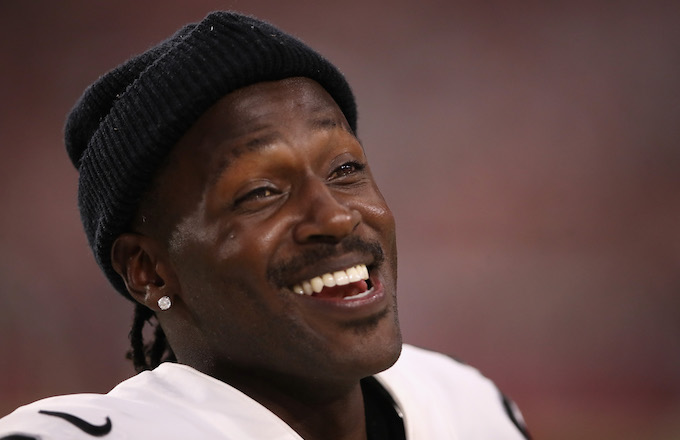 April 7, 2019: Brown Chirps at JuJu
April 25, 2019: Twitter Beef With Ryan Clark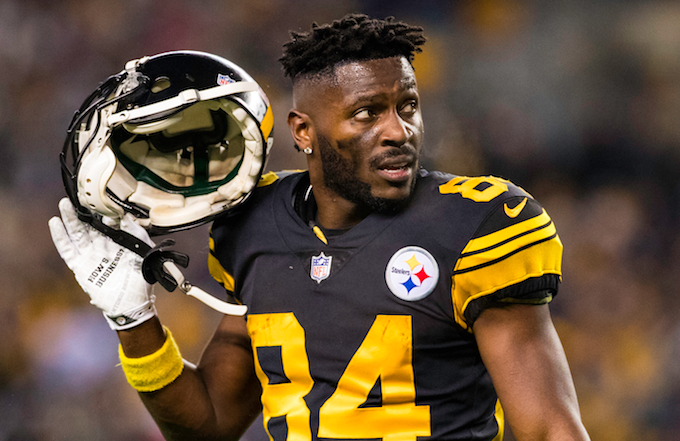 July 26, 2019: AB Shows Up to Raiders Camp in Hot Air Balloon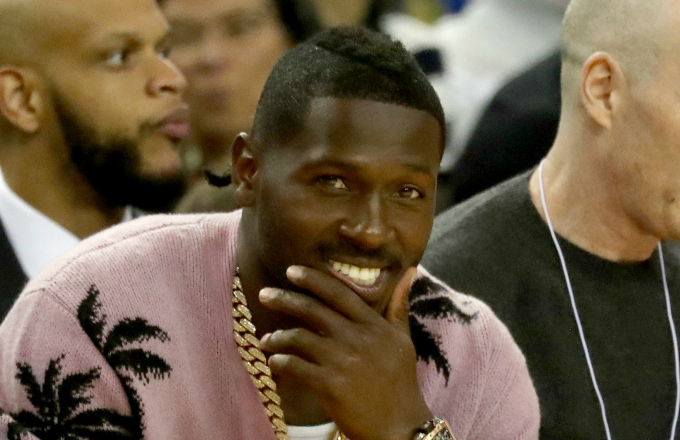 Brown has become known around the league for his epic arrivals at training camp—some hate them (he's a prima donna!), some love them (it offers entertainment during what's generally a dull time for the league), but everyone pays attention to them. In 2018, for example, he reported to Steelers camp in a helicopter. 
As for his first go-round with the Raiders? The man touched down in Napa in a hot air balloon.
August 3, 2019: AB Reveals He Has Frostbite on His Feet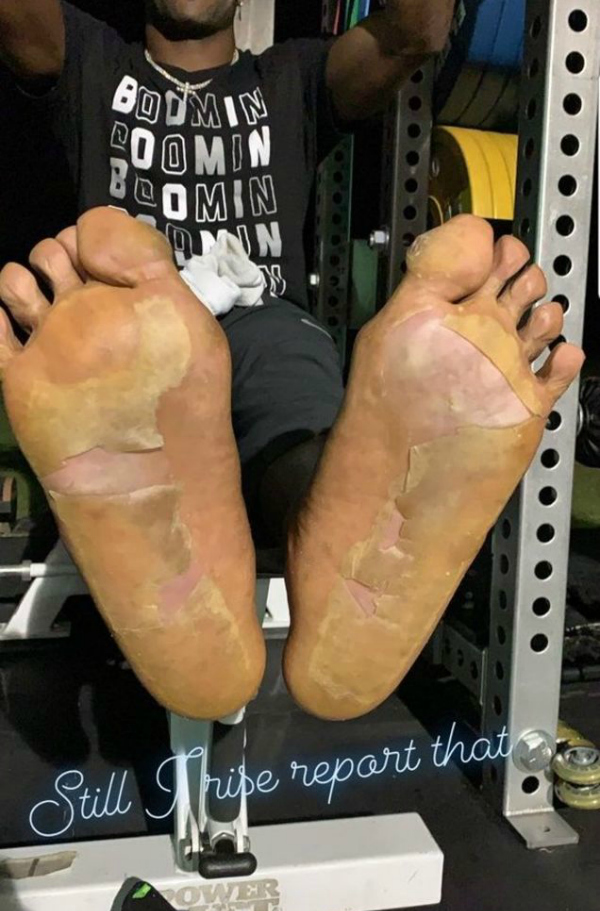 August 9, 2019: The Helmet Grievance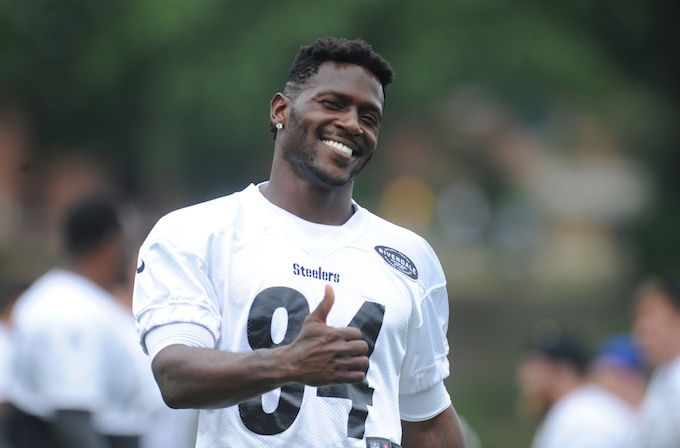 August 18, 2019: Raiders GM Mike Mayock Says 'It's Time for Him to Be All-In or All-Out'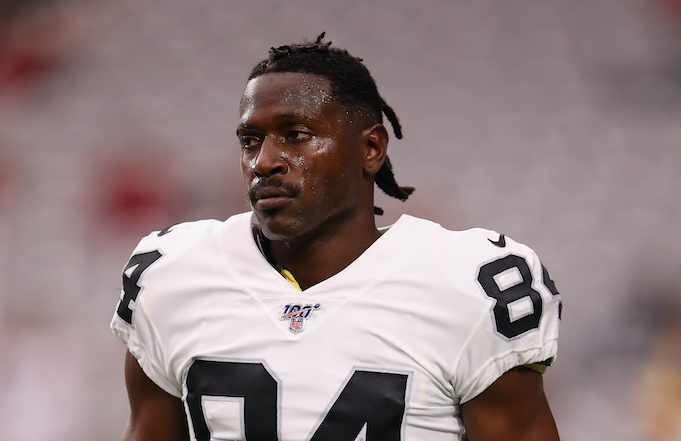 August 19, 2019: Yet Another Helmet Grievance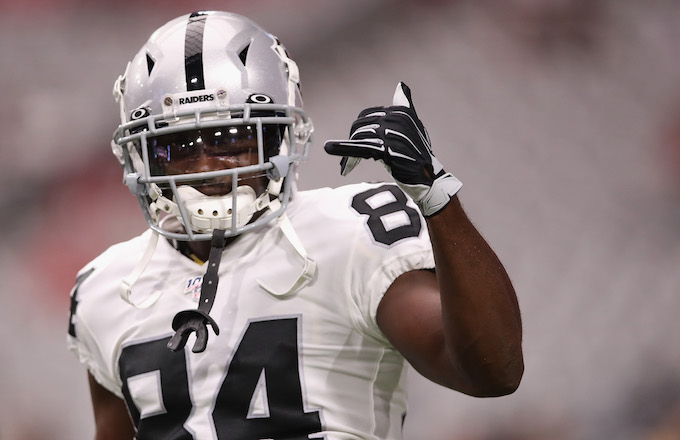 September 4, 2019: AB Reveals New Helmet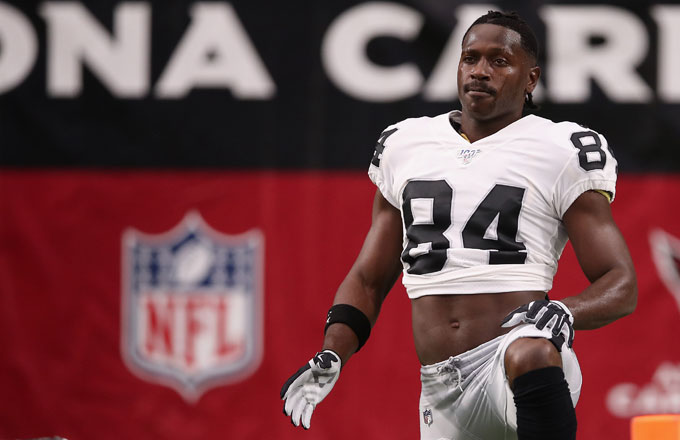 September 5, 2019: Confrontation With Mike Mayock in Front of Team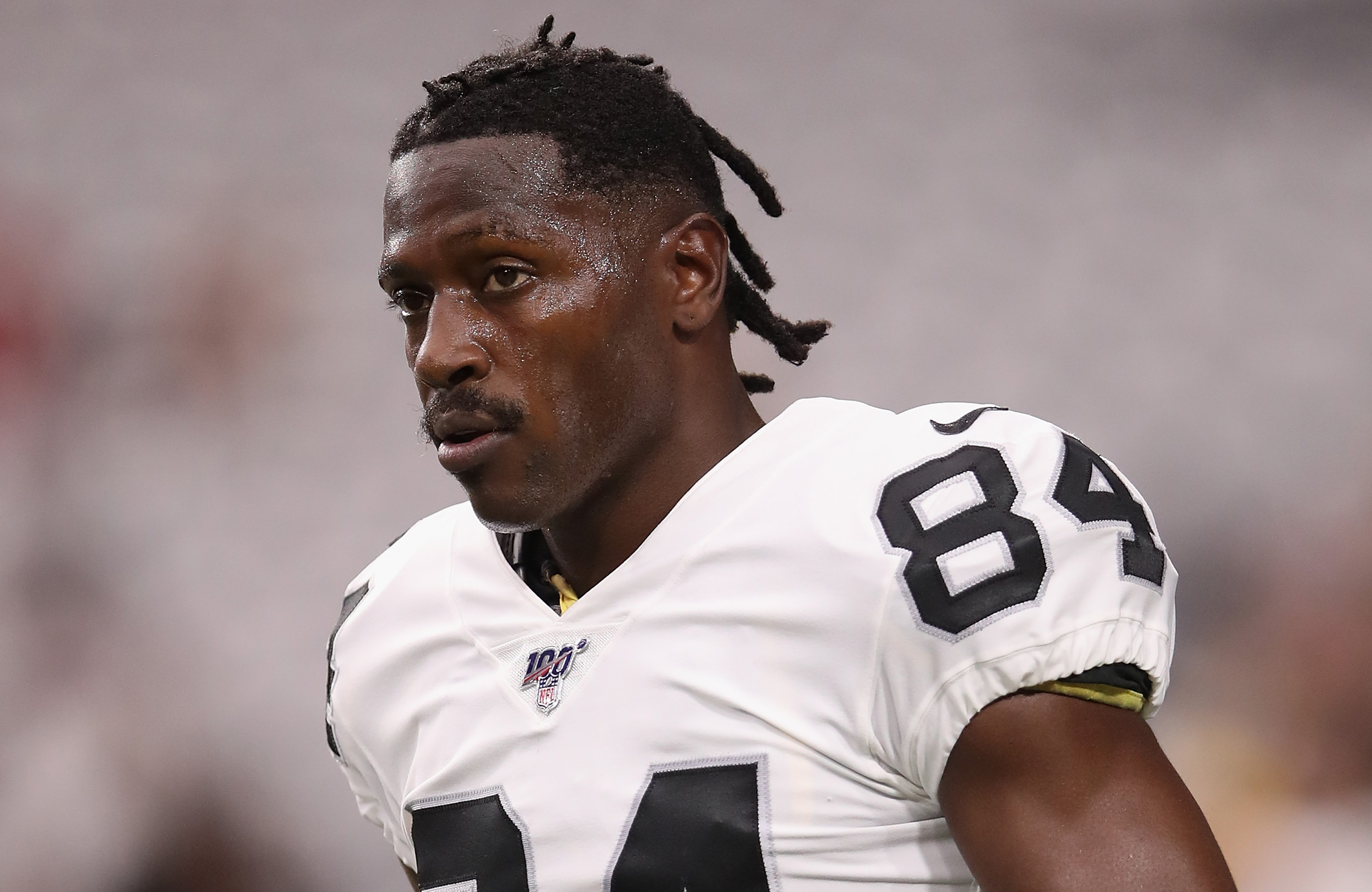 September 6, 2019: Raiders Say Antonio Brown Will Play Week 1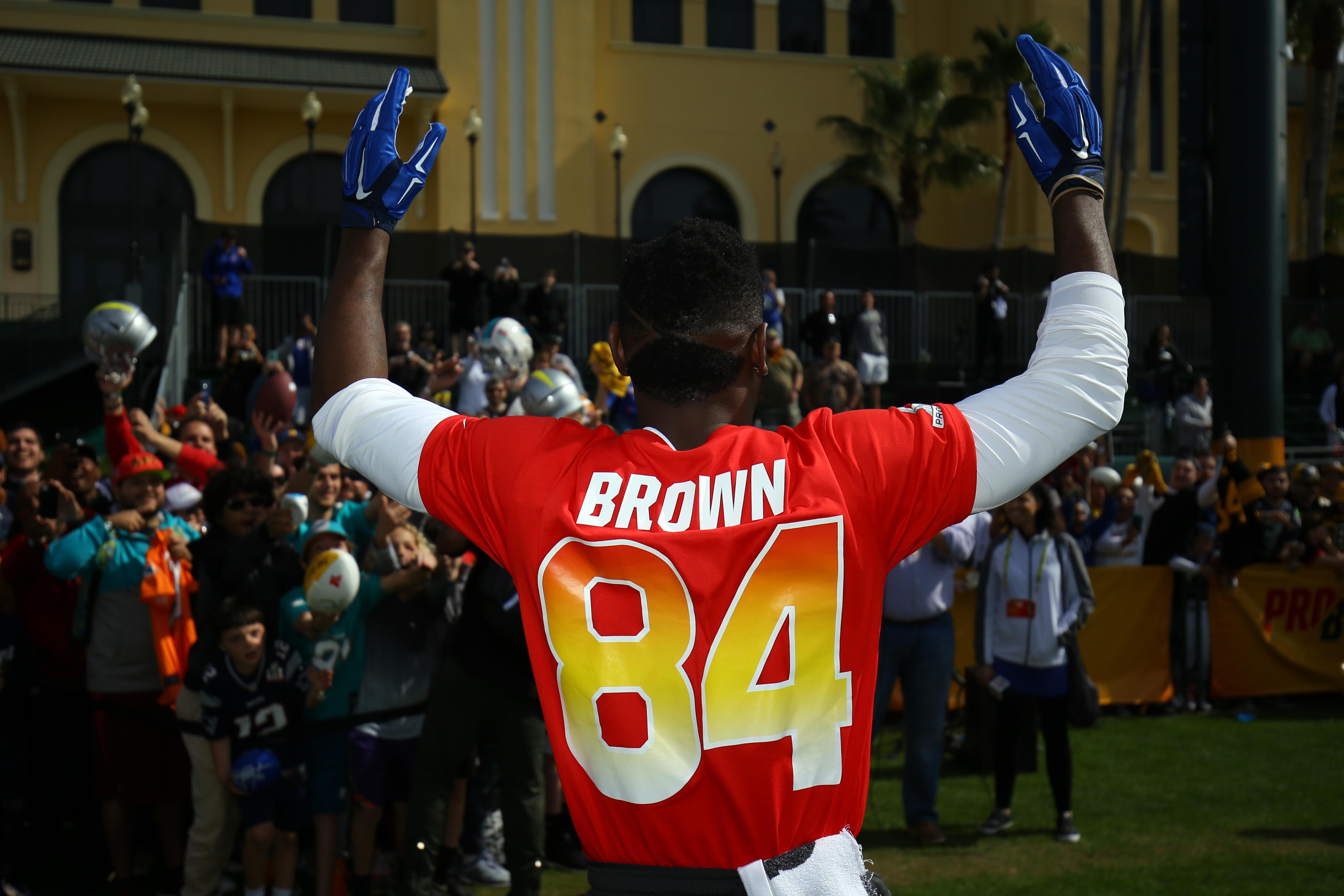 The next day, Brown—while joined by the Raiders' captains—reportedly issued an "emotional apology" at a team meeting. Coach Gruden was asked later that afternoon if Brown would be playing in Week 1, and he said, "That's the plan. Yes." 
When Brown himself faced the media, he read a statement: "I'm excited to be out here today. I apologized to my teammates and the organization. Enough talk, man. I'm excited to be out here with my teammates. I'm grateful for all the fans. I'm excited to be a part of the Raiders and see you guys soon." 
To cap off the night, Brown posted a dramatic video on his YouTube page featuring a private conversation with Gruden. 
September 7, 2019: Raiders Release Antonio Brown