NBA Fans React to Rockets Trading Russell Westbrook to Wizards for John Wall and First-Rounder
The Houston Rockets are shipping Russell Westbrook to the Washington Wizards in exchange for John Wall and NBA fans took to Twitter to share their thoughts.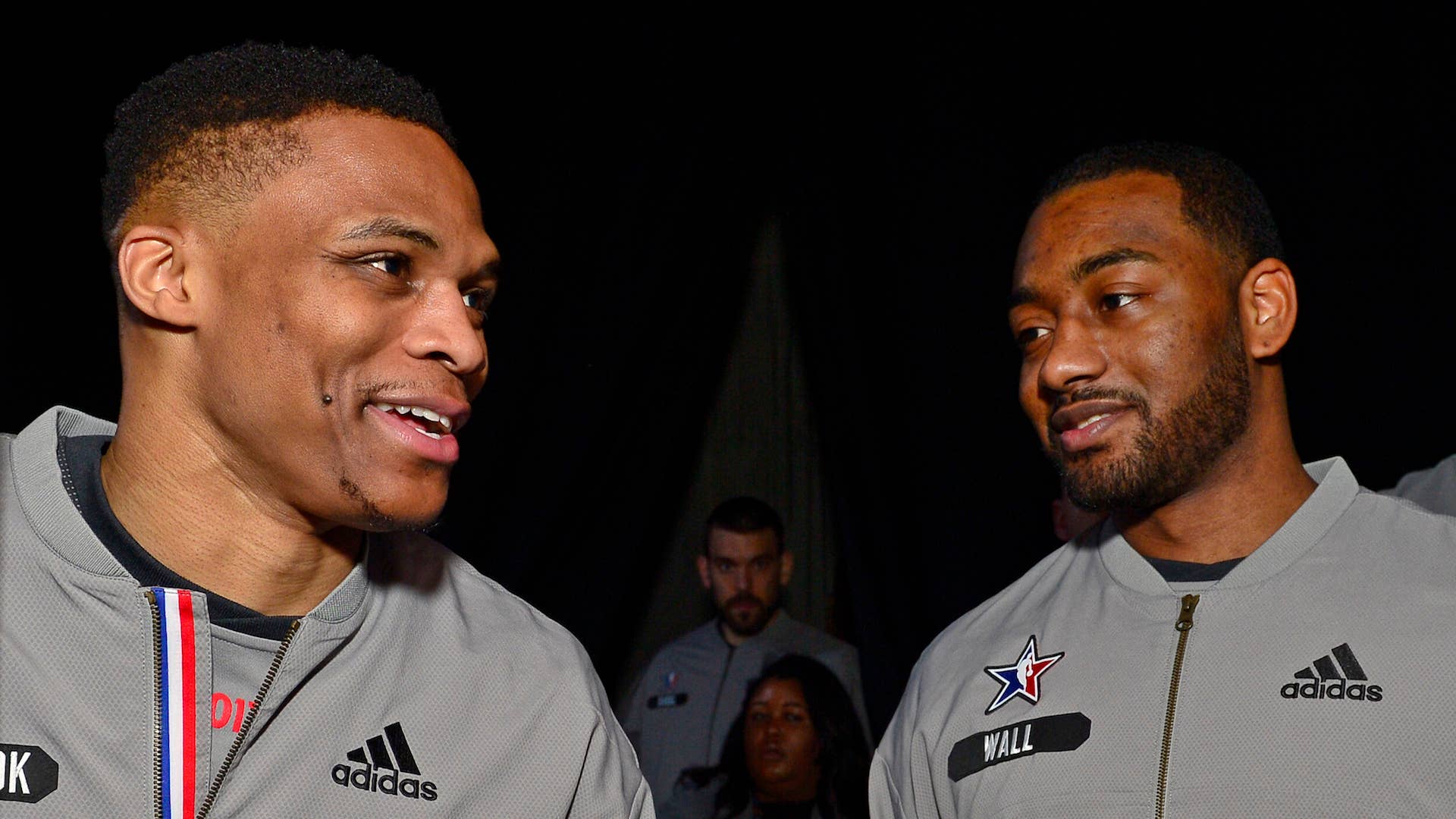 Getty
Image via Getty/David Dow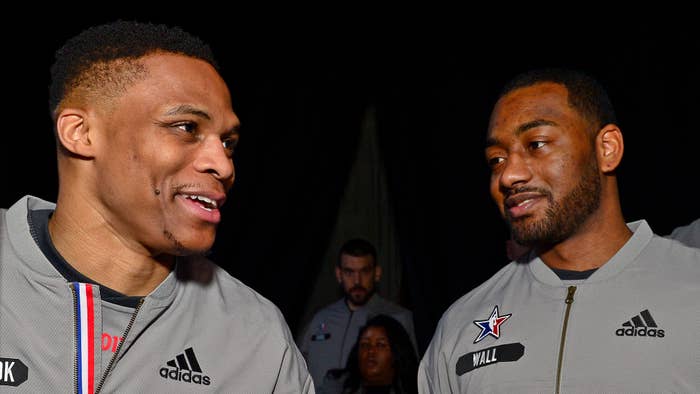 According to Wojnarowski, Rockets general manager Rafael Stone and Wizards GM Tommy Sheppard were able to finalize a deal "within a few hours" after breaking off talks weeks ago. 
Stone may have been more inclined to re-engage with Sheppard after Westbrook reportedly failed to report for the start of training camp.
Woj also reported Thursday that Harden preferred to play alongside Wall over Westbrook.
Despite having 14 NBA All-Star selections between them, Wall and Westbrook carry a ton of injury baggage. Westbrook has dealt with a handful of knee injuries throughout his career, while Wall hasn't played in an NBA game since December 2018 after undergoing heel surgery, followed by a procedure to address a ruptured Achilles. 
Wall will become James Harden's third backcourt teammate in as many seasons. While Chris Paul offered more efficient perimeter shooting, Westbrook and Wall have a very similar skill set, which makes this trade difficult to access.
Wizards fans are expressing their appreciation for what Wall meant to DC, on and off the court.