Everyone Made the Same Joke About Arizona After NCAA Tournament Upset
Arizona got routed, and college basketball fans had a field day.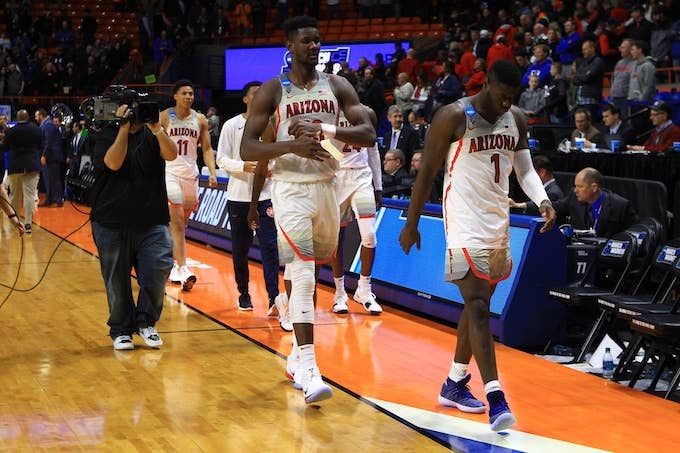 USA Today Sports
Image via USA Today Sports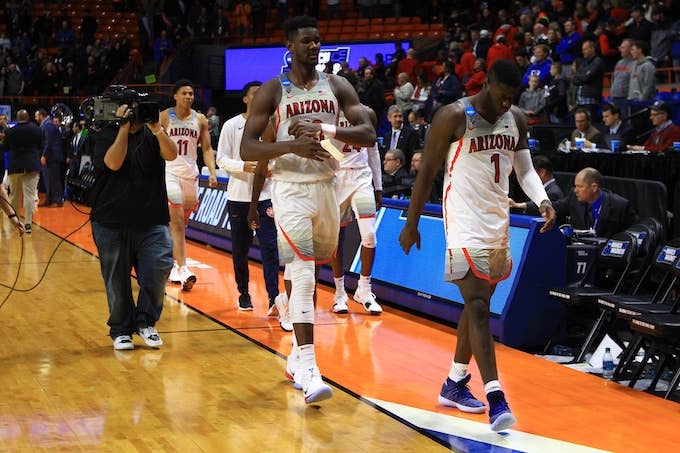 Arizona was only a No. 4 seed entering the NCAA Tournament, but the Wildcats were a trendy pick to win it all. The reason? The Wildcats' sensational freshman center, DeAndre Ayton, who is expected to go No. 1 in June's NBA Draft.



I'm picking Arizona to win it all as a 4 seed because of Deandre Ayton, who at 7-1 has NBA superstar potential. Plays so hard and smart for his age. Maybe I'm expecting too much too soon, but he's easily the best player in this tournament.


— Skip Bayless (@RealSkipBayless) March 15, 2018
Life comes at you fast. The hot pick got upset in the Round of 64 on Thursday evening. It wasn't just a loss, though. Buffalo blew the doors off the Wildcats, cruising to an 89-68 victory.
The Bulls were unconscious from downtown; they shot 15 for 30 from deep. This was a huge win for the Buffalo program, and a massive loss for Arizona, which has been embroiled in controversy all season.
After the game, everyone seemed to be making the same joke about Arizona's players getting paid. (Headline of the Night Award definitely goes to Deadspinthough, with a piece titled, "Arizona Avoids Vacating Future Tournament Wins.")