David Villa Continues to Strive for Greatness in the U.S.
We caught up with international soccer star David Villa to discuss the pressures he's overcome in his career, and what he plans on tackling next.
David Villa has reached the pinnacle of European soccer and returned with quite a few trophies to his name.
Known as "El Guaje" (The Kid) in his hometown Asturias, Spain, David was drawn to soccer ever since he can remember. His father, who worked in the mines near town, trained with him everyday, and when David fractured his femur at the age of 4, his father encouraged him to practice with his non-injured, left foot. The result? David became proficient with both feet, which would help propel him to become one of the most lethal, ambipedal strikers in the world.
David turned pro at 16, but it was an uphill battle. Standing 5'9" with a slender build, he was initially overlooked by clubs because he didn't fit the traditional striker mold (i.e. physically imposing, typically over 6 feet tall). Through grit and determination, David became a tremendous footballer. Spain's top-tier best realized El Guaje's skills overshadowed his stature, and vied for his services on the pitch.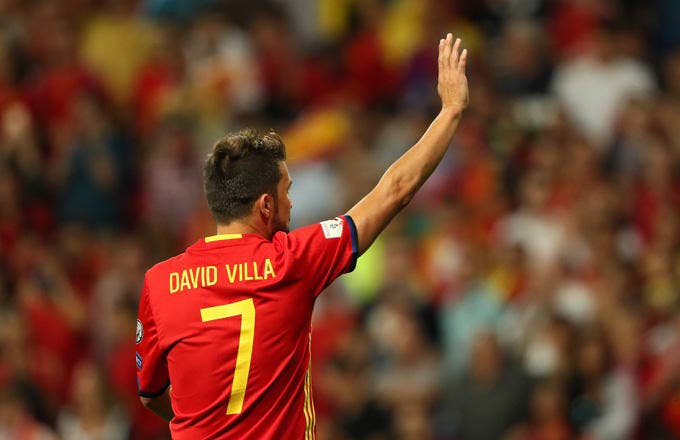 David's game is based on speed and clinical finishing, which he proved as soon as he earned his first starting spot in the 2000-01 season. From that point, David moved up the ranks of Spanish soccer, playing for bigger and better clubs, which included a successful stint with powerhouse FC Barcelona. He won the La Liga several times, as well as the Champions League in 2010.
When asked to describe his stellar work ethic, the Spaniard remains humble. "I try to be focused for 90 minutes [on] the things I need to do on the field," he explains. "I try to do my best always… If I don't play [at] 100% every minute, I won't be a great soccer player, so I need to give my all every day."
David's razor-sharp attention to detail has paid off on the biggest stages. In 2010, he led Spain to a World Cup victory, earning a Silver Boot. He is currently Spain's all-time leading scorer with 59 goals, and he is also the country's all-time top scorer in World Cup play. Not a bad resume.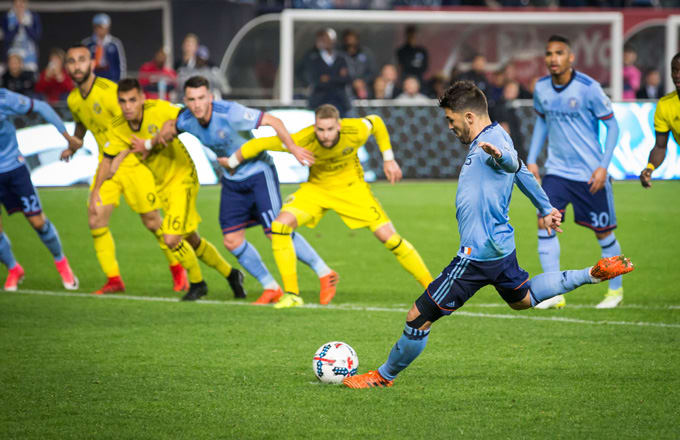 In 2014, he took his talents to the U.S., becoming the first signee of the newly formed NYCFC. Since joining the MLS, David has averaged 20 goals per season, been named an all-star each year, and won the league's MVP in 2016 (and was a finalist again last year). David calls his move to NYC, "The best decision for [me]," at this stage of his career, "because I enjoy the day-to-day a lot. On the professional side, and on the personal side, too."
Moving to the States when he did, Villa challenged the stigma that the MLS is a "retirement" league for European players, as he's still competing at a high enough level to garner a spot on Spain's national team roster. He has also proudly accepted the role of league ambassador, promoting the MLS and trying to help the sport grow in the U.S.
"I love this game," David says. "Since I was a kid, I knew that in Europe, soccer is more powerful and more famous than in America. To try to help grow the game of soccer in America, too, it's nice for me. I'm so comfortable to do that [every]day."