Few players have left a mark on the beautiful game in the last two decades the same way that Ryan Giggs did in his legendary career with Manchester United.
In a one-club career that spanned 24 years, Ryan Giggs played almost 1,000 games for his boyhood club, scoring 168 goals and picking up an astonishing 35 major trophies. As the curtain came down on his playing career in 2014, Giggs wasn't just a player at Old Trafford but an institution.
Few nights in Giggs' iconic career were more celebrated or dramatic than the Champions League finals in 1999 and 2008, where United won the biggest prize in football in dramatic circumstances. As a two-time winner of the biggest trophy of them all, Giggs is a certified European leagend.
In recognition of that, Heineken and Ryan Giggs took the Champions League trophy to the fans of Cairo, Egypt as part of the Champions League Trophy Tour, bringing the biggest prize in football and a sporting legend to cities outside of Europe.
We went to Egypt and quizzed Giggs on his most memorable nights in Europe.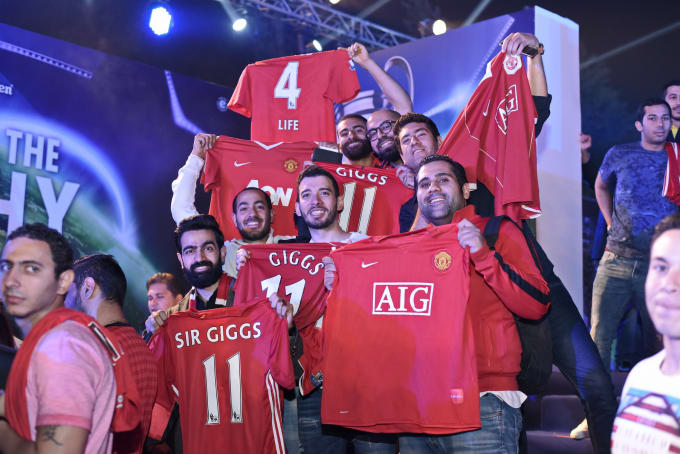 You famously won the trophy twice, in 1999 with that late comeback and in 2008 against your biggest rivals at the time, Chelsea. Did either of those victories feel sweeter?
The 99 final was the best feeling I've ever had on a football pitch. It was just that shift of emotion, we went from losing it to winning it in two minutes. It's the only time I've ever cried on a football pitch – and obviously it completed the Treble. The Moscow final was different because I was older and it came so long after winning in the first time, I could savour it more. I got more joy out of seeing the other lads – people like Ronaldo and Rooney – winning it for the first time. They were two different finals but both so dramatic.
Sir Alex Ferguson has said he thinks United should have won the Champions League more than twice under his tenure. Do you agree with that?
I think so, yeah. I thought we should have won it on a few times. The most recent occasion was in 2013 – the year we won the Premier League, it was Sir Alex's final year – and Nani got sent off against Real Madrid in a game we had control over. After the red card it went pear shaped. That's the difficult of European football, the stakes are so high and one decision can swing a game.
It seems so long ago now since two English could compete in the Champions League final, like United and Chelsea did in 2008. What do you think this recent drought for English teams in Europe is down to?
I don't think there's enough special players in each team. I think you need five elite players in a winning team. When Chelsea won it in 2012, you look at the spine of that team: Cech, Terry, Lampard, Drogba – they're special players. With ourselves in 2008 we had Van Der Sar, Vidic, Ferdinand, Rooney, Ronaldo…right now British teams don't have that level of quality. It might take a long time to get that back.
We've recently just passed the 10th anniversary of United's 7-1 victory over Roma, which is one of the most famous Champions League games because a scoreline like that at this level of the game is practically unheard of. What are your memories of that night?
We thought it was gonna be a tough game because they had such a good team at the time but sometimes, in the Champions League at Old Trafford, we'd blow teams away in the first five minutes of a game…but then take our foot off the pedal. We just kept going that night and took every chance. Ronaldo was on fire at that time. It was a magical night.
Have you got any other stand-out memories from European nights at United?
It was always the games at Old Trafford where we'd come up against the biggest teams. Beating Juventus in the semi-final of 1999 was an amazing one, because they'd taught us a lesson a few times previously and Italian football was the dominant force at the time. And actually a game against Porto, in the group stages, we blew them away 4-0. We just felt we could beat anyone at Old Trafford.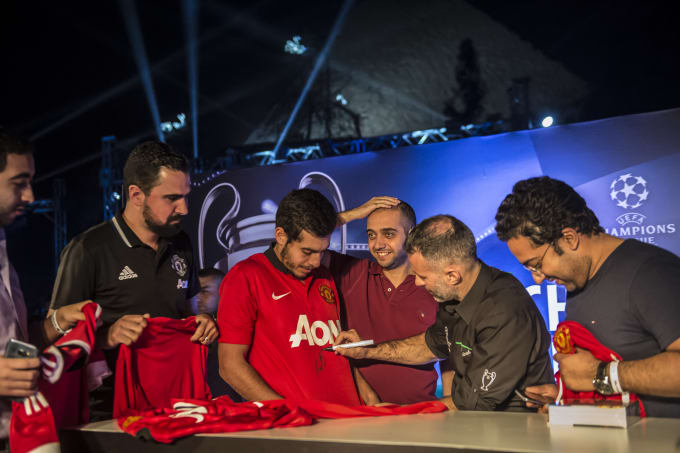 Were there any games or individuals you came up against in the Champions League, where you just thought you didn't know how you'd be able to overcome what was in front of you?
The obvious is Messi. If I talk about their special players – Xavi, Iniesta, Busquets, Puyol – they're brilliant players but you can stop them. But Messi, you can have every tactical plan but when he starts beating two or three men everything opens up. It's so difficult to coach against because he's such a phenomenal player.
What's the plan with management for you now? Is that still at the forefront of your mind?
I'm enjoying life at the moment. It's the first time in my life where I'm not under pressure. The hardest thing is managing your life because for 26 years I've been under an itinerary. I'm relaxed about management, I feel prepared and I've got all my badges. I've had two years under Louis which was a brilliant education for me. If the right club comes along with the right chairman, I'm good to go.