Thirty thousand points. It's the NBA equivalent of Major League Baseball's 700 home run club, the NFL's 60,000 passing yard plateau, and basically every single mark set by Wayne Gretzky over his 20-year NHL career. And today, Dirk Nowitzki stands just 48 points shy of reaching that milestone, one achieved by only five players before him—Kareem Abdul-Jabbar, Karl Malone, Kobe Bryant, Michael Jordan, and Wilt Chamberlain. 
Dirk's place on that list is, of course, a testament to his ability to dominate games on the offensive end of the floor. But more than anything, it's a credit to his longevity. The 2007 MVP boasts a career average of 21.8 points per game, an outstanding mark but one that falls short of seven other current active players. However, since entering the league in 1998, the 38-year-old has suited up in 1,374 of a possible 1,488 regular season games, with almost all of his 114 missed games occurring after his prime years were over.
Nowitzki's career has been amazing to a watch, but it's also served as evidence of just how difficult it is for even the NBA's best offensive players to hit the 30,000 mark.
From 2000 to 2010, Nowitzki averaged an incredible 24.4 points per game. During that span, he missed just 29 of his team's 820 regular season games, and only Kobe Bryant, who finished his career with 33,643 points, put the ball in the basket more often that decade.
Nowitzki's career has been amazing to watch, but it's also served as evidence of just how difficult it is for even the NBA's best offensive players to hit the 30,000 mark. In today's NBA, there are only a handful beyond Dirk who have a reasonable shot of joining that exclusive club.
LeBron James is one. At 28,248 career points, the 32-year-old is on pace to become the youngest player ever to reach 30,000—perhaps doing so as early as next season.
Carmelo Anthony is another. His 23,903 career points rank fifth among active players behind Nowitzki, James, Paul Pierce, and Vince Carter. But unlike the latter two, the 32-year-old Anthony has another handful of solid years left in him. Averaging about 1,600 points scored per season over the past five years, Anthony could reach 30,000 in the next four or five years if he stays relatively healthy and reasonably maintains his effectiveness. 
Kevin Durant is further behind those two, but barring a truly major injury, unlike the one he suffered earlier this week, he will almost certainly hit 30,000 in his career. At 28 years old, he's already scored 19,060 regular season points, and at an average of almost 2,000 points per season over his career he could reach 30,000 before his 35th birthday. That's impressive, especially considering the fact that he missed more than two-thirds of the 2014-15 season with a foot injury and entered the league a year later than LeBron did because of the institution of the NBA's collegiate one-and-done rule. 
Those three are about it.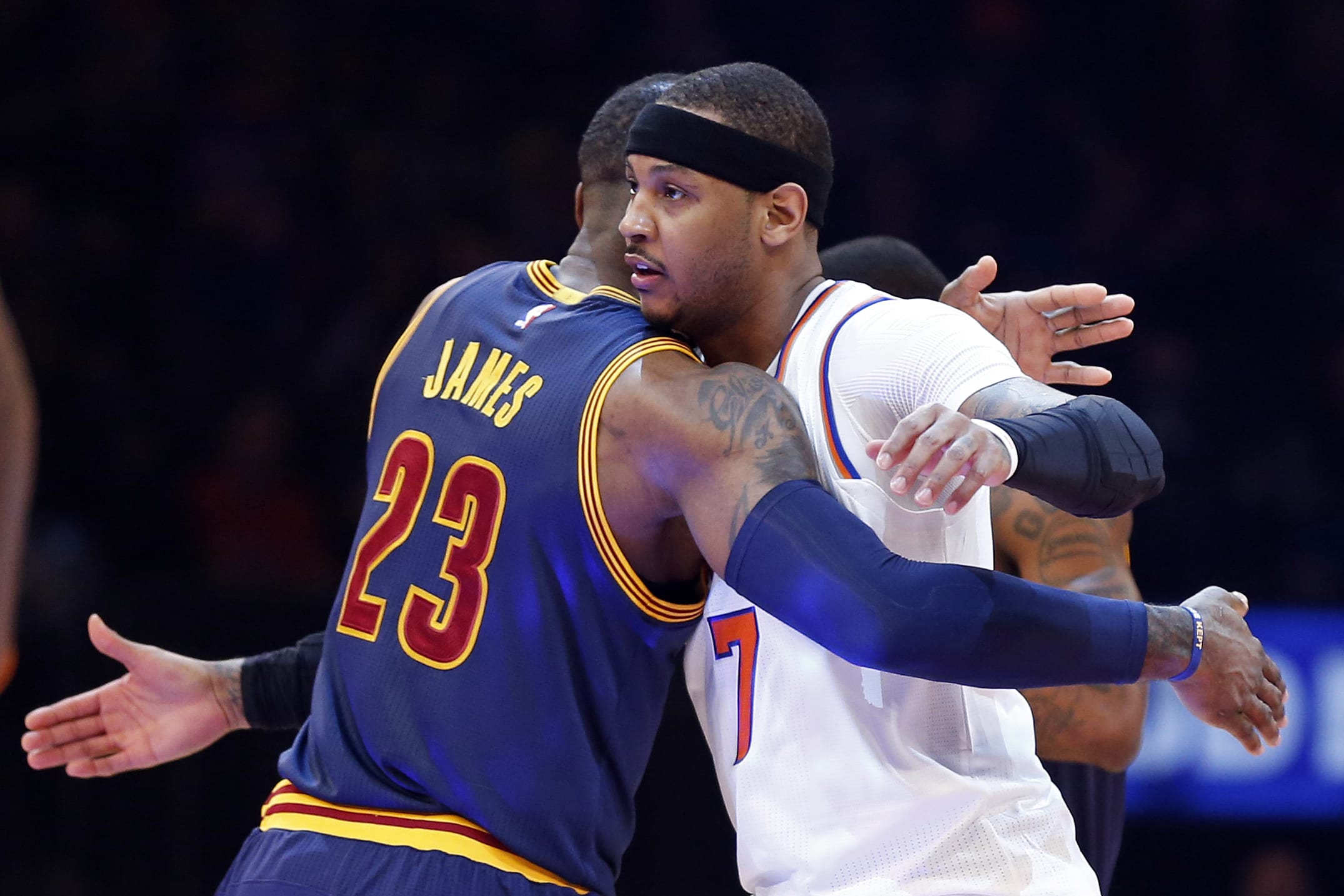 You might be wondering why players like Russell Westbrook, Steph Curry, and James Harden didn't earn a spot on the list above. And the truth of the matter is that all three have already missed their shots.
Westbrook is 28 years old and sits just barely shy of the halfway point to 30,000. Unless he can hold his pace for the next decade, which we suppose for a maniac like Russ may be possible, he's not cracking it.
At the same age, Curry's even further behind. Because he began his NBA career as a 21-year-old, missed nearly three-quarters of his third season due to injury, and only as a veteran came into his own as a scorer, he currently sits at 12,578 career points. Unless he's still going to be dropping 27 a night when he's 39, there's simply no way he can catch up.
The same is likely true for Harden, who's currently sitting at 13,045 career points. At 27 years old, he's a year younger than Westbrook and Curry, but he would still need to out-do his current scoring pace over the remainder of his career to hit the 30,000 mark. Remember, he spent his first three years in the league as a sixth-man in Oklahoma City, averaging just 12.7 points per game during those seasons.
Youngsters Karl-Anthony Towns (2,967 points, 21 years old), Giannis Antetokounmpo (4,251 points, 22 years old), Andrew Wiggins (4,488 points, 21 years old), Anthony Davis (7,006 points, 23 years old), and Kyrie Irving (7,724 points, 24 years old) all have legitimate shots at one day reaching 30,000, but it's far too early for any of them to be part of this conversation.
Considering how monumentally difficult it is to reach 30,000, it is outrageous to consider that the No. 1 player on the all-time scoring list, Kareem Abdul-Jabbar, scored 38,387 points during his 20-year NBA career. But like Dirk, Kareem's prolific scoring totals were a testament to his longevity more than anything else.
Sure, Abdul-Jabbar was an outstanding scorer, averaging 24.6 points per game over his career and only falling below 20 points per game three times—each of his final three years in the league. But that 24.6 mark ranks just 20th all-time. Instead, it was the 7'2" phenom's ability to stay healthy—he averaged 78 games player per season over his career—and stay in the league—he played until he was 41 years old—that allowed him to become the man nobody has been able to top since he retired in 1989.
It is no coincidence that the No. 2 player on the all-time scoring list is another player who was able to play in over 95% of his team's games over a two decade span. That player, of course, is Karl Malone, whose 36,928-point career spanned from 1985 to 2004.
It is also no coincidence that the only current NBA player who has even a slight chance of challenge Abdul-Jabbar's three-decade long reign is iron man LeBron James.
The four-time MVP, who's missed only 67 games since entering the league 13 years ago, needs just over 10,000 points to top the Hall of Fame center. At an average of about 1,900 points scored per season since 2010, LeBron could get within striking distance before his 36th birthday.
Assuming he can maintain his current offensive production over the next three seasons, he would sit at about 34,000 career points, good for third-most in league history. At that point, he would "simply" need to average at least 17 points per game and miss no more than 15 games each year for three more seasons. That would put James at 38,556 career points and allow him to retire before his 40th birthday as the NBA's all-time scoring leader.
Sounds easy, right?