Marcus Rashford keeps making waves.
The 19-year-old put pen-to-paper on a landmark sponsorship deal with Nike Football last year and he's now become one of the faces of the brand's latest boot release, the Nike Hypervenom 3.
Alongside goalscoring heavyweights Robert Lewandowski, Harry Kane, Gonzalo Higuain and Edinson Cavani, Rashford unveiled the new incarnation of the striker-focused Hypervenom line in Germany yesterday.
Nike Hypervenom 3 is built to score goals.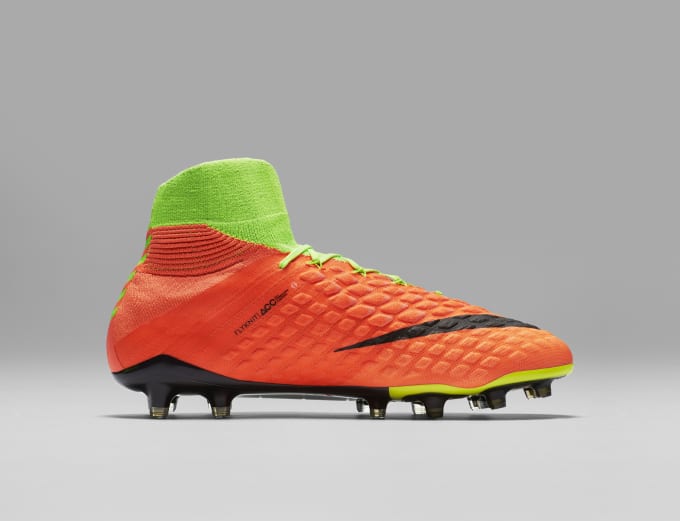 The Hypervenom 3 has been reengineered to be more clinical in front of goal than ever before.
The emphasis on scoring is most evident in the strike zone of the boot, which contains multi-layered Poron® foam pods integrated into a Flyknit upper. The pods are rate dependent, creating a dampening soft touch at low velocity contact, but activating rigidity when striking the ball with high velocity to create a firm launching pad for a true strike.
The pods in the strike zone are 2mm thick. The visible texture built into the rest of the Flyknit upper is hollow, flexible, and designed to enhance touch. The texture is also a nod to the scaly upper of the original Hypervenom boot that launched in 2013.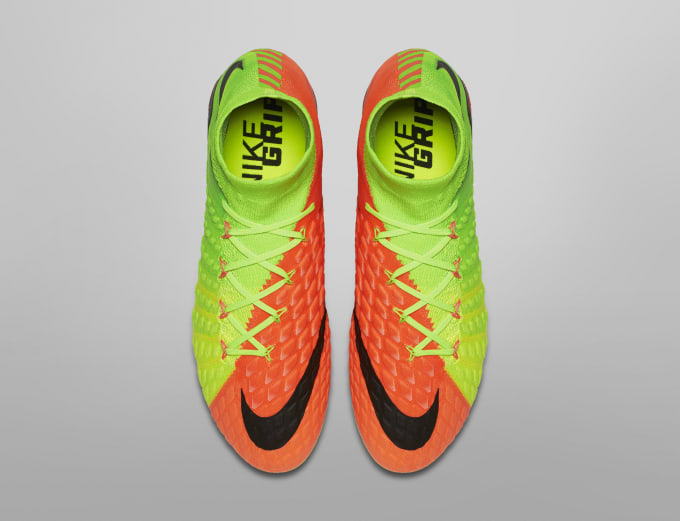 For players who prefer a low-cut boot, Hypervenom 3 is actually Nike Football's first boot to feature Flyknit in a low-cut version. At only 196g, Hypervenom 3 is also 17% lighter than its predecessor.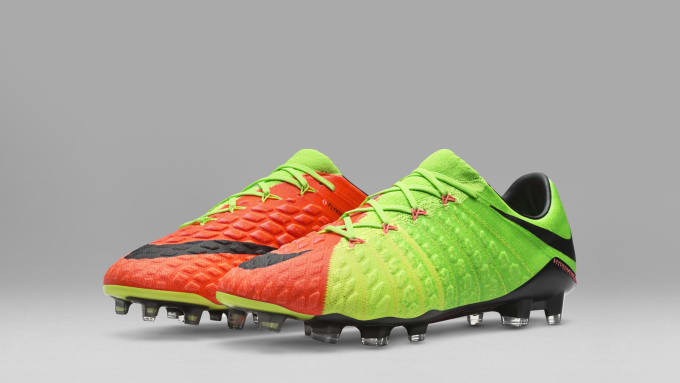 <span></span>
Hypervenom 3 will be available on Nike.com January 30, 2017 in the Poison Green/Hyper Orange colorway.
[via Nike]