This is Ayesha Curry's Twitter avi: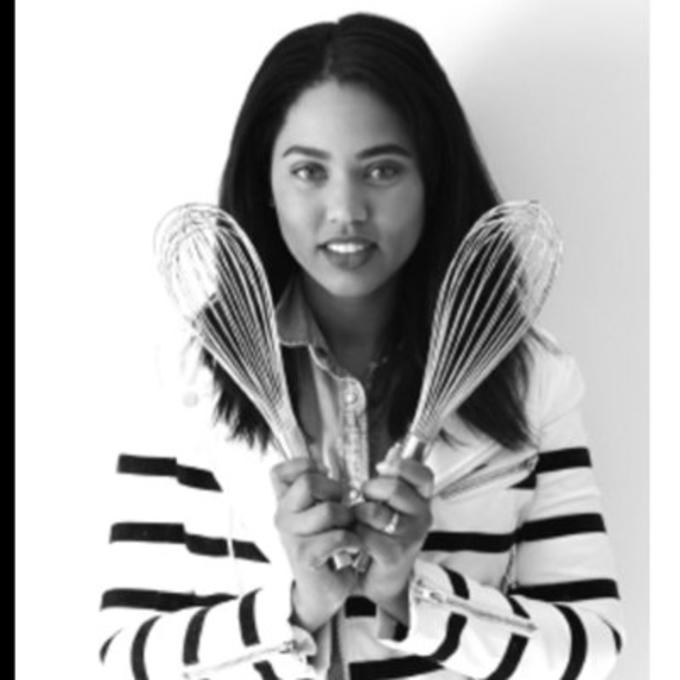 Towards the beginning of Game 2 of the 2016 NBA Finals—which the Warriors won easily 110-77—a Cavaliers fan tried to go at Ayesha by making this comment about her avi: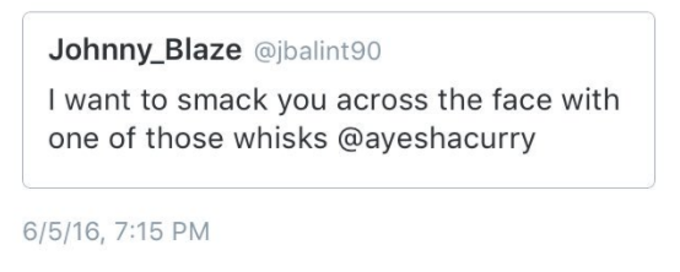 Ayesha didn't respond to @jbalint90 right away. She sent this out instead to support Steph Curry and his Warriors teammates:
But rather than continue to ignore the fan, Ayesha—who is no stranger to responding to trolls (or trolling Cavs fans herself!)—eventually responded to @jbalint90 by sending him this:
The Cavs fan was apparently so embarrassed about it—or so taken aback by the attention it received—that he deleted his original tweet shortly after Ayesha responded.
That wasn't the only reason people were talking about Ayesha on Sunday night, either. At one point during the Warriors/Cavaliers game, a woman in the stands at Oracle Arena—later identified as Instagram model Roni Rose—was spotted eyeing Steph Curry down in the crowd. You can see her in this short video:
That video started making the rounds almost immediately, and people reacted to it on Twitter:
Ayesha's name started trending on Twitter as a result of it, and shortly after the game ended, Rose addressed the "controversy" she caused on Instagram:
Ayesha hasn't responded to any of that. But she did show more support for the Warriors with a couple of tweets sent out late Sunday night and early Monday morning:
That this is one of the biggest stories to come out of Game 2 of the NBA Finals should tell you just how lopsided and unentertaining the game itself was. Let's hope Game 3 brings the conversation back to basketball.
Send all complaints, compliments, and tips to sportstips@complex.com.