On Thursday, Justin Bieber posted a video of him sinking 14 three-pointers inside of the Nets practice facility at the Barclays Center in Brooklyn:
The Internet responded by going all Internet on him. Rather than praising Bieber for making 14 three-pointers, one publication referred to his jump shot as "crooked." Another compared it to the dreadful jump shot former NBA player Shawn Marion used to throw up. And one Complex staffer who knows a thing or two about bad basketball described the shot as "TRASH CAN EMOJI."
The online trolls went in on Bieber, too. Within just minutes of him posting the clip, Bieber's IG feed was inundated with critiques of his shooting form. People described it with words like "ugly," "terrible," and "weird af." In fact, Bieber caught so much heat that he later used his IG caption to respond to the people who were ripping his form.
"A big [expletive] you to all the basketball playing trolls online saying I have bad form," he wrote. "First of all, I'm not a basketball player. I'm a singer lol. Second of all, I'll work on my form."
We don't know if Bieber is actually going to follow through with that second part, but if he does, we wanted to find out what he should work on to improve his shot. So we reached out to professional basketball shooting coach Dave Guinane, a.k.a. "The Shot Doctor," for help. Guinane owns The Basketball Workshop in Michigan and has given more than 40,000 shooting lessons over the last 20-plus years to high school, college, and pro basketball players.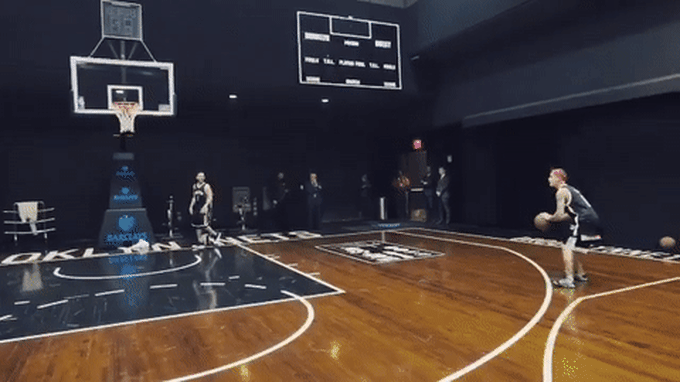 After watching Bieber's video, Guinane told us that he doesn't think the pop singer's shooting form is quite as bad as other people do.
"He appears to have great touch and rhythm," Guinane told Complex, "and he definitely knows where the basket is. He is very consistent in that his shot is the same every time. The release point never changes…A lot of basketball players actually have more than one shot because of different release points, making it very difficult to become a good shooter."
That being said, Guinane does see room for improvement. After stating the obvious by saying that Bieber doesn't have a "prototype jumper like Kobe Bryant," Guinane told us that Bieber's low release point would likely make it difficult for him to get his shot off against some defenders.
"It would affect his ability to get shots off in a crowd and the quickness with which [he] could shoot," Guinane said. "Also, shooting from the right side of his head to the left leaves [him] open to [having] unlimited release points when pressured."
With those things in mind, Guinane would suggest Bieber make two improvements to his shot if he wants to become a better shooter.
"One, move the ball to the left so it sits directly above his elbow," said Guinane, while again pointing out that Bieber tends to start his shot from the right side of his body even though he's left-handed. "Two, raise the ball so it sits at the forehead/hairline and then practice over and over to develop muscle memory until the new form is automatic."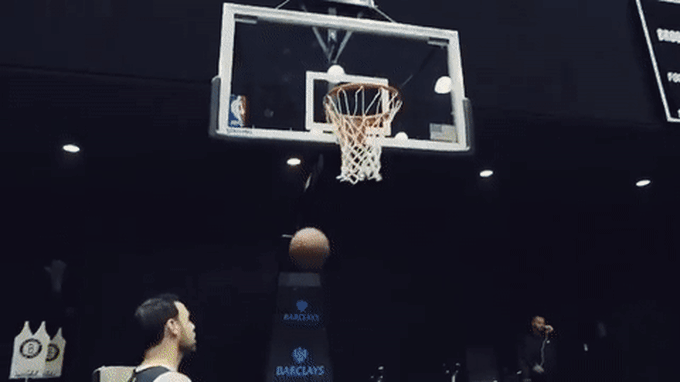 Bieber is right in the middle of a pretty big tour right now, so we doubt he's got the time it would take to totally transform his jump shot. Plus, Bieber's game as a whole has earned him props from at least one NBA player in the past, which is more than the average pickup game player can say. And we would also like to point out that Bieber's jumper is way better than the jumpers of some of the other celebrities and rappers we've seen.
But if he's serious about shutting the online trolls up once and for all, Bieber should rework his J with Guinane's tips. Well, either that, or he should just stop posting clips of him shooting jumpers in the first place.
Send all complaints, compliments, and tips to sportstips@complex.com.