Folks, this is wild, to quote the great Trill Ballins.
People are really upset that a horse didn't win Sports Illustrated's Sportsperson of the Year over Serena Williams. Yes, you read that right. So much so, that some guy wrote a piece about how upset he is about it, and I must say, his case doesn't stand a chance. There is one glaring problem with his argument: A horse isn't a human. Maybe we should break the news to him.
In his piece, Brian Zipse, editor of Horse Racing Nation, also claims that SI has an agenda. Yes, you read that right. Again, this is wild, folks. Wild, I tell you. The guy who runs a horse racing site doesn't have an agenda at all on this topic.
And the comments are even better. I took the liberty of screenshotting some of these gems so we can roast them together.
This guy has a point: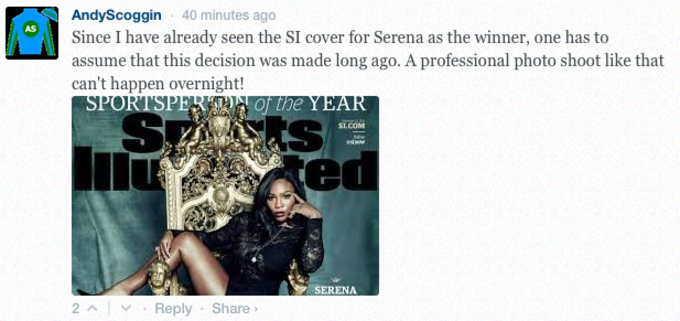 Not all heroes wear capes: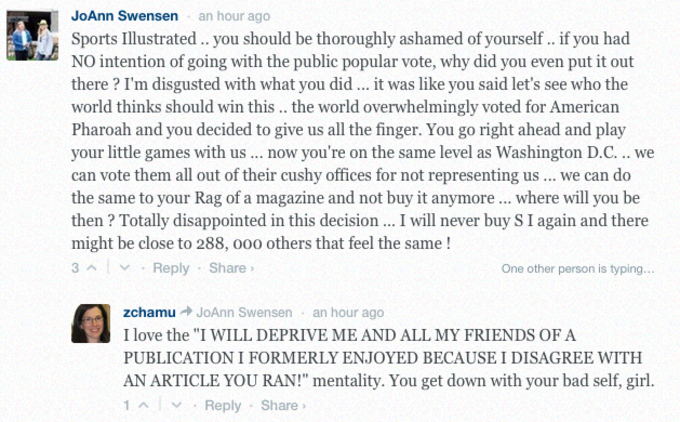 #genious:

This exchange is great: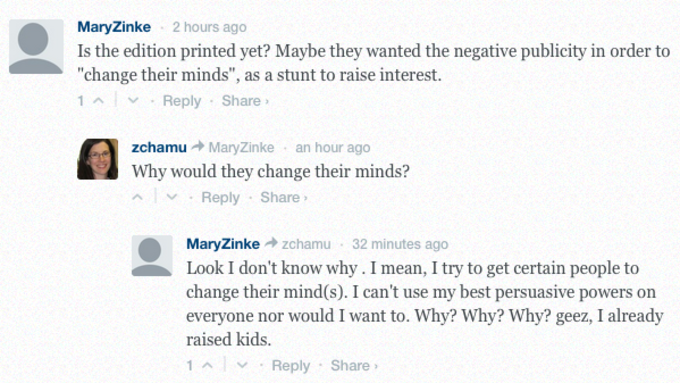 More on agendas:

People upset about a horse not winning a human award is mature, guys:

This exchange is gold, Jerry. Gold!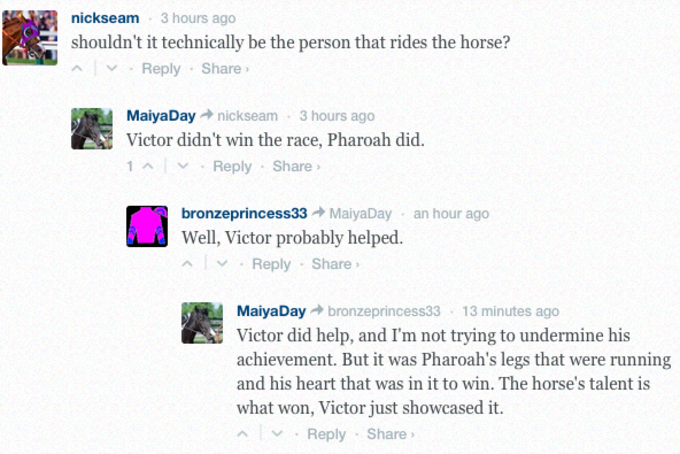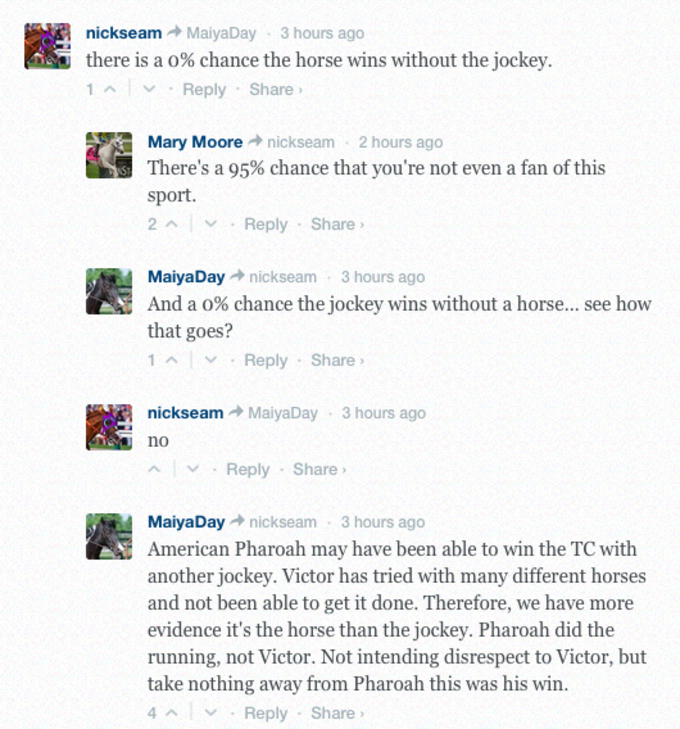 There you have it, folks. Blame Big Brother for this one:

Pretty safe to assume all these people mad that a horse didn't win Sportsperson of the Year are voting for Trump. If you've lived in America for an extended period of time, none of this should surprise you. However, if you're new here, I would like to apologize on behalf of the dwindling number of logical American citizens.