UPDATE: LSU alum Odell Beckham, Jr. responded via Instagram—
Alabama fans—and hell, all college football fans—are known for trying to troll opposing fans with signs. Sit and watch College GameDay tomorrow morning for two minutes and you'll see that. It's also not uncommon to see fans show up to games with signs like this: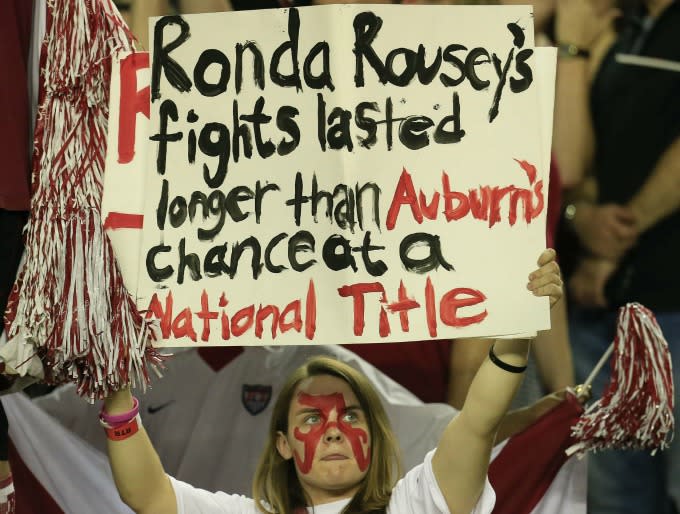 But a few 'Bama fans appear to have crossed the line earlier today when they hung this sign up to, er, "welcome" LSU to town for the Alabama/LSU showdown tomorrow:
NOT cool.
It's still unclear who is responsible for the sign, but Sean Landry, Editor-in-Chief of Alabama's The Crimson White newspaper, is reporting that he's heard the sign was put up at an off-campus apartment before being taken down a short time later:
As you'd expect, LSU fans aren't happy about the sign, and there are a lot of people who are reminding the 'Bama fans that Leonard Fournette and his family survived Hurricane Katrina, which means he might run with a little extra motivation tomorrow:
Good going, guys.
Send all complaints, compliments, and tips to sportstips@complex.com.
[via @OldRowOfficial]