Nile Ranger is desperate to return to playing football.
The ex-England U19 international has become a poster boy for failed potential since leaving Newcastle United in 2013 and now – after becoming an outcast at Blackpool – he's made a heartfelt apology for his previous misdemeanors.
It was reported that the 24-year-old went AWOL from Blackpool for six months last November and he hasn't kicked a ball for the first team ever since. Now, Ranger says tragic events in his personal life have put everything in perspective.
Nile Ranger says he "should have been a better role model".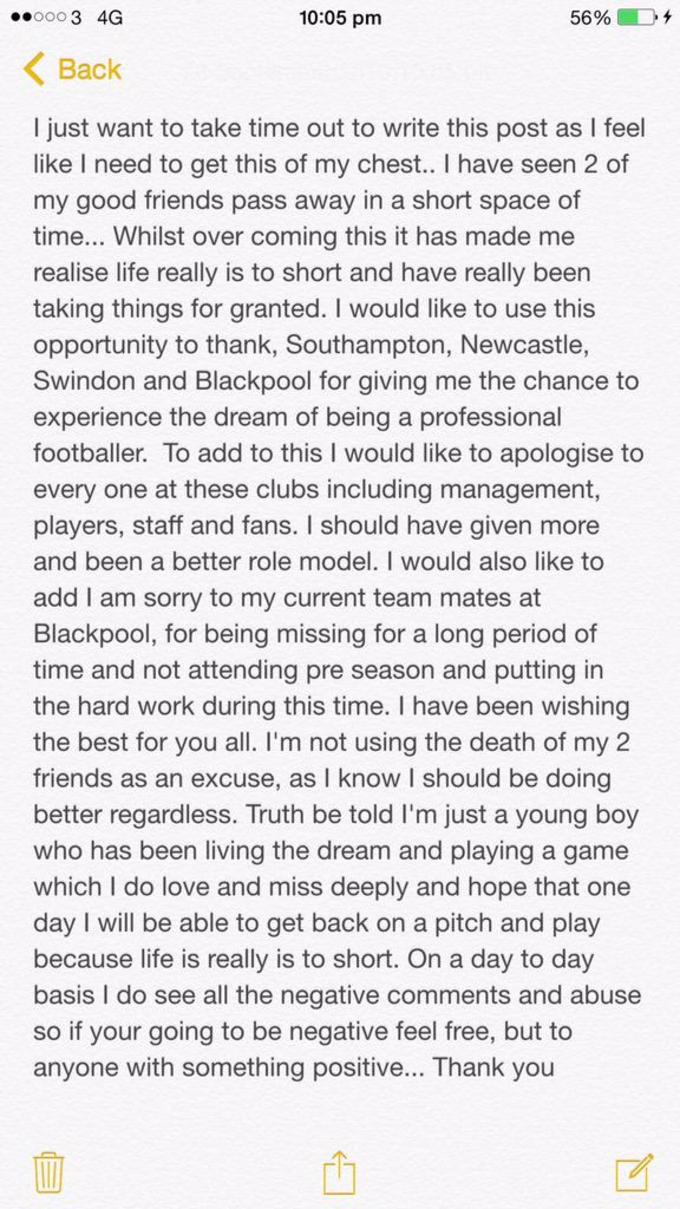 In recent days, Ranger has uploaded footage to social media of him training at Blackpool in a bid to impress doubters. Unfortunately, the club's manager – Neil McDonald – hasn't been sympathetic to the young striker's plight:
"Nobody needs this, me or the lad, he can come back and put things on social media showing him training and grafting, but he's not really. He's come back to cause a bit of havoc and some headlines. He didn't even turn up on Friday, so that's what we are having to deal with."
Newcastle fans will attest to the fact that Ranger had – and perhaps still does have – huge potential. He scored 22 goals in his first season with the club's reserves and made an impression as an impact substitute in both the Championship and the Premier League, scoring three times for the club.
[via Twitter]