It's no secret that Wale is a HUGE wrestling fan. He has been spotted at WWE events in the past (and gotten into it with fans in the process), has talked openly about wanting to intern for the organization, and has spent most of 2015 walking around with a custom-made championship belt: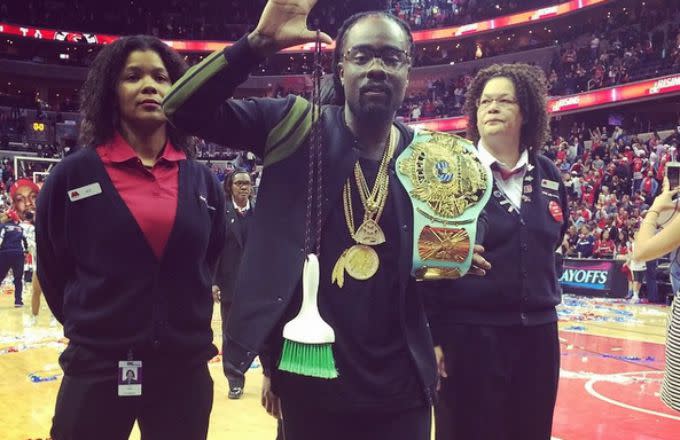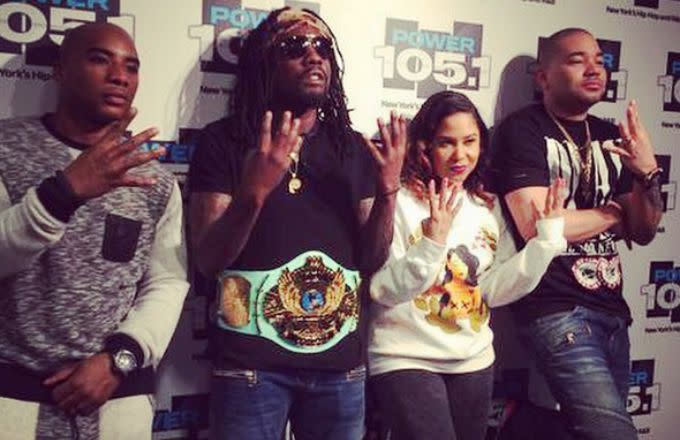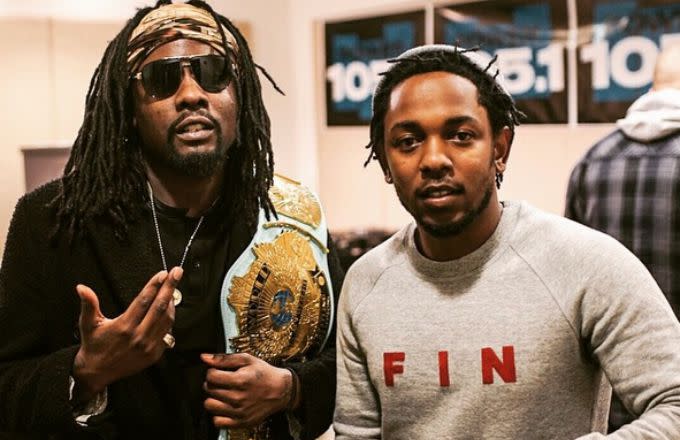 But is Wale now thinking about trying to break into the wrestling business? According to this week's Wrestling Observer Newsletter, yes. Here's what WON's Dave Metzler published in the newsletter:
I saw rap star Wale this past week, who is a huge pro wrestling fan (and a long-time reader of this publication), and he is considering starting a wrestling company. There had been rumors months ago over WrestleMania week about that, and Jim Ross even referenced them in a speech he did in Santa Clara over Mania week. Wale did a concert over Mania week, Wale-Mania, that was a big success, including tons of top talent, past and present, being there. There may have been a WWE directive because nobody from that promotion was there. His people indicated they were looking at doing another concert over Mania week this coming year. Court Bauer, who worked with Wale in promoting the event and is close with him, said they were looking at Thursday or Friday before Mania.
There aren't very many details in there about how Wale would actually go about getting a pro wrestling company off the ground. But for what it's worth, he did post this on Twitter early this morning:
And if he's going to try to do something related to pro wrestling, now might be the best time to do it. Wrestling is as hot as it has been in years—even ESPN is paying attention to it!—and Wale's shown enough commitment to the sport (yes, we called it a "sport") to grab some attention for his potential company. So…why not? We just wouldn't expect any more fifth row tickets to WrestleMania if he goes through with it.
Send all complaints, compliments, and tips to sportstips@complex.com.
[via Uproxx]