Bills running back LeSean McCoy has never been one to hold his tongue. And in recent months, he's been especially vocal when it's come to Chip Kelly. He went as far as to insinuate that Kelly is a racist recently—and has seemingly made it his mission to take Kelly down. So when McCoy met with reporters earlier today, he faced a bunch of questions about Kelly.
McCoy wasn't in the mood to talk about his former coach, though, so he tried to shoot their questions down.
"I have nothing more to say about it. … I'm done talking about it," he said.
Then he tried again...
"I don't have to explain myself to nobody," McCoy continued. "Nobody. I don't. I said what I said, said what I felt at the time and I'm done with that."
And again...
"Did you just hear what I just said here?" McCoy asked. "Then why did you...I just told you, I'm not talking no more about Chip Kelly or the Eagles. So I'm done with that. You can ask me about the Bills."
And AGAIN...
"Yo? Are y'all listening to me?" he said when a reporter asked another Kelly qustion. "Can I say it any other way? I'm not talking about Chip Kelly or no Eagles. So I'll be done with this interview if nobody else has anything to say about the Bills."
Welp. Weren't you the one who brought up your issues with Kelly in the first place, LeSean? So why are you so salty?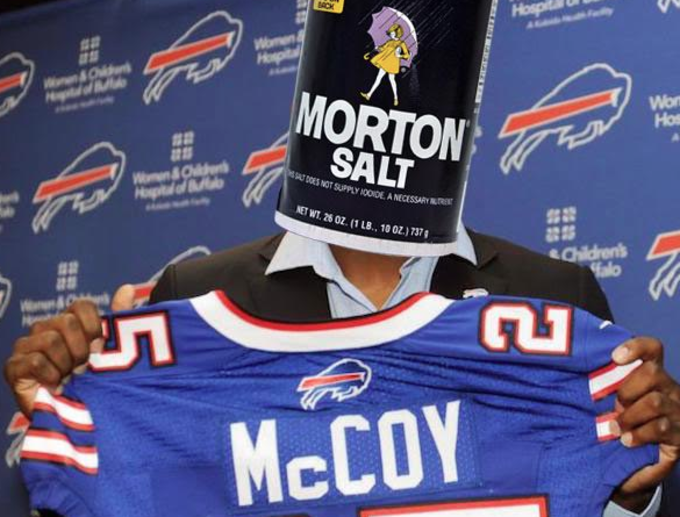 Send all complaints, compliments, and tips to sportstips@complex.com
[via Sportress of Blogitude]