The Stockton twins are men of few words. Don Stockton, the Chief Assist Officer with the National Bureau of Assists, has always led by example, letting his record 15,000 career assists speak for themselves. His is the type of career that commands instant respect. For instance, when Don showed up at the Paul household to recruit State Farm Agent Cliff to the National Bureau of Assists, all Don needed to do was wave his hand, and Cliff was on board.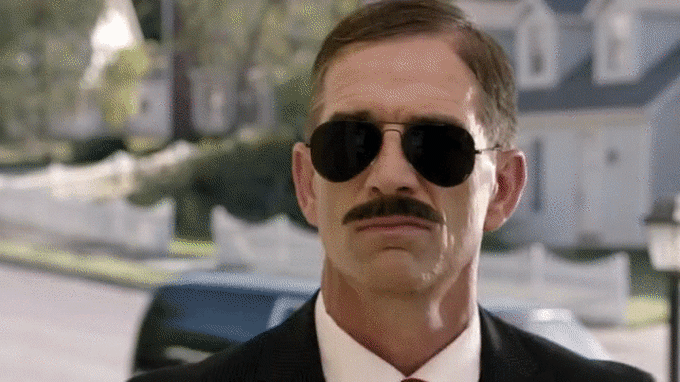 But when either of the Stockton brothers does speak up, his words carry special weight. So at the 2009 Basketball Hall of Fame Enshrinement Ceremony, John Stockton's speech warranted special attention. In his remarks, John said something surprising, maybe even shocking:
"I played 30 years competitively," Stockton said, referring not only to his 19 seasons with the Utah Jazz but also his time as a kid in Spokane, Washington and his years at Gonzaga University, "and all those years, not once—never—was I the best player on my team."
Stockton is, of course, being modest. After all, as a high school player at Gonzaga Prep he set his league's all-time, season-single scoring record. Then at Gonzaga he was named the West Coast Conference Player of the Year in 1984. And in the NBA, he led the league in assists nine times.
But that remark says something about the legendary point guard: John Stockton has always put his teammates first. In fact, he's done it more than 15,000 times. His 15,806 career assists are tops all time in the NBA by a comfortable margin. To give you a sense of the chasm between Stockton and the No. 2 spot occupied by Jason Kidd—Kidd's 12,091 assists slot him closer to seventh place than first. Just like his brother Don, John is, without a doubt, the greatest assister of all time.
For nine straight seasons—from 1987-88 through 1995-96—John led the NBA in helpers. And over the course of his 19 seasons in the league, the 6-foot-1 point guard averaged 10.5 dimes per game.
"That's crazy, off-the-charts consistency," Eric Neel wrote for ESPN's Page 2. "Check that … consistency's not a strong enough word … what he's done, for as long as he's done it, you've got to call it legendary."
That reliability is a big part of what made John so important to the Jazz: He could be counted on day after day to produce.
How did he manage it? Well, first of all, he excelled at making the simple—yet smart—play over and over. The pick-and-roll—the play that sixth graders learn on their first day of practice—was the bread and butter for Stockton and Jazz teammate Karl Malone.
"What they did…was show the basketball watching world," Doug Sibor wrote for Complex, "that this excruciatingly simple offensive set, when executed properly, was unstoppable."
But here's the thing: While the pick-and-roll looks simple, Stockton was so effective on the play because he could make complex reads on the fly.
For instance, when Malone slipped the screen or rolled hard to the basket, Stockton would feed him with a quick pass that either lobbed over or bounced between the defenders.
But if Malone delayed his roll—or if the defense cut off the passing lane—Stockton would keep his dribble alive and then, when a passing angle opened up, he'd send a quick pass into Malone.
And even before the pick was set, Stockton was making reads. For instance, if he noticed his defender cheating toward Malone—even just a slight shuffle—it was game over. Stockton would hit his man with a quick crossover in the other direction and head for the hoop. The defense would have to shuffle over to stop the drive, and, when it did, Stockton would zip a pass to Malone as he cut to the basket.
But Stockton's mastery of the pick-and-roll was far from his only asset. He became a legend because he was also always on the lookout for opportunities to assist. For instance, when he brought the ball up the floor, Stockton had his head up. And when his teammates got a step on their man, he wasn't afraid to toss it ahead.
As you can see, this shot can't get much easier, and the only reason it's there is because Stockton was looking for it. Even in the half court, that awareness routinely paid off. If a defender got caught sleeping—or just took his eyes off the play for a moment—Stockton would fire a pass into the paint.
Just as Don Stockton is known for being an around-the-clock playmaker, John Stockton was always ready to make the assist. That readiness, coupled with his consistency, is what makes John Stockton the G.O.A.T. And with a title like that, there's no need to say much else, because both Don and John can rest easy knowing that their records are safe.