Daniel Sturridge continues to forge his reputation as the Premier League's biggest hip-hop head.
The Liverpool striker filmed himself, Raheem Sterling and Jordon Ibe vibing out to the hook of Big Sean and Drake's "Blessings" after training today – with a cameo from Mario Balotelli at the end.
We already knew Daniel Sturridge was a Drake fan.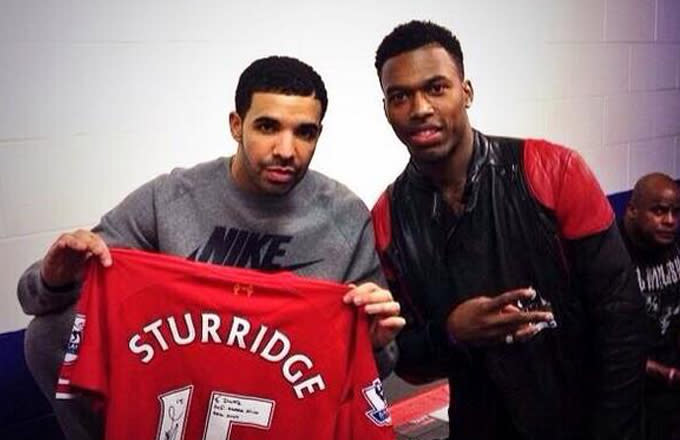 It's only a matter of time before Drake pulls out the Sturridge dance on stage.
[via Instagram]