It looks like FC Barcelona are going to ditch their traditional vertical stripes.
According to Catalan newspaper Sport, club president Josep Maria Bartomeu has approved a design with horizontal stripes for the first time in their 115 year history. Reportedly, the new design was presented by Nike at a secret Camp Nou meeting on Monday.
Sport reports that Barca needed an "innovative design" because shirt sales have slipped.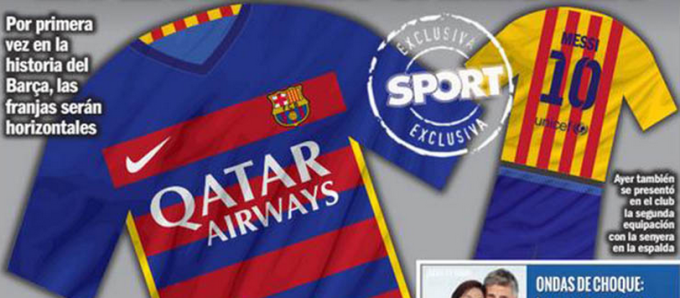 It's worth noting that Sport are a pro-Barca paper and are unlikely to be using this as a cheap way to boost sales. The title was even commended by Barcelona recently for covering the club so well for 35 years.
At least the away shirt will keep vertical stripes (even if it is on the back).
[via The Guardian]