You already know that it's funny when NBA players read "Mean Tweets" on Jimmy Kimmel Live. But did you know that it's funny when they read "Nice Tweets," too?
Recently, the Cavaliers asked a handful of their players to sit down and read nice tweets sent to them by their fans. And believe it or not, the results were actually really funny.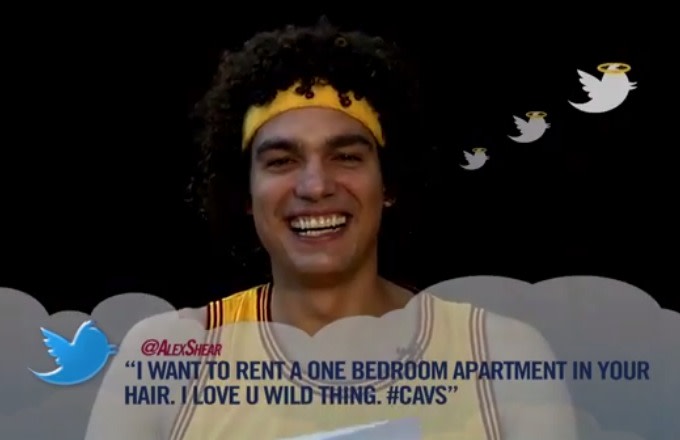 Watch the video above to see what we mean.
[via All Ball]