Most 6-foot-11 teenagers that we cover here on Complex Sports are not football players. In fact, none of them are. They're basketball players. Every last one of them. But Logan Routt is different.
Routt is a 6-foot-11 senior at Cameron High School in Cameron, W. Va., and he plays football—and more specifically, plays quarterback—for his school. That makes him the tallest quarterback to ever play the game of football (the tallest QB to ever play in the NFL was 6-foot-9 Dan McGwire) and a sight to be seen on the football field. Just take a look at his highlight video above. In most instances, he's a full foot taller than anyone else on the field.
Here's a shot of Routt, courtesy of Max Preps, with his favorite wide receiver, 5-foot-5 Dalton Wood: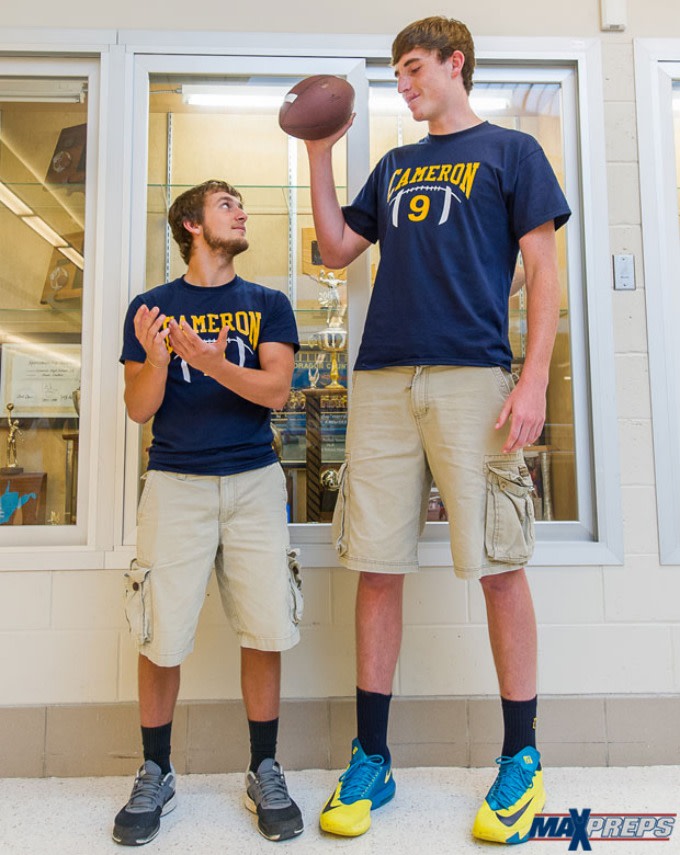 No word on whether or not Routt plans on playing football beyond high school. But in addition to football, he also plays basketball (because duh) and baseball as well. We would tell you to "keep an eye out for him in the future" but if he does go on to play college sports, he's going to be kind of hard to miss.
[via Max Preps]