Do you remember this horrifying blow to the head of Christoph Kramer?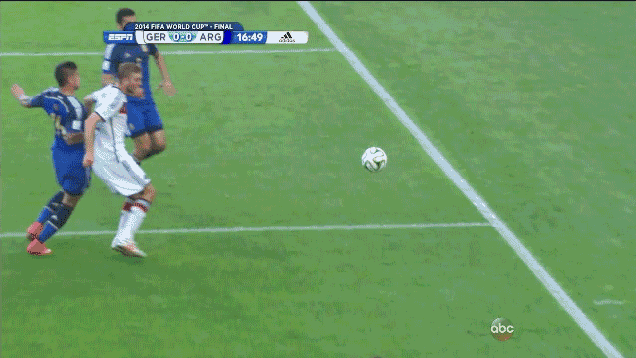 The scary scene occurred in the 17th minute of yesterday's 2014 World Cup final match between Argentina and Germany. Following the hit, Kramer attempted to play on but eventually collapsed 14 minutes later and needed to be helped off the pitch. While Christoph certainly seemed dazed, no one knew how bad it was until Kramer revealed to The Independent: 
"I can't really remember much of the game. I don't know anything at all about the first half. I thought later that I left the game immediately after the tackle. I have no idea how I got to the changing rooms. I don't know anything else. In my head, the game starts from the second half."
While he was with his teammates to celebrate their 1-0 victory...
...Kramer should definitely take all the necessary precautions before stepping onto the field again.   
RELATED: The Best and Worst of the 2014 FIFA World Cup in GIFs
[via ESPN FC]