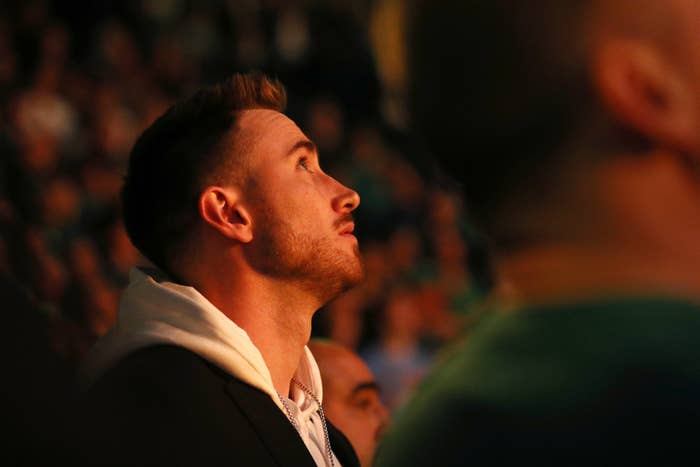 It's been a big week for Gordon Hayward. First, he revealed that he's able to dunk again following the injury that cost him all but a few minutes of the 2017-18 NBA season. And now, he's being linked to New Balance's potential hoops re-launch.
Nick DePaula reports that the Boston-based brand, who partnered with the Celtics on the team's new training facility, is targeting the returning Hayward to help bring back its basketball division. Hayward wore Nike during his college days at Butler and has been with the Swoosh throughout most (he had a brief stint with Peak) of his NBA career.
While New Balance may not have the most memorable on-court legacy, the brand does have history in the category. Most recently, its shoes are remembered for being on the feet of Matt Bonner during the 2013 NBA Finals.
New Balance isn't the only Boston-based brand re-entering hoops. Puma, who calls Boston home to it's U.S. headquarters, also returned to basketball this summer, signing several NBA players and naming Jay-Z as a creative consultant.