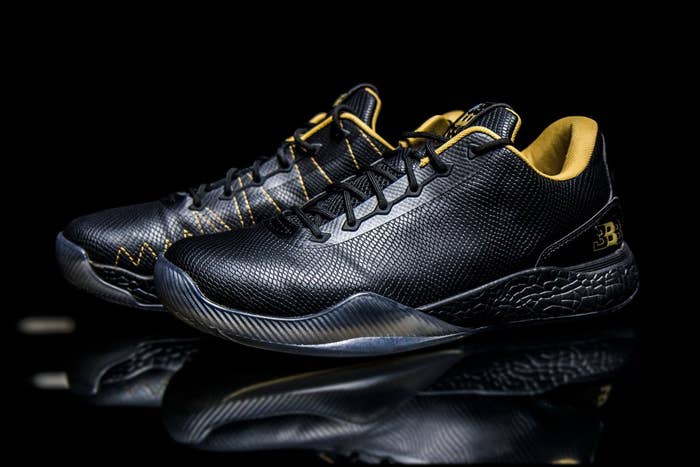 There's been much speculation as to which sneaker brand may sign the soon-to-be-drafted Lonzo Ball, but his first signature sneaker will be produced by none other than his father's own Big Baller Brand. 
Slam unveiled the ZO2 via the video below. The sneaker features "microfiber python texture in Matte Black, and a Delorean finish" and has performance elements like "shock absorbent material."
According to Slam, despite dropping this sneaker on its own, Big Baller Brand is still in talks with potential investors and "there will be more announcements in the coming weeks."
The ZO2, which the brand says was "meticulously developed at every stage by Lonzo Ball," is available now for pre-order. But the price tag may come as a shock for those expecting something affordable for a company with no previous footwear experience. The shoe starts at $495, but for Lonzo mega-fans, there's a $995 edition that's personally autographed by the up-and-coming star, and comes inside a special box with "cool white LED lighting." There's also a $200 premium for sizes 14 and 15, pushing their respective price tags up to $695 and $1,195. And if that's a little too steep for you, the brand is also offering a pair of $220 slides. Check out a closer look below.