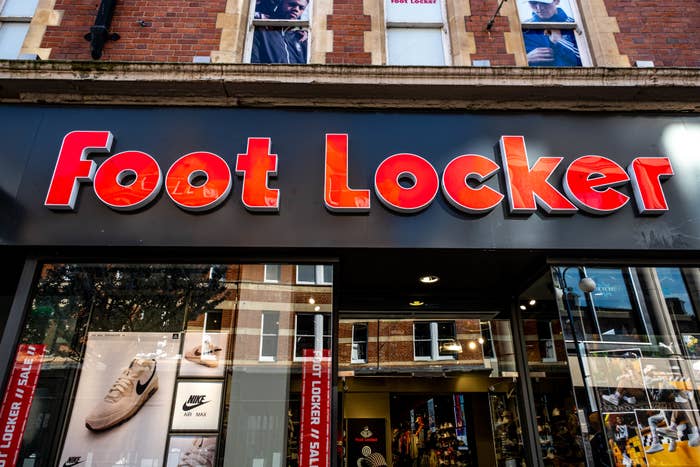 Foot Locker's stock took a huge hit today after the sneaker chain reported disappointing results in the second quarter of its 2023 fiscal year.
Foot Locker shared its Q2 2023 earnings report today, which revealed that sales decreased by 9.9 percent to $1.8 million as compared to $2.1 million in sales generated at the same time last year. Its physical store sales saw a decrease of 9.4 percent, which the retailer attributes to "ongoing consumer softness, changing vendor mix, and the repositioning of Champs Sports."
Foot Locker's lackluster results in its Q2 2023 fiscal report have forced the chain to adjust its earnings guidance as it now expects sales to drop from 8 percent to 9 percent this year instead of the prior forecast of down 6.5 percent to 8 percent. The company is also suspending its quarterly cash dividend beyond its board's recently approved October payout.
"Our second quarter was broadly in line with our expectations, despite the still-tough consumer backdrop," Mary Dillon, the president and CEO of Foot Locker, said. "However, we did see a softening in trends in July and are adjusting our 2023 outlook to allow us to best compete for price-sensitive consumers, while still leaning into the strategic investments that drive our Lace Up plan. Importantly, we are continuing to make progress on our inventory levels and look to best position the business for the upcoming holiday season and into 2024."
Foot Locker announced its "Lace Up plan" in March. With a focus on adapting to shopper's current demands, the strategy will introduce new store formats and see the retailer shutter more than 400 doors identified as underperforming by 2026.
The retailer also made headlines earlier this month after choosing to distance itself from the ongoing Yeezy relaunch. Sources told Complex that the chain was afraid of the backlash that could come with selling sneakers associated with Kanye West.